A BE alum's company ranks amongst the top 5 business schools in French-speaking Africa!
Jaona Ranaivoson, a native-born Malagasy took over a struggling family's business from his parents after running away from the leadership for many years. He never saw himself leading the educational institution that his grandfather originally started as a high school, which his parents later turned into a business school called ISCAM. Jaona and his wife turned to Christ a few years after taking over the struggling school and began seeking the Lord for direction and wisdom for the school.
Jaona began to see that leading this school was his calling from God. Determined to make his parents proud, impact his country, and glorify Christ through education, he began to build a culture of excellence, respect, and integrity. He soon learned about the Biblical Entrepreneurship class offered by FJKM BE Madagascar in partnership with First Presbyterian Church of Orlando. Jaona and his wife enrolled in the class, completing Biblical Entrepreneurship I, II and III. Along the way, they enrolled 27 members of their staff as well as his entire executive team into the Biblical Entrepreneurship class. He also used the BE III class to revise the school business plan.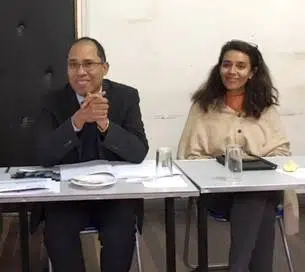 Jaona Ranaivoson and his wife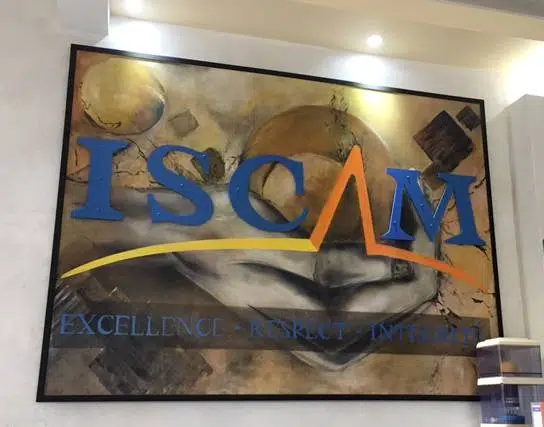 ISCAM Business School in Madagascar
After implementing some of the principles learned in the Biblical Entrepreneurship class, enrollment in the school almost doubled with revenue of close to $1 million dollars a year and a net profit of 23 percent. Now, the school is at capacity with over 1,300 enrolled students and ranks amongst the top 1,000 business schools in the world and amongst the top 5 schools in French-speaking Africa. ISCAM has also launched a missions project called Soaland with the mission to adopt 1,000 villages in Madagascar to provide training, economic opportunities, basic infrastructure support, evangelism and discipleship. This initiative was conceived within the Biblical Entrepreneurship I class after Jaona's wife was inspired from Lesson 1 to devote a part of their business profits to feed the hungry, house the stranger, and clothe the naked. ISCAM's vision is to be a business school of reference, known as an agent of change in Madagascar and Africa. We are now working with them to integrate the Biblical Entrepreneurship curriculum within the school as well as to provide them with coaching and access to financing through the Nehemiah E-Community to expand their infrastructure so their can serve more students since they are currently at capacity.
Thank you for your prayers and support which enables us to build kingdom businesses globally. Because of you, there is a thriving business school in Madagascar that is equipping and training a new generation of business leaders to serve as salt and light in the government and the corporate sector in Africa.
– posted by: Patrice Tsague