CEO Roundtable: Thursday, June 8th from 11:30am-1:30pm. This is an exciting time with a multigenerational panel of 5-7 CEOs with 50-70 business leaders and clergy in attendance for an engaging conversation around equipping the next generation.
Networking & Benefit Breakfast: Fri, June 9th 7am-9am Keynote is Frank Kelly, CEO – KELLY, one of the nation's largest providers of benefits administration, technology and payroll.
Young Biblical Entrepreneur (YBE) Experience Sat, June 10th 8am – 5pm
If you want to find out more, get ticket prices and event locations, visit npweekend.org.
Purpose and Profitability Webinar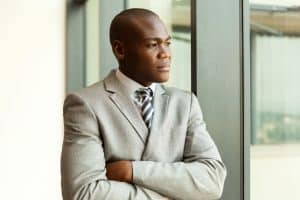 Imagine living in a community where doing business as usual was business conducted with strong values that benefited everyone involved. Imagine a place where everyone doing business did so with the motivation to benefit not just their bottom line profit, but their physical community, the environment, and generations to come as well.
Imagine no more, because we have just the course for you. Purpose & Profitability, a Nehemiah Project course, is a business course designed for everyone who seeks to truly understand their purpose and how to live on purpose with true intentionality. You will find this course a challenging and eye opening introduction into value-based business development.
We are thrilled to launch our 2017 Purpose & Profitability courses and to partner with you this year to make a lasting impact in how we do business. We invite you to attend our live webinar May 24th to July 26th, 7:00 to 9:00 AM. Click HERE to register!
Please contact Elizabeth Dyan, elizabeth@nehemiahproject.org, or call (877) 916-1180 for more information on how to bring Purpose & Profitability to your organization and community.
BEII – All New and Revised!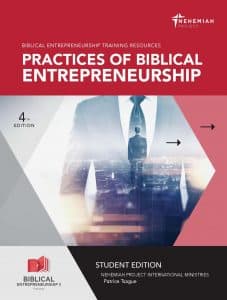 We are excited to offer an exciting new, revised, and extended version of Biblical Entrepreneurship II presented in a new way! This revised BE II student edition book will be used for the first time through an online cohort class which will be taught by Patrice Tsague and Debra Schlaht in June. What is a cohort? Each student, on their own time and in their own schedule, watches the course videos. Then, the class gathers in an online webinar format to discuss and apply the material they have studied.

This cohort starts on June 6 from 7:00 to 9:00am PDT and meets weekly, in the same time slot, until July 25.
This is a wonderful opportunity to discover what this great course has to offer and learn the Practices of a Biblical Entrepreneur. You will join with fellow students to learn, discuss, and grow together as you are being led to new insights with gifted and experienced BE instructors who will coach you through this course.
Interested? Register HERE. Would you like to learn more? Do you have questions? Contact our Nehemiah Entrepreneurship Institute Director Elizabeth Dyan at elizabeth@nehemiahproject.org.