Patrice Tsague made the news after recently hosting business professional Scott Cahill on Patrice's E-Community Podcast. Scott, a Managing Director and Partner for Fulcrum Partners, shared candidly with Patrice about his thirty-plus years in insurance and executive benefits consulting and the values that have fortified him to survive and thrive despite the economy, politics or even a global pandemic.
Scott reflected on his early perceptions and how he came to realize "not all insurance salespeople are happy and drive a Cadillac."
From Kitchen Tables to the Executive Boardroom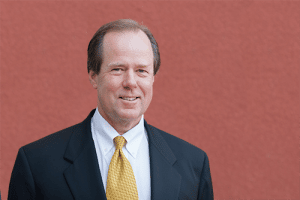 Scott started in life as an average to below average academic student and advanced to his current role as a managing partner and co-founder of one of the largest, privately-held executive benefits advisories in the U.S., with over $7 Billion in assets under care.
Guiding Scott along the way were his earthly father, the late Carl Cahill, and his Heavenly Father. Listen to the podcast, "Business Resilience in the Midst of a Pandemic," to hear how Scott began selling insurance policies across kitchen tables, found his niche within the industry in executive benefits funding, and built his successful career by putting the needs of clients first in business and God first in every aspect of his life.
Patrice Tsague's E-Community Podcast in the News
Read news coverage of "Scott Cahill of Fulcrum Partners Talks Lifetime Business Resilience with Patrice Tsague, Nehemiah Project Int." on Yahoo Finance, the Minneapolis Star Tribune, the Boston Herald or the Deferred Compensation News.