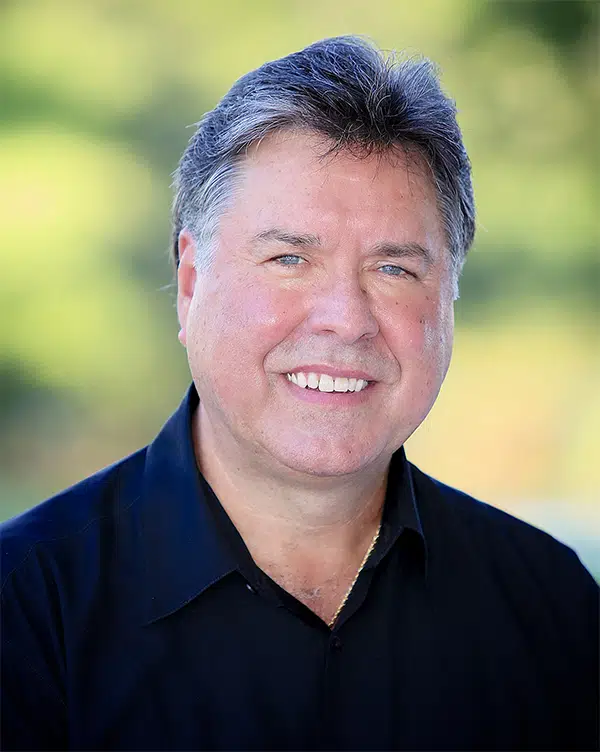 Tom Wolf
As a "serial entrepreneur" I have started, built 6 companies and sold 5 of them over the last 26 years, and I am now building business number 7 – Identity and Destiny. I have made a study of business, sales, entrepreneurship, corporate culture and success tools creating a valuable base of transferable experience and wisdom.
As far back as I can remember, I wanted to be in business for myself. As a kid in Lancaster, PA, I started selling soft pretzels, cutting lawns and then worked various part-time and summer jobs as I completed high school. I graduated from St. Joseph's University in Philadelphia in 1971 with a B.S. in Accounting. The thought was that I could start an accounting service which would require very little money… because the truth of the matter was…I had no real capital to invest! What I soon came to realize was that I hated accounting. So, with a mid-course correction, I spent 2 years working and going to Temple University in Philadelphia where I earned an MBA in Marketing. I began working at IBM and found my new job in sales interesting, exciting and challenging. After a few job hops, I felt it was time to take my first real dive into entrepreneurship. What began as an undercapitalized startup providing executive search services in the IT industry later became a full service computer staffing firm. As the business grew, I added a temporary services business as well as a division providing consulting in TQM and project management. By the time I sold the business in 1996, the combined business had grown to 5 locations in 3 states, had several hundred employees and was generating $13.5M in annual revenue. The business was pushing a remarkable 15% to the bottom line, while the industry was averaging about a 6% profit margin.
My next endeavor was the acquisition of a tri-state regional franchise area of The Entrepreneur's Source. From 2000 to 2005, I developed the largest, most productive and profitable region in the organization. I subsequently sold this business in April '05. As I built and managed this business, I gained a great deal of knowledge about the characteristics of successful entrepreneurs vs. the "wanna be" entrepreneurs who truly seem to want the American dream but allow thinking traps and emotional barriers to thwart their ultimate goal and success.
As with any worthwhile endeavor in life, the growth and development of these companies was anything but a straight line up. I have almost gone bankrupt twice, but stood firm in my belief that failure was not an option. I have learned, grown and gained great wisdom from both my successes and my struggles. Along the way, I have studied sales in detail, become certified in NLP and developed an indepth understanding of the tools, attitudes and the resilience required to make it in the world of owning your own business. Whether it is a start-up, an existing business or a franchise…I believe that at the heart of any successful business is a leader who values people and creates a corporate culture where everyone can thrive.
My Identity
I am a source of strength and focus
My Destiny
To love and honor others by guiding them to a better understanding of themselves
My Assignment
To create 1000 other partners to spread the message of self-acceptance.To spread the message, 'you're ok; God made you the way you are; run with what you have'.
Without reservation, I know that my purpose and my assignment are to be realized through the Identity and Destiny program and the partners who will join in executing the vision of our organization.
When you can say… "I know this is what I was born to do"…Life doesn't get any better than that!
Tom's Untold Story
Although today I stand strong in the truth of who I am and how God wired me. It has not always been that way for me. I grew up feeling like a gawky ugly duckling with thick glasses and no athletic abilities. I often felt out of sync with what others wanted or expected from me. I never felt quite good enough…I was always searching for a place where I could be "me" and really shine.
It took years of trial and error. It lead to years of striving for success, money and prestige to prove I was good enough. It lead to lots of hard work to chase the American dream – but somehow it was never enough to fill that void in my soul. It was not until I made that about face and turned to God that I found true fulfillment for the longings that had been left unsatisfied. I was not until I discovered my God-given identity and purpose that I knew I could finally be happy and really make a lasting difference with all my efforts and hard work.
No more having to measure up or strive to be somebody I'm not. I now know that I am a source of strength and focus, and I don't have to be ashamed of that. When I'm in that zone – I know that I am exactly who God made me to be. And now I'm helping others discover who they are in God's eyes by using what once was my "untold story". I am now using my passion to help people embrace who they are in God's eyes, help them break free and be all that He has created them to be.
Pam Wolf
After graduating from college, I had plans to go to law school. However, the untimely death of my father in 1978, led to my career as a 2nd generation owner and operator of our family's business, Arab Pest Control of Florida, Inc. Over the twelve years from 1977 to 1989, I had the privilege to work with an amazing team of people who helped grow the business from a $3,000,000 Tampa Bay business to a state-wide $15,000,000 regional competitor. Growth was achieved through both internal sales, as well as, acquisitions. I subsequently sold the business to Waste Management and went on to hold the position of Florida District Manager with responsibility for 31 offices, 600 employees and over $50,000,000 in annual revenue. These years took me through the process of learning how to build, lead and prosper in a closely held private business to the fast paced management demands required in a publicly traded company.
After 2 years with Waste Management, I realized there was just 'too much entrepreneur' in me to continue to work in corporate America. That is when I founded Acquisition Strategies, Inc. (later known as Acquis). We specialized in Merger & Acquisition consulting, business brokering, fair market valuations and development of owner exit strategies – all specifically designed for the pest control and lawn care industries. During my 17 year tenure with Acquis, I also led a CEO roundtable group with The Executive Committee helping to coach, develop and provide accountability for 12 corporate CEO's representing a variety of service, retail and manufacturing industries. Their companies ranged in annual revenues of $3 to $25 million.
During my time with Acquis, I also partnered with my husband, Tom, and worked alongside him as he built The Entrepreneurs Source (TES). At TES we helped people who wanted to be in business for themselves assess their background, skills, strengths and weaknesses. We worked to find and explore their best options. Then we moved then through the process of making the changes necessary to go into business for themselves.
My life journey combined with all my career experience has been instrumental in creating the person that I am today. It is clear that it was all in preparation for the work I am doing with this amazing program called Identity and Destiny.
Having gone through the program myself, I can truly say – for the first time in my life – that I know who I am…and why I am here!
My Identity
My Destiny
To help others find peace that is soul-deep.
My Assignment
To work alongside my husband as we develop the Identity & Destiny program and the organization that will support and deliver it. As I work with our partners and participants in the program, I am to help them
Find peace with the process
Find peace with their purpose
Find peace with what is required of them
Pam's Untold Story
By the time I hit my mid 40′s…a few other things were going on in my life…
although my corporate resume was looking really good – I knew in many ways – that my life story looked more like a train wreck than a fairy tale!?!
The truth was – there was the pain of divorce, the challenges of remarriage and trying to blend a family, childhood wounding that still was not healed, the tragedy of a prodigal son and the drama of what I now know was my struggle with codependency.
After years of trying to fix things in my own strength – I finally learned through the help of some very kind friends and a neighborhood Bible Study – that God had a better way. Through a series of events that finally brought me to the end of myself – I finally turned to Jesus on June 13, 2001 and invited him into my life – and nothing has ever been the same since! Over the years since that day – I have found peace I had so long sought after – and as He promised me in His Word – God has continued to "restore the years that the locust had eaten". My adult son is sober, I'm walking in victory over codependency and the healing and restoration in our family is nothing short of a miracle of God's blessing. I have also found great hope and healing through strong Christian coaching, counseling and a Celebrate Recovery 12 Steps program
Now, through Identity and Destiny, God is allowing me to use all of my story – even the trials and pain. He is allowing me to help others discover their purpose and find a message of hope – the kind of hope that can only come from finding a way to walk victoriously through the hard places in life. And what I have learned is this…if you will allow Him…God wants to use YOU to help others – not in spite of your past – but because of it!!!