Pastors, teachers, business people, and would-be entrepreneurs gathered at the Kanisa La Baptist – Mtwara (The Baptist Church of Mtwara) Tanzania in late June. No one could have imagined the transformation of understanding of God's plans for these students and their businesses. This class was sponsored by Missio Dei Church Asheville, NC led by David Lindrum. David had heard about Nehemiah Project and Biblical Entrepreneurship through his connection with Dr. Case Thorpe of First Presbyterian Church of Orlando. What a great blessing to join our teacher, Alice Chatiza from Zimbabwe, to assist students through the process of completing their business plans. I was moved by the testimonies of students on the impact of the BE I and II program.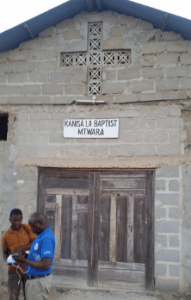 An agricultural college teacher testified, "Even as a Christian, I taught students for decades that making a profit in business at any cost was the goal. Through BE I Principles, I have repented of that belief. I have even called many of my former students and told them that what I taught was wrong. I shared with them what I learned about character, attitude, and stewardship. I will spend the rest of my life doing business God's way."
Here is another testimony:
Several Pastors shared that before the Biblical Entrepreneurship program, they were taught and believed that doing business was sinful. One of the pastors said, "Now I know that doing business is God's way of providing for my family and community. He created business and I am now planning a business so I do not rely upon the offerings of my members to support my family."
33 students gathered to finish their Kingdom Business Plans with Alice Chatiza and myself, aided by Lizwe. Their businesses varied from cashew nuts, farming, raising pigs and chickens, and tailoring to business consultancy, accounting, and water supply. The students worked hard to understand new concepts and put their ideas on paper. Each one had an opportunity to present a ten-minute summary of their plans in front of their class.
These students will now form themselves into groups of business sectors to continue learning, supporting, and improving their businesses and activities under the leadership of Pastor Sylvester. Missio Dei is reviewing business plans and determining the opportunities for micro-business support required to help these students.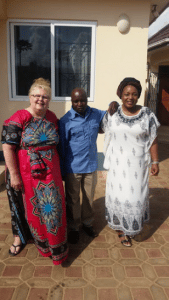 Mtwara is a city of about 90,000 people. It is on the southern end of Tanzania on the Indian Ocean. The major cash crop is cashew nuts. Mtwara has a large processing plant where the raw nuts are brought to. The Bank of Tanzania has constructed a regional five-story office, and is home to the Mtwara Teacher's College. With the recent discovery of nearby natural gas fields, a large cement factory, and an available deep-water port, it has the opportunity to be a vibrant business community.
I had the opportunity to meet with several pastors from Dar Es Salaam, and their interest in bringing Biblical Entrepreneurship to their members and into the country is high. Dar Es Salaam is a deep-water sea port that is rapidly growing. A new airport is under construction and development is happening throughout the city. Please join us in prayer as we explore the potential of a new partner for this vibrant and diverse country.
Here are some pictures of the students, classes, and people we work with:
– posted by Debra Schlaht