For many people, Kenya feels as if it is a world away. But for Nehemiah Project International and the Nehemiah E-Community, Kenya is clearly front and center in God's heart and plans.

"… Jesus said to them, "My Father is always at His work to this very day, and I too am working." – John 5:17 (NIV)
Today, Frank Kitonga is the Country Director of Nehemiah Project Kenya. Although he had for over a decade served God faithfully as an Elder in his church, until only a few years ago, his career was that of a business professional for a Kenyan multinational corporation. He and his beloved wife Grace lived happily.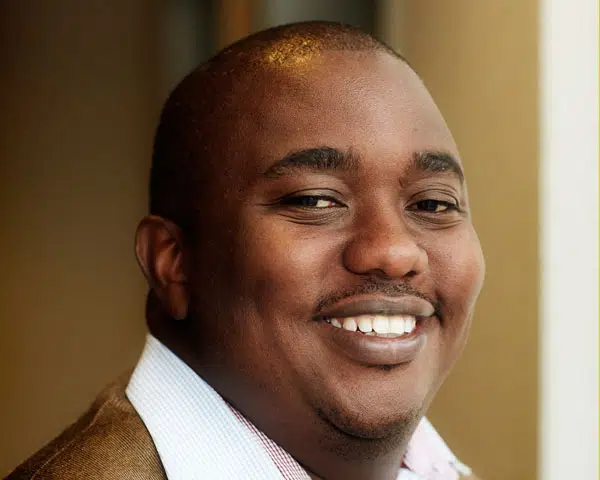 They were making a good life for their five children. But Frank realized he was being called to join God in His work in Kenya in a different way.
"The Lord visited me," explains Frank. "He told me, 'this is what I want you to do.'
"I understood that we can change poverty in Africa through entrepreneurship. And I knew that I was being called to serve, not as a pastor but as a businessman.
"… I knew… that I knew… that I knew.
"Now I understood that God was telling me that I am supposed to leave everything. But I asked God, 'if I follow this path, Lord, how will I take care of my children's medical insurance?' And He answered me, saying, 'Frank, I've got this.'
"And that is where the story of Nehemiah Project Kenya begins."
God's transformational call to Frank was soon reinforced by a long-distance call from Patrice Tsague. "When the head of Nehemiah Project International called me," said Frank, "I knew exactly what I was supposed to do next."
Frank and Grace initially founded a business to target the problem of stunted growth in Kenyan children, a condition that is often linked to a lack of nutrition and poor sanitation. Their company manufactured food products based on pumpkins, a popular and nutritious first-food choice for babies and toddlers.
Frank's business plan, which was developed as he took the Biblical Entrepreneurship course online, brought him and Grace to the United States to compete in the Nehemiah International Business Plan Competition 2018. They were honored as the First Runner Up in the award ceremonies held that year in Orlando, Florida. From there, their life moved quickly.
Frank and Grace launched their nutritional business. Recognizing the impact the Biblical Entrepreneurship training had made in his life, Frank used the competition cash prize to purchase a Nehemiah Project Entrepreneurship License. He committed to becoming Certified as a Biblical Entrepreneurship Trainer and Coach to reopen the Biblical Entrepreneurship program in Kenya. Although there had previously been a Nehemiah Project Kenya office, it had closed several years earlier when the licensee accepted an opportunity in his native country; Rwanda.
Click on the image below to watch a Podcast interview to learn more about Frank's and Grace story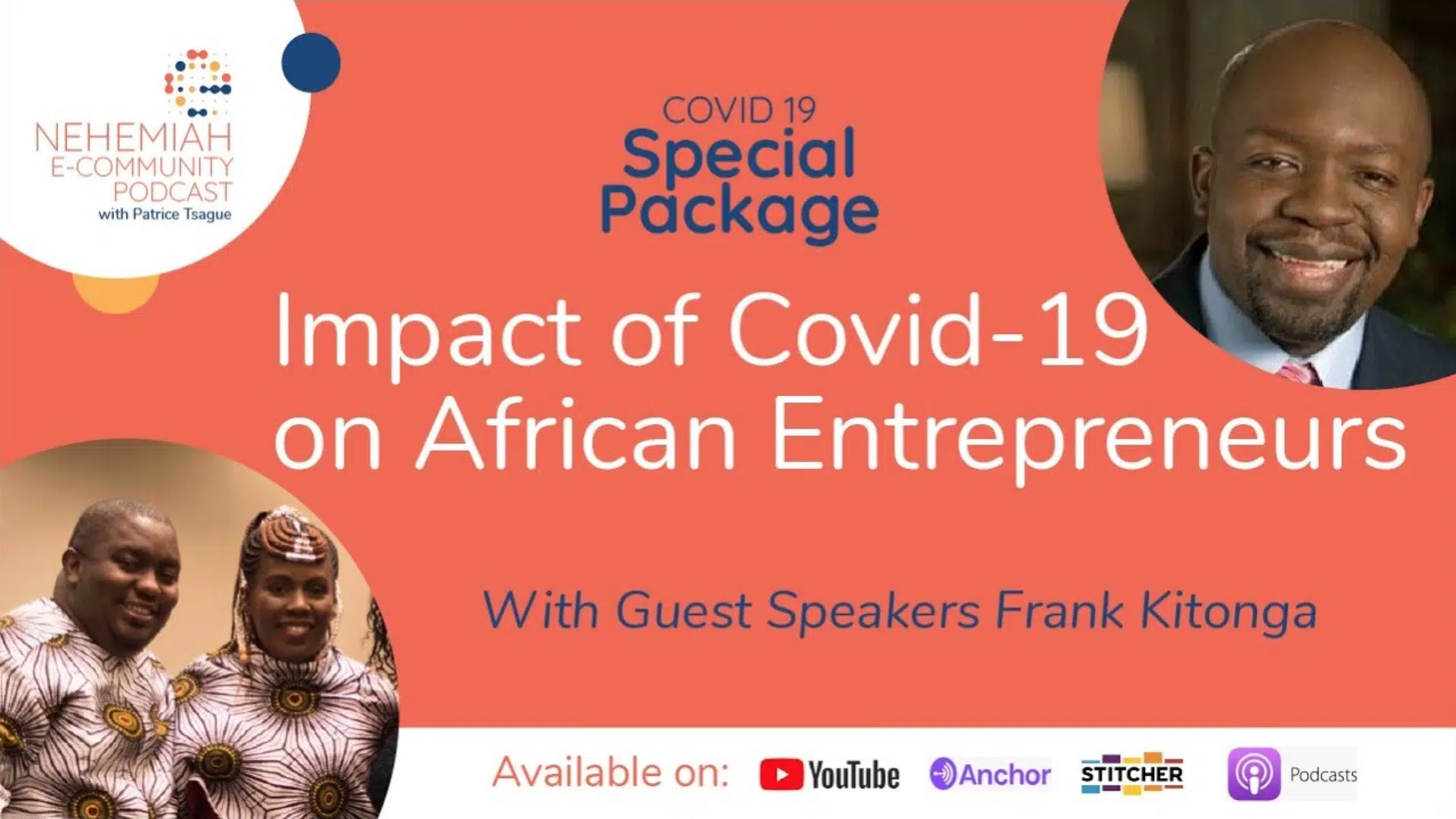 Over the past two years, as a Certified Biblical Entrepreneurship Trainer and Coach, Frank has grown his team to include three full-time employees including himself, Four Certified trainers and two certified coaches. He has now closed his main business and devotes his full-time attention to running Nehemiah Project Kenya and the E-Community Center Nairobi. To date, they have launched 12 classes, teaching roughly 100 students. Sixty-five of their students have completed the coursework with completed business plans and have graduated from the program with 10% active in an ongoing coaching program. He now runs the most successful E-Community Center based on revenue and impact.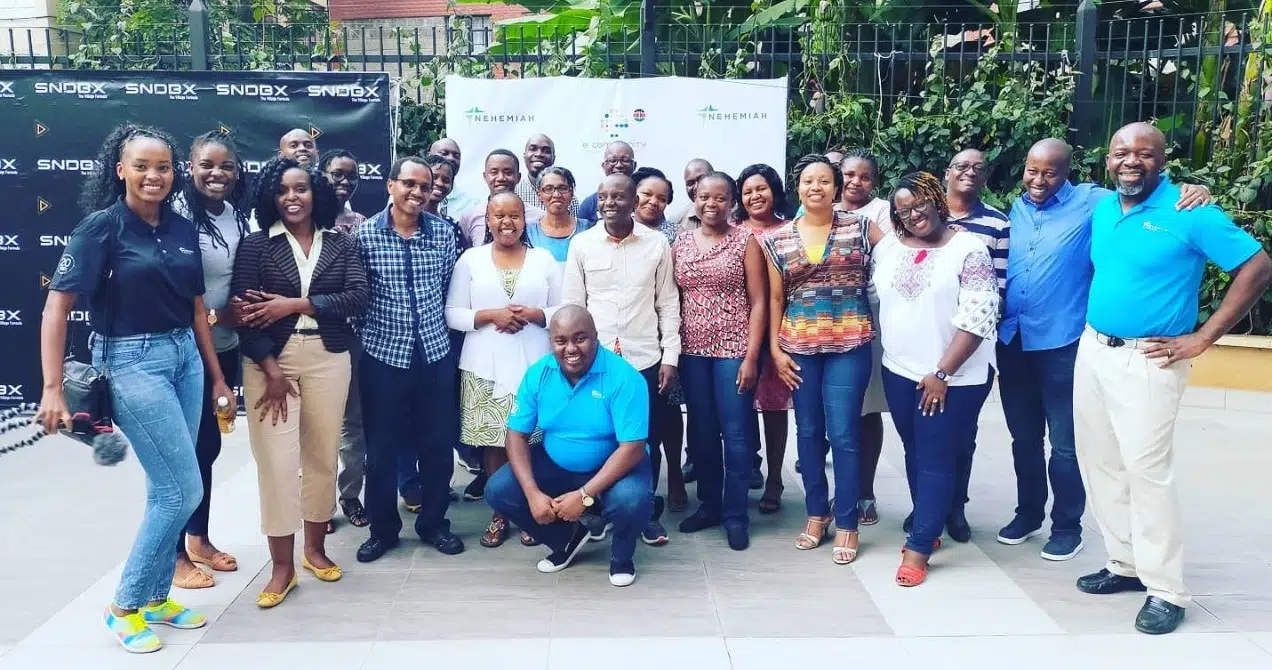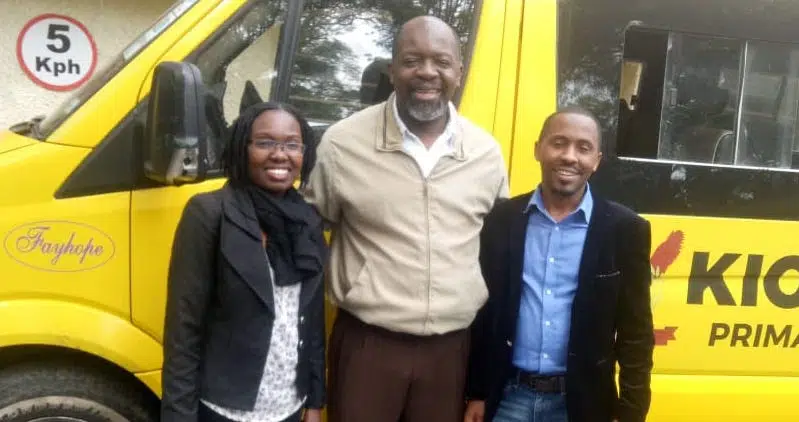 Some of Frank's key successes have included:
2020 Trainer of the Year
Trained and coached over 100 entrepreneurs in 25 industries
Over 800 jobs created or maintained in Kenya
Kenya won the 2020 Africa and International Business Plan Competition Award
2020 Impact E-Community Center Award
Helped finance two local Kenya entrepreneurs through the Nehemiah Investment Fund with total capital of $65K
Achieved 15% net profit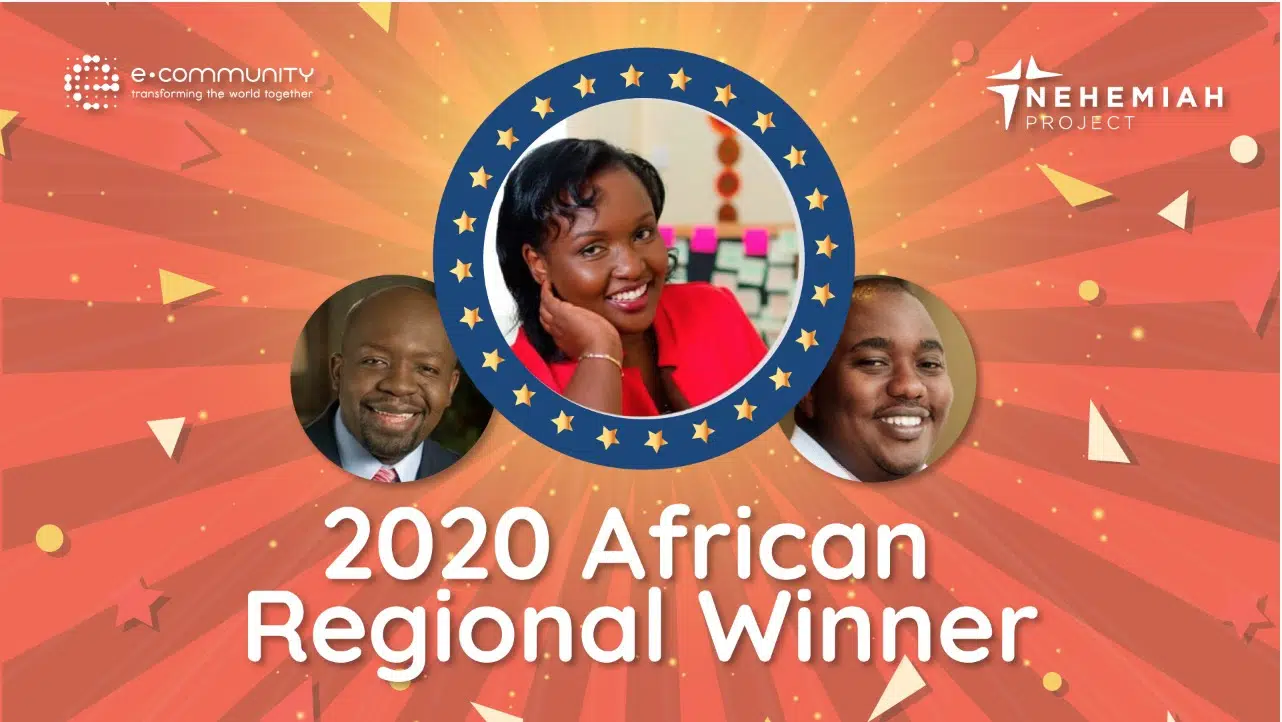 The high success rate of the Kenyan program is a direct attribution to Frank himself. He opens his heart and pours himself fully into each of his students, determined to help them achieve their career goals. Rachel Sande, who works as a Sales and Customer Manager in the Kenyan program, reflects Frank's influence, "I understand the pressures our students are going through. I have been there myself, which helps me support them with empathy. I try to hear and communicate God in every step of the process."
Frank added, "COVID-19 did not slow us down. Although we closed our physical center, we expanded through our online outreach and virtual E-Community platform. God is growing our work.
"Kenya will be the light of Africa."
Six Weeks and Counting
A fresh new year is only six weeks away. Most of us will bid farewell to 2020, relieved to see this year behind us. Please unite with us in our passionate prayer that people in every nation will turn the page on the challenges of 2020, and work together to facilitate respect, well-being and opportunity for all people.
If you are making end-of-the-year giving plans, we ask you to prayerfully consider the accomplishments of the Nehemiah Project, training over 20,000 entrepreneurs in over 38 countries, providing over $2.2 million to finance entrepreneurs as well as our exciting plans and vision for the future, including Operation 100K Jobs.
If God is asking you to join Him in His plans for Nehemiah Project International, click on the button below to learn how you can set up a recurring or one-time gift.
"Not everyone who says to me, 'Lord, Lord,' will enter the kingdom of heaven, but only the one who does the will of my Father who is in heaven."
-Matthew 7:21 (NIV)
With sincere appreciation for your faithful interest and support,
Thank you for entrusting us to carry out this work,

Patrice Tsague, Chief Servant Officer
P.S. Throughout the holiday season, our team prays for the joy and safety of you and those you love.
Click on the buttons below to sponsor a job, an entrepreneur, or increase or change your monthly contribution: