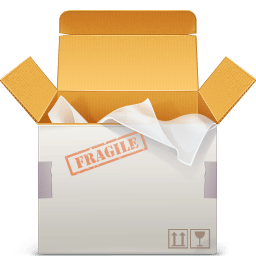 Bulk Rates
We offer bulk rates for orders of 5 copies or more of a Course Material Workbook or 20 copies or more of a Published Book. Please contact us for bulk discounts, shipping rates, and delivery time by completing the BULK ORDER FORM here.
E-Community Discounts
If you are an E-Community member, please log in with your E-Community account to view the relevant discounts applied automatically to the product prices. E-Community discounts can be applied on top of bulk rates. Please contact us to make that arrangement.
Shipping Information
Shipping rates included on this online store only applies to delivery within the United States. Please contact us for shipping rates and delivery options outside of the United States.
Delivery Time (within the United States)
For orders below 20 books, please allow 7-10 days for delivery. For orders of 20 books or more, please allow 14-25 days for delivery. Please contact us for delivery time outside of the United States.
Payment Methods
Acceptable payment methods on the store are: PayPal, Credit/Debit Card. For other payment options, please contact us.
Return Policy
We accept any return shipped to us within 30 days of the purchase date. Please note that they must be unused and in good condition in order to receive a refund.
Simply package up the item and send it back to us at the following address:
Nehemiah Project
5200 SW Meadows Road, Suite 150,
Lake Oswego, OR 97035, USA.
Phone: +1 (877) 916-1180
Please include a short note that includes your order number explaining the reason for your return.
Once we receive your return, we will promptly issue a refund to the account with which you placed the order. Please note that shipping fees and payment processing fees will not be reimbursed. Our return policy only allows for a refund for the item cost less the payment processing fees.
We do not issue any refunds for digital products such as e-books and audiobooks.
Contact Information
store@nehemiahproject.org
Phone: +1 (877) 916-1180