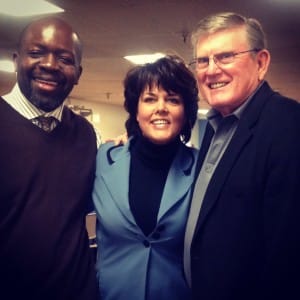 The Nehemiah Project International Ministries in partnership with Cornerstone Christian Academy is excited to announce the launch of the Young Biblical Entrepreneur Course for Christian Middle and High schools.   The Young Biblical Entrepreneur is a business and leadership course based on the bible for teens ages 11 through 18. The course is designed to help students learn the principles, practices and planning of entrepreneurship and economics from a biblical world view.  Some of the topics covered in the course include:
Purpose of Wealth
Attitude
Character
Identifying Opportunities
Taking Calculated Risks
Kingdom Philanthropy
Biblical Economics, Biblical Invention and Innovation
Understanding Financial Statements
Biblical Management
Organizing a Business
Financing a Business
Business Planning
Succession and Exit Strategy
The course is designed in three parts with each part being a semester or trimester long.  Students write and defend real business plans, earn cash prizes and have the option of receiving continuing support through an ongoing Young Biblical Entrepreneurship club.
According to a recent CNBC article Almost half (45 percent) of the pre-college students polled in a 2011 Gallup survey said they planned to start their own business, while 42 percent of them said they will invent something that changes the world.  In addition, a recent NFIB Young Entrepreneur Foundation survey found that 90 percent of teachers and guidance counselors said their students were interested in becoming entrepreneurs, but 75 percent of the students didn't know where to start.
Our goal is to provide Christian schools, principles, and teachers, with a solution that ensures that each of their students with entrepreneurship ambition and potentials not only graduate knowing how to start a business but understand how to integrate their faith in the operation of their businesses.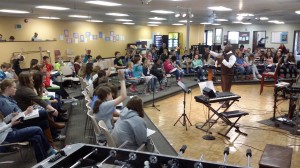 On Tuesday December 2nd, 2014 a pilot of the Young Biblical Entrepreneur was launched as an elective at Cornerstone Christian Academy in Vancouver Washington with 20 enthusiastic students, led by Patrice Tsague the author of Biblical Entrepreneurship and co-founder of the Nehemiah Project International Ministries with a team of volunteer certified biblical entrepreneurship teachers.  The pilot will run for a trimester long and conclude with a business plan competition where the top five business plans will compete for cash prizes.  The full program will be available throughout the Portland-Vancouver area Christian schools and nationally in the fall of 2015.  There are already five schools on the list to introduce the program in their curriculum.  A one and two week camp version of the course is also available including one-day intensives.
For more information about the Young Biblical Entrepreneur or if you would like to inquire about bring this program to your school please contact Kirsten@nehmiahproject.org.