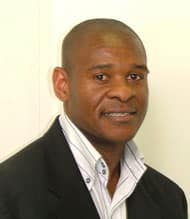 Crossover Transformation Group a South Africa based company headed by Patrick Kuwana became license partner of NPIM in the fall of 2011 to promote Biblical Entrepreneurship in South Africa and other countries.  To date they have launched Biblical Entrepreneurship not just in South Africa but in Kenya and are planning this year to go into Nigeria, Ivory Coast and other countries.
They recently formed a Partnership with Unashamedly Ethical to serve their growing members with the Biblical Entrepreneurship training program.
Unashamedly Ethical (UE) is a campaign promoting ethics, values and clean living. It facilitates the forming of local Unashamedly Ethical communities all over the world. The founder and chairman of UE and the Global Day of Prayer is South African businessman Graham Power who was awarded the first international 'Entrepreneurial Leader of the Year' award by the World Evangelical Alliance in 2012.
Unashamedly Ethical (UE) has set themselves some 'God sized' targets for 2013:
Growing the Unashamedly Ethical community by getting 1 million individuals to commit to being Unashamedly Ethical by the end of 2013.
Establishing 200 Unashamedly Ethical communities, covering each of the provinces and regions of South Africa.
Securing 10 000 corporate commitments from businesses, government and elected officials, and non-governmental organizations and churches by the end of 2013.
Part of the role of Crossover will be to help UE achieve these targets and also offer globally recognized biblically based Business Leadership, Entrepreneurship and Transformational Leadership training to UE signatories. The aim of the partnership is to help equip individuals and organizations with practical tools to implement Unashamedly Ethical and Kingdom business practices in their workplaces and businesses. Part of their passion is to see systemic poverty eradication in nations through the growth of biblically principled business enterprises that are focused on creating opportunities in communities and hence start to transform national economies a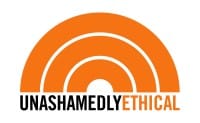 nd bring them into alignment with the will of God.
They believe the major financial and economic challenges they are seeing in South Africa and across the world will not abate (and will in fact escalate) until the world is transformed and built upon the unshakeable foundation of God's way of economy and business that values the making of profit while at the same time contributing towards the common good of all. As they continue see the dark clouds and storms of global economic turmoil building up, they believe the Lord is setting the perfect platform for Kingdom businesses to 'arise and shine' and reflect the glory of God.
For more information on Crossover Transformation visit their website at www.crossovertransformation.co.za or  Unashamedly Ethical please go to www.unashamedlyethical.com
Isaiah 60:1-3: Arise [from the depression and prostration in which circumstances have kept you – rise to a new life]! Shine (be radiant with the glory of the Lord), for you light has come, and the glory of the Lord has risen upon you! For behold, darkness shall cover the earth, and dense darkness [all] peoples, but the Lord shall arise upon you [O Jerusalem], and glory shall be seen on you. And nations shall come to you light, and kings to the brightness of your rising. (Amplified)