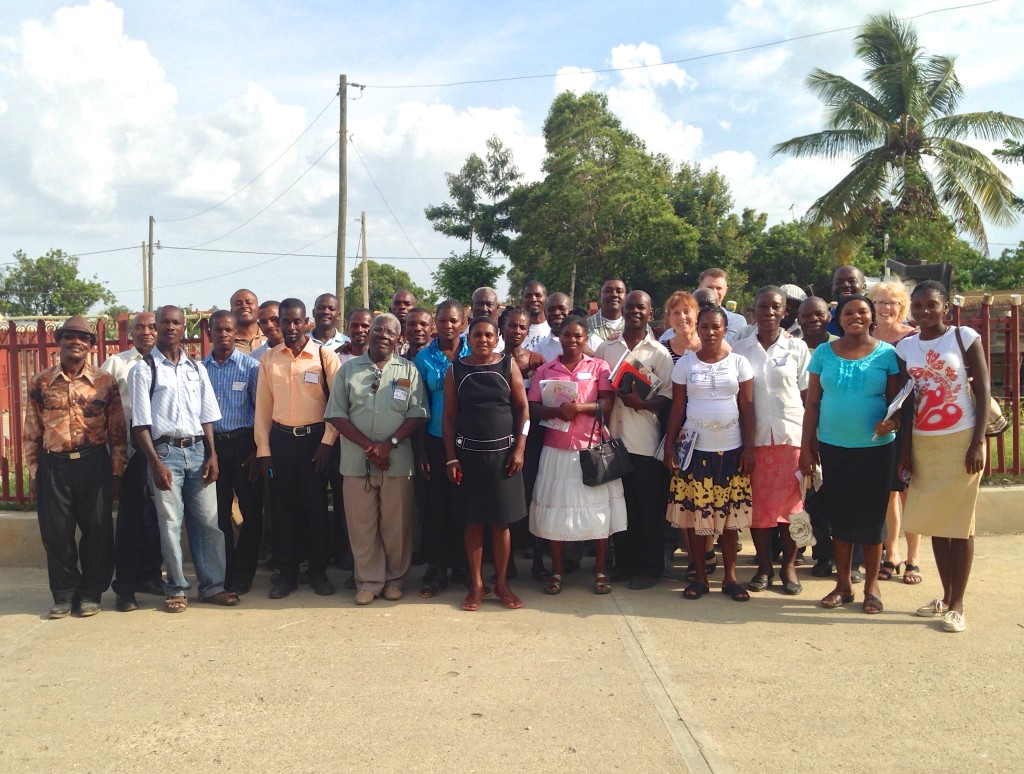 The Biblical Entrepreneurship (BE) launch in Haiti was inspired and initiated by Chris King of Elevation Financial Group.  After taking a mission trip to Haiti in 2011, Chris strongly felt that Haiti needed a program that focused on sustainable development.  The goal was to provide Haitians with a biblically-based entrepreneurship training to help release their innovative potential, encourage them to dream big and to take responsibility for the transformation of their country through the creation and growth of transformational small to medium size enterprises.
A Partnership Formed
In March 2014, days before one of our committee members, Pastor Tami Firman, was getting ready to leave for Haiti, we were connected to Pastor Ebed Paul by one of the contacts Patrice had met on a previous trip to Haiti.  We quickly organized a Skype call to speak to Pastor Ebed and immediately felt that this was the person God was sending to us to lead Biblical Entrepreneurship in Haiti.  Pastor Tami was able to change her travel plans in order to meet with Pastor Ebed in Cap-Haitien the week following.  Upon her return, she confirmed that he was the Haitian leader we had been looking for.
Pastor Ebed and his partner Evens Gabriel, run an economic development training program called Leve Kampe Mache "LKM," which means, "rise up an walk," in Creole.  The focus on LKM is long-term sustainable development and accountability and it provides skills, mentoring and support.  Pastor Ebed Paul officially committed to being the National License Partner to help us train entrepreneurs all over Haiti.  We thank God for bringing Pastor Ebed to our ministry and believe that God has been preparing him for this work for many years.
Impact
After weeks and months of planning, fasting and prayer, in July 2014, we successfully took a team of 6 BE Teachers to Haiti to officially launch the program.  With the partnership of Pastor Ebed and Pastor Tami, the Nehemiah Project team trained 150 entrepreneurs all together in BE I – Principles of Biblical Entrepreneurship on this first trip.  We were expecting only 75 students so this was a great example of the hunger for business training in Haiti and God's provision!
In Cap-Haitien, BE Student Petit-Horame Angelo wrote, "I was happy to be in this class.  I have a bachelor in Business Administration and I already knew a lot of things about business.  But I didn't know that the Bible taught us about those things.  I hope to continue with this program."
BE Student Joseph Emiles wrote, "I really enjoyed being in this class.  It modified my point of view in a positive way concerning entrepreneurship.  I used to think about [starting] a business, but did not know how to do it from a biblical perspective.  Thank you Nehemiah Project!"
The team will return to Port-au-Prince, Cap-Haitien and Pignon for the next cycle of training, BE II – Practices of Biblical Entrepreneurship in November 2014.  We are planning to complete the first cycle of training in time for a BE International Business Plan Competition winner from Haiti to compete in our September 2015 competition.
"Though imperfect at times, the world has done a great job of pouring relief into Haiti after the earth quake," said Patrice Tsague, Chief Servant Officer of Nehemiah Project.   "Now it is time for a sustainable development strategy that creates a culture of innovation and job creation by Haitian entrepreneurs that fear God and are committed to the greater good of their country.  This is where Biblical Entrepreneurship comes in," said Patrice.
SUSTAINABILITY
The structure of our partnership is to equip leaders like Pastor Ebed and empower them to run the program on their own.  Our intention is to withdraw from the training once the first training cycle is complete, while still supporting them from headquarters.  This model is only sustainable and financially viable to our Charitable Investors if we are able to train the trainers how to train and operate their own program.
Our goal is to train 360 entrepreneurs in Haiti by the end of 2015.  Imagine how many lives will be impacted and jobs created in a country in desperate need of an improved economy!  By pledging your support to Nehemiah Project, you can help us launch and expand BE in other nations. Help us find the next Pastor Ebed PAUL.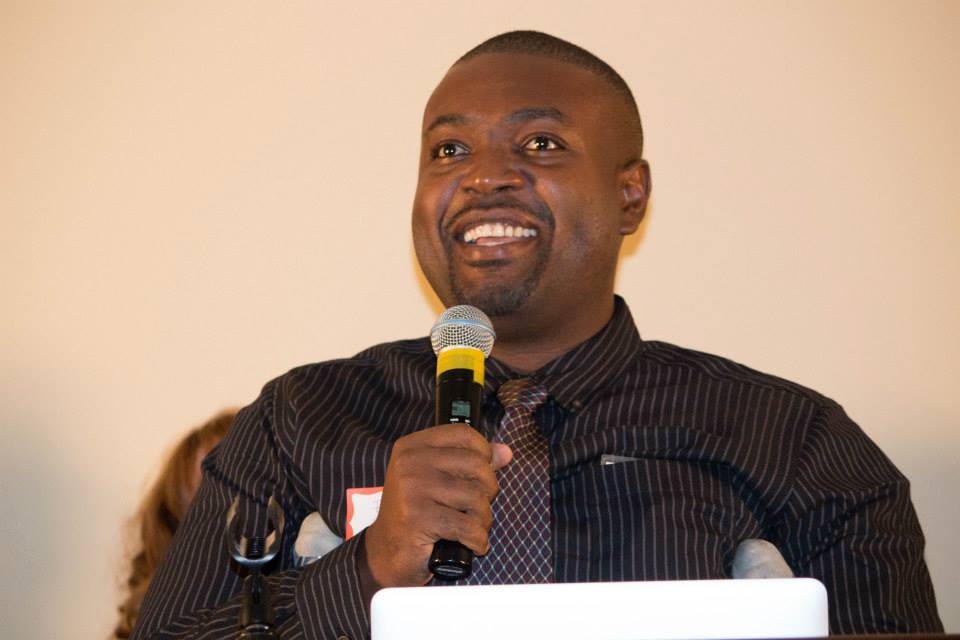 Together we can impact nations.  Will you join us?
Want to learn more about Biblical Entrepreneurship?  Click here (http://vimeo.com/87011713)  to watch this short video.