NPIM Open House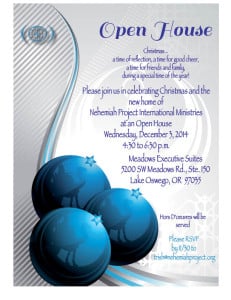 [divide]
Nehemiah Project is Proud to Announce its Partnership with KIVA ZIP

Nehemiah Project has registered as a trustee with Kiva Zip. This partnership will give those US BEIII Graduates that need help accessing micro financing an affordable option.
What is is Kiva Zip?
Kiva Zip is a pilot program launched by Kiva, the world's first and largest micro-lending website. Kiva Zip takes this model even further by making it possible for lenders to send funds directly to the entrepreneurs they support. Kiva Zip has three major goals:
Help entrepreneurs access the financial services they need. By making lending easy on the internet, and tying loans to borrowers' characters rather than their credit scores.
Lower fees and interest rates to make borrowing affordable. Because Kiva Zip operates online and uses mobile payment technologies to move money, it's able to slash the cost of making microfinance loans. These savings are passed along to borrowers in the form of lower interest rates (Currently 0% interest with no fees.)
Cultivate community between borrowers and lenders. Kiva is all about forging connections between lenders and borrowers on opposite sides of the world. Kiva Zip strengthens these relationships even more by letting people send messages back and forth, including words of encouragement, updates from borrowers as they succeed, and notes about how loans have helped businesses thrive.
How does our partnership with Kiva Zip benefit you?
US BEIII Graduates wanting financing apply for Kiva Zip loans by filling out an online application form, which will then be sent to NPIM for endorsement. NPIM will never handle the money, but our public reputation is tied to the repayment record of the borrowers we endorse. All borrowers are required to recruit a certain number of lenders from their own network before their loan is publicly posted on the Kiva Zip lend tab. Kiva Zip has found this "Private Fundraising Period" to be an important component of accountability and risk management.
Lenders visit the Kiva Zip website, and choose which borrowers they want to make a loan to. Once a loan is fully funded, Kiva Zip sends the loan amount directly to the borrower. Over the course of the loan term, the borrower promises to pay their lenders back in regular installments. As the lenders get their money back, they can relend the money, or withdraw it from Kiva Zip.
For more information regarding Kiva Zip and how it might benefit you, contact Katie Kavehrad at either (877) 916-1180 or katie@nehemiahproject.org 

[divide]
Celebration of Life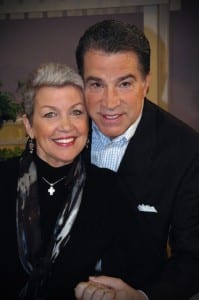 "Be joyful in hope, patient in affliction, faithful in prayer" —  Romans 12:12 
This week we would like to join Robert Wolgemuth and his daughter and son-in-law Chris & Julie Tassy in celebrating the amazing life of Bobbie Wolgemuth. Bobbie passed away after a long battle with cancer.  She was an inspiration to all of us and a beautiful woman of God. Although Bobbie will be greatly missed by the Nehemiah family, we rejoice in her reunion with our Heavenly Father.
 [divide]
Prayer Points and Praise of the Week
"Do not be anxious about anything, but in everything, by prayer and petition, with thanksgiving, present your requests to God."—  Philippians 4:6 
"Give praise to the LORD, proclaim his name; make known among the nations what he has done." — Psalm 105:1
We ask that you take your time this week to pray for us and for the key areas below:
Tom & Pam Wolf, authors of Identity and Destiny: Please be in pray and intercession on behalf of Tom and Pam's daughter Amanda. Amanda has been diagnosed with breast cancer.
Thank you so much for your prayers. We know that we serve a God who delights to answer our prayers.  If you have specific prayer request that you would like for us to agree with you on or a praise report please send it to prayer@nehemiahproject.org.   Our staff comes together for prayer everyMonday and we delight to pray for you.