March 24, 2015 Ogden, UT – Nehemiah Project International Ministries, Inc. (NPIM) in partnership with Building God's Way (BGW) are excited to launch a partnership which will incorporate the Biblical Entrepreneurship Curriculum into BGW's Stewardship Solutions program.
BGW provides a broad network of Kingdom-building services exclusively to churches and other ministry-based organizations.  These services include architecture, engineering, construction, stewardship solutions (fundraising & for-profit integration for financial sustainability), growth coaching, building supply & furnishings and A/V technology.  The company has designed more than 600 churches and Christian schools / colleges nationwide and has exclusive alignments with Christian contractors throughout the United States. BGW has become recognized for a revolutionary approach to design and construction that was founded on Biblical stewardship, relationships and ministry on the job site.
The partnership will incorporate the first of a three-part course called The Principles of Biblical Entrepreneurship (BE I).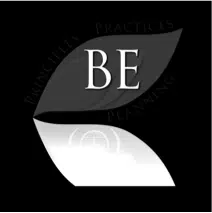 BEI provides a strong mix of core business concepts and biblical principles.  BE I is a 16-hour course that will be taught as a live class hosted by churches in partnership with BGW. The course is designed to assist students to enhance their current business or start a new business that glorifies the Lord and meets market needs. BE I also helps students learn how to identify opportunities, take calculated risks, solve problems, exercise stewardship over a business for biblical profit while developing a Christ centered character and attitude.
The first BE I class will take place in Ogden, UT on April 17-18, hosted by The Genesis Project Church and BGW Sustainable Solutions.
To register, please visit the registration website http://bgwogden.eventbrite.com.