Wow!  We had an amazing time in Orlando at Nehemiah Week 2013.  We look forward to sharing many of the stories in the coming weeks, but for now here are a few of the highlights.
Thirty of our international guests and partners were able to take a tour of Orlando area kingdom businesses The Bogdahn Group, Elevation Financial Group, G.A. Repple & Co., and The Timothy Plan.  Special thanks to these businesses for their hospitality and service to the Kingdom!
Ivan Mudryi from Ukraine won first place in the International Business Plan competition.  We would like to congratulate all of the competitors for finishing such outstanding business plans!
We were also pleased to officially open our new Training and Development Center in Florida!
We had 180 attendees at our banquet and it was a wonderful and elegant evening of fellowship.
Plus too many wonderful speakers at our Partners and Teachers Conference and BE Conference to mention, wonderful fellowship time with old and new friends and the chance to come together as the body of Christ working through kingdom businesses.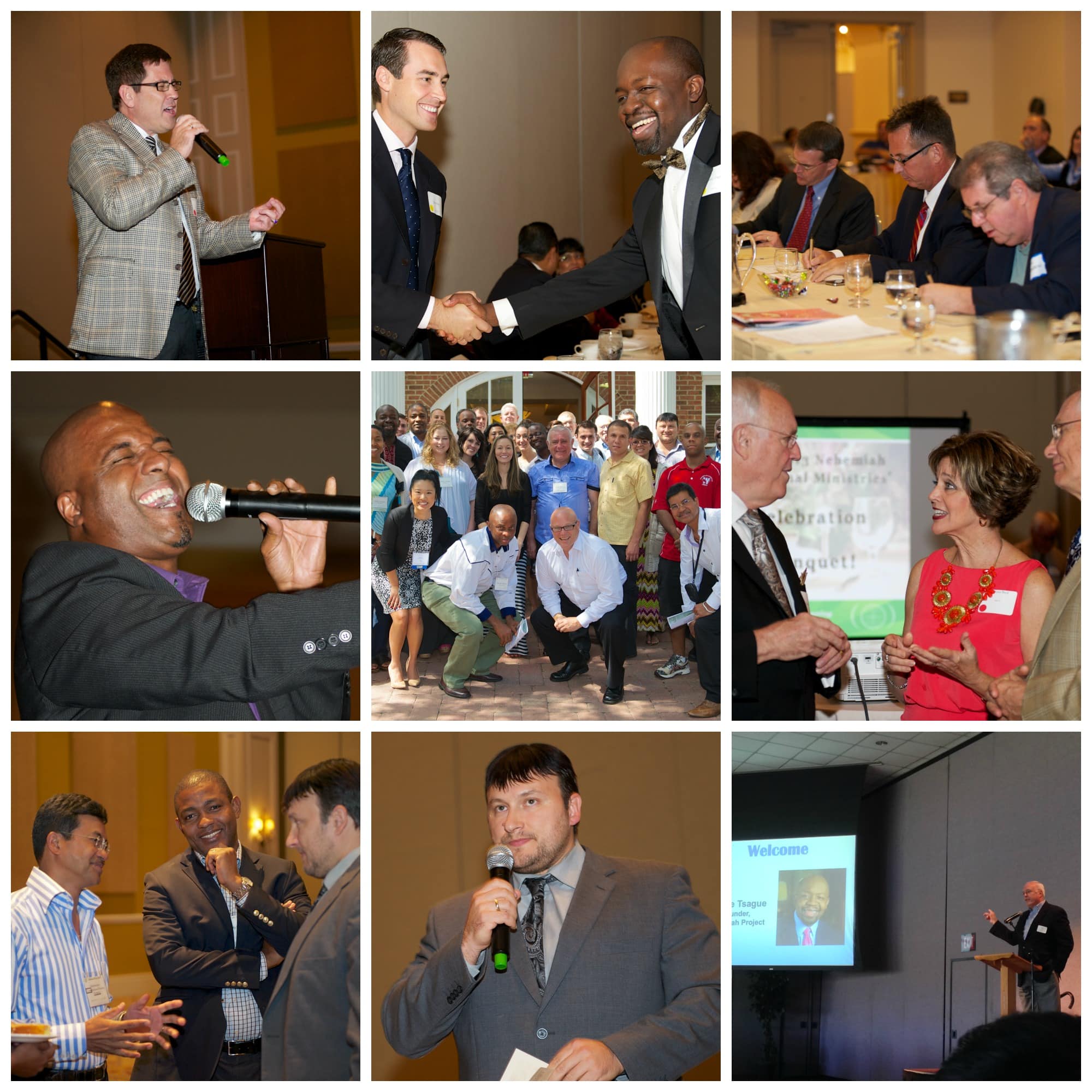 For a full gallery of Nehemiah Week photos, visit our Facebook page.
A special thanks to all of our partners, teachers, volunteers, board members and friends who helped make this event a success!
We would also like to thank the following sponsors for their support: The Timothy Plan, G.A. Repple & Co., Agile Northwest, MannaMovers, Frank Reynolds & Co., White Stone Global Partners, Project Bridges, The Bogdahn Group, Chick-fil-A,  Identity and Destiny, Creative Financial Center, Hope 360, Carolina Missionary Baptist Church, BSi ACTS Consulting Services and Gail M. Davis Endodontics.
Most of all we thank the Lord for His gracious favor during the event! Praise the Lord!
And don't forget to mark your calenders for Nehemiah Week 2014 next September.  We will be back at the Rosen Shingle Creek in Orlando with Harris Rosen, President and CEO of the Rosen Hotels and Resorts as our keynote speaker.  The 2014 theme will be Kingdom Philanthropy – Time, Talents and Treasures (1 Timothy 6:17-19).  We'll look forward to seeing you there!