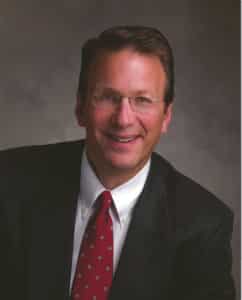 Steve Stiger
Good Life 45
"Where Hope Happens"
Steve Stiger joined Good Life 45 as President & CEO in February 2013. Prior to Good Life 45, Stiger co-founded Multiply, a church planting ministry of Campus Crusade for Christ and also served as COO, Business Ventures at Vision360, a global church-planting ministry based in Orlando. Previously, Stiger was a 28-year veteran of the telecommunications industry – serving as Vice President, Corporate Marketing at Bright House Networks for seven years after 21 years in senior marketing roles with Time Warner.
Stiger is a graduate of The Defiance College in Defiance, Ohio. He has been married for 32 years to Peggy Stiger. They have four children: Clinton, Jessica, Jordyn and Grace. The Stigers spend the majority of their leisure time involved with church & family activities.
 About Good Life

Good Life 45 is your Central Florida media resource for a better life. Our vision is to share Christ in compelling ways. One way we do that is by sharing life-changing stories that offer hope and enrich lives.
Good Life 45 broadcasts to the 1.5 million home, nine-county Central Florida television market and also reaches people globally through the internet, mobile apps, Vimeo, Facebook & YouTube.
How did Biblical Entrepreneurship impact your understanding of God's plan for business?
After nearly 30 years of leading in two large companies within a highly secular environment, BE helped reshape my approach as I stepped into a business as mission assignments beginning in 2010.
BE helped me see business through a different lens – the profound eternal impact that can be achieved by a business that exists to honor & serve God – and especially, that the Kingdom impact is even more important that bottom line results.
Learning concepts such as God's economy and stewardship helped me lead differently from a range of perspectives – strategic business planning, establishing core values and working with people – both staff and partners.
Why do you support Nehemiah Project?
Since taking BE courses, I've been blessed to get to know several members of the Nehemiah Project as friends. I'm highly impressed by their deep desire to serve God while teaching and applying Biblical principles in ways that will multiply Kingdom impact.
What does it mean to you to operate a Kingdom business?
We are all operating within God's economy and it's very different from secular economies. Resources are not an issue since God owns them all. If we think creatively and act in faith, God will deliver solutions – people, dollars and ideas – that far exceed anything we can imagine or accomplish on our own.
God owns every aspect of our business. How we steward and leverage His resources can honor Him as deeply as any decision we make within any area of our lives.