NPIM Welcomes Katie Reinmuth as Stewardship Director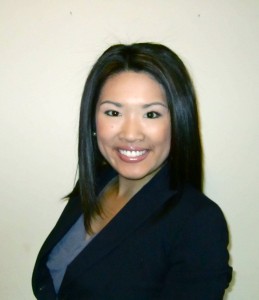 Nehemiah Project International Ministries, Inc., is proud to announce and welcome Katie Reinmuth as the ministry's Stewardship Director.
This new position was made possible by a three-year grant from the M.J. Murdock Charitable Trust. The Trust seeks to enrich the quality of life in the Pacific Northwest by providing grants and enrichment programs to non-profit organizations that seek to strengthen the region's educational, spiritual, and cultural base in creative and sustainable ways.
Reinmuth will be responsible for building and fostering relationships with alumni, donors, and friends of the ministry, while finding ways to serve their needs. She will provide opportunities through NPIM for key partners to use their time, expertise, and finances to advance the things they are passionate about as it relates to the ministry's vision. Reinmuth will also develop creative ways to ensure resources are available to in order to advance the reach of NPIM, Inc.
She joins the NPIM, Inc., team from Standard Register Healthcare based out of Dayton, OH. Reinmuth was a Business Development Manager focused on growing new business in the acute healthcare market for communication solutions. She brings to the team relationship and database management expertise.
"I am humbled and excited to be a part of this incredible ministry," Reinmuth said. "I look forward to devoting my career to Marketplace Ministry. My heart is to see the Nehemiah Project grow, by the grace of God, through the generosity and partnership of our stakeholders."
Nehemiah Project International Ministries, Inc. (NPIM) is a business development organization based in Lake Oswego, Oregon that works in partnership with churches, businesses and other national organizations.   We provide high quality comprehensive and transformational biblical based entrepreneurship curriculum and support for small to medium size businesses around the world.