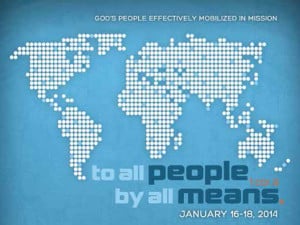 For the third year I'm privileged to conduct a workshop titled "Building a Sustainable Mission through Business" at Mission Connexion Northwest as a part of their Business as Mission track. The workshop is designed to assist participants move their mission support from solely a donation model to a multi-stream model through entrepreneurship. The session will cover the following objectives:
Redefine business as mission
Review the mission based business paradigms
Define sustainable missions
How to make your own mission sustainable
An example of a sustainable model
My session will be held Saturday, January 18th at 12:30 p.m.
Mission Connexion Northwest exists to connect local churches and individuals to mission work and organizations to increase the numbers of believers who actively serve in areas of the world with the greatest need and opportunities.   Since 2001, they have seen more than 1,000 churches participate, 100,000 attendees and 25,000 trained to engage in the mission field through their annual conference that features 125 workshops, 80 exhibitors and four plenary sessions.
Join me and thousands of others this weekend, January 17th to 18th in Vancouver, Washington at Crossroads Community Church as we seek to align with God's heart for the nations in a sustainable way at Missions Connexion 2014.
For more information, directions and how to register visit their website at http://www.missionconnexion.com/