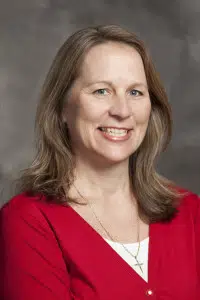 Join us in Congratulating to Wende Jones for being nominated as NPIM's Alumna for January 2015!
Wende was asked three questions regarding her business:
How did Biblical Entrepreneurship impact your understanding of God's plan for business?
Why do you support Nehemiah Project?
What does it mean to you to operate a Kingdom business?
Here are her responses:
Agile Business Services celebrated their 10th year in business this last June.  We also celebrated meeting our business plan goals from our original business plan we developed in BE III.  Agile has recently updated their business plan for our next 3 year goals and objectives; including a new mission and vision to encompass the direction God is leading us in our business.
BE was a great accelerator to understanding what God had to say about business and the biblical principles we should be operating our businesses according to.  While I had long realized I was just a steward of this business I had not fully understood God's plan for the business and the responsibility we have to create sustainable and profitable businesses that are handed down to the next generation.
Since taking BE, I have been more intentional about including my spouse in the business and in the last two years have brought my youngest two children into the business as well.  Our latest mission and vision for 2015-2018 incorporates our vision as a family for the business and developing it into something they want to carry forward in the future.  We have completely rebranded the business with their ideas and fresh perspective while retaining God's vision for the business.  It has been an incredible undertaking and brought us all closer together as we worked together for the future of Agile Labs, our employees and the impact we want to have in our community.
Nehemiah Project is impacting nations with their BE courses and empowering entrepreneurs and kingdom business people around the globe with the education needed to make a difference, to build sustainable and profitable business for His glory.    We all have our assignments and if our assignment is in the marketplace stewarding a business BE is critical to our stewarding that business well and according to His plan and principles.
We appreciate and thank Wende for her many years of service.
Wende will be featured in our Kingdom Business Webinar on February 3rd at 6:00pm PST / 9:00pm EST. Click here to register and here directly from Wende about building a Kingdom Business.