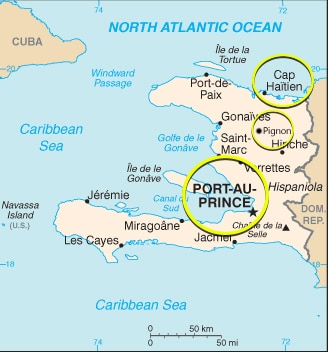 Our Biblical Entrepreneurship launch trip to Haiti took place July 14-21, 2014. We traveled with a team of six certified teachers that included Patrice Tsague, Jerome Leonard, Scott Landis, Nancy Russell, Pastor Tami Firman and Katie Kavehrad. This group traveled to Cap-Haitien, Pignon, and Port-au-Prince together and experienced an incredible week of missions work.
One very exciting announcement that developed from the trip is that we believe that we have found our National License Partner in Pastor Ebed Paul who is based in Cap-Haitien. Nehemiah Project was connected with Pastor Ebed through Pastor John Bilda Robert earlier this year. Pastor Ebed and his partner Evens Gabriel, run an economic development training program called Leve Kampe Mache "LKM," which means, "Rise up and Walk" in Creole. The focus of LKM is long-term sustainable development and accountability and it provides skills, mentoring and support. Pastor Ebed Paul coordinated our first training in Cap-Haitien with 115 students and did all of our translation. After the training, he committed to being the National License Partner to help us train entrepreneurs all over Haiti. We thank God for bringing Pastor Ebed to our ministry and believe that God has been preparing him for this work for many years.
"The communities of Haiti are facing socio-economic 'giants.'  I believe that this training will help the [Haitian people] to leverage businesses for the spiritual and eternal transformation of their stakeholders," said Pastor Ebed.  "The local churches will find the seminar a suitable way to involve business leaders in their congregation.  I have prayerfully accepted [the role] of being an instrumental servant that will bring the BE training to every corner of Haiti and also to the Haitian communities in the diaspora (Domincan Republic, US, Canada, France and so forth)."
Portland-based BE Certified Teacher, Pastor Tami Firman, was a major factor in the success of this launch as she brought our team to the town of Pignon, a small community in northern Haiti. Pastor Tami has invested in this community through her role as missions pastor of her church. She travels here about four to five times per year and is well-known and loved by the locals. Because of her partnership, we were able to train 35 students in Pignon in a class that surpassed our expectations. Twenty-six out of thirty-five students had existing business enterprises. Even the mayor of Pignon was there! We were inspired by their knowledge of the Word and desire to use business to impact change.
In addition to the training, the team had a chance to meet with several partners in Port-au-Prince. First we met with Dr. Valentin Abe, Founder and CEO of Caribbean Harvest Ministry. Dr. Abe operates the largest fish farm in Haiti and was named one of the 100 most influential people in the world by Time Magazine. He has served on our advisory board for this launch over the past year and has agreed to help us bring BE to Port-au-Prince before the end 2014.
Next we met with Dan Scarborough of Business for Transformation Haiti, a sub-ministry of Operation Mobilization.  Dan is working with small entrepreneurs in Haiti to assist them in initiating start-ups of sustainable, profitable enterprises.  We are excited about this collaboration opportunity!
Then we were blessed to meet with a group of young translators led by SADRAC Archille. Archille was introduced to NPIM by Robb and Jeannie Pickens, friends of the ministry in Portland, over a year ago. He thereafter formed a group of about 12 translators called TSWT Spirit of God, standing for Team Social Workers and Translation. Archille and his group are excited about taking the BE training in Port-au-Prince later this year. We were inspired by their heart for Jesus and desire to help people in their country. They represent the next generation to lead change in Haiti and we are very blessed to serve them.
On our final day in Haiti we met with three sustainable businesses based in Port-au-Prince; Miyamoto International, CEEPCO Haiti, and Haiti Broilers.  These are each excellent examples of sustainable businesses that are impacting the local economy in Haiti and all three companies expressed an interest in having their employees go through the BE training.
Impact
The Nehemiah Project team trained 150 entrepreneurs all together in BE I – Principles of Biblical Entrepreneurship on this first trip. We were expecting only 75 students so this was a great example of the hunger for business training in Haiti and God's provision
In Cap-Haitien, BE Student Petit-Horame Angelo wrote, "I was happy to be in this class. I have a bachelor in Business Administration and I already knew a lot of things about business. But I didn't know that the Bible taught us about those things. I hope you continue with this program."
BE Student, Jospeh Emiles wrote, "I really enjoyed being in this class. It modified my point of view in a positive way concerning entrepreneurship. I used to think about [starting] a business, but did not know how to do it from a biblical perspective. Thank you Nehemiah Project!"
Next steps
The team is in the process of confirming the next training dates for BE II and BE III with our partner, Pastor Ebed. We are hoping that in October 2014, we will return for BE I in Port-au-Prince and BE II in both Cap-Haitien and Pignon. We are planning to complete the first cycle of training in time for a BE International Business Plan Competition winner from Haiti to compete in our 2015 competition.
How it all started?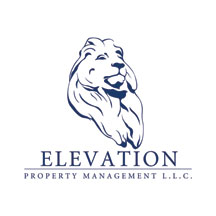 The Biblical Entrepreneurship (BE) launch in Haiti was inspired and initiated by Chris King of Elevation Financial Group. After taking a mission trip to Haiti in 2011, and investing in some of the ministries doing work in Haiti, Chris strongly felt that Haiti needed a program that focused on sustainable development. The goal was to provide Haitians with a biblically-based entrepreneurship training and support to help release their innovative potential, encourage them to dream big and to take responsibility for the transformation of their country through the creation and growth of transformational small to medium size enterprises.
In 2012, Chris sponsored an assessment trip for Patrice and Gina Tsague to assess the viability of a BE launch and then in 2013 he followed up with a vision trip for a group of entrepreneurs and pastors including the Nehemiah Project board chair, Pastor Anthony Moore.  The purpose of the 2013 trip was to visit existing sustainable projects in Haiti, develop partnerships and strategize the feasibility of a BE launch in Haiti.  During that trip, several partnerships were developed with other ministries including Caribbean Harvest and Haiti Outreach Ministries who began to advise Nehemiah Project on the viability of launching BE in Haiti.
Upon our return to the U.S., Chris King committed to a matching fund for the launch and a BE Haiti committee was established. The committee began meeting on a monthly basis to plan and pray for the initial launch.  Along the way other Nehemiah Charitable Investors pledged their support for these efforts including Robb and Jeannie Pickens and Shawn and Jodie Schmidtke, also of the Portland area.
We would like to say a special thanks to all who played a role in launching Biblical Entrepreneurship in Haiti especially the committee, the Founders Club, Charitable Investors and Elevation Financial Group for inspiring us to do this.  To contribute to this effort or other international efforts click here or to  join the BE Haiti committee or other Sustainable Mission Trips contact Katie Kavehrad at katie@nehemiahproject.org.  Make sure you check  Facebook page for more photos and video of this Sustainable Mission Trip!
Click here to download a PDF of this trip report.