Founded by Chuck Proudfit in 2003, At Work on Purpose (AWOP) guides Christians to find and fulfill God's purposes for work. Collectively, the At Work on Purpose community embraces a vision of restoring full Christian commitment and contribution to work. From the beginning, they have been mobilizing the work world for Christ.
Based in Cincinnati, Ohio, At Work on Purpose has emerged as the largest city-wide marketplace ministry in the United States. They offer a wide range of services to support:
1. Working Christians
2. The local church
3. Affiliated ministries
In 2013 Chuck visited Portland, Oregon, to discuss how to serve the city using the blueprints for marketplace transformation that AWOP has used so successfully in Cincinnati. After this visit Chuck made a commitment to bring Biblical Entrepreneurship to Cincinnati as a part of AWOP's strategy to serve the business community in the Cincinnati metro area, which led him to become the Nehemiah Area Developer for Cincinnati and Denton. Chuck partnered with Steve French, a local entrepreneur in Cincinnati who runs a financial planning practice who was already preparing to become a Certified BE teacher. Chuck and Steve saw their hard work come together this past week as they hosted the first Biblical Entrepreneurship I class in Cincinnati with 17 registered students.
The trip not only included the launch of Biblical Entrepreneurship but a tour of some of the community transformation enterprises that are a part of AWOP's network, including a church that operates over five self-sustaining businesses and uses its profit to support ministry. The visit also included a tour of Cincinnati Christian University, a progressive Christian university with a vision to become the leader in faith and work integration in higher education. CCU has committed to incorporate Biblical Entrepreneurship in their curriculum and serve as the central host of the Biblical Entrepreneurship course in Cincinnati and the tri-state region. The next Biblical Entrepreneurship class under the leadership of AWOP is a Biblical Entrepreneurship I class in September 4th to 6th hosted by James Research Group in Denton Ohio and a Biblical Entrepreneurship II class in October 2nd to 4th hosted by Cincinnati Christian University.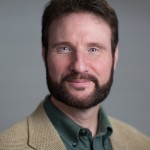 Chuck committed his life to Christ as a young adult, the culmination of a 10-year spiritual journey. He had studied the world's major religions and philosophies, reading original source text and reflecting on the tough "God questions" that every spiritual seeker strives to answer.
Jesus' profound message reached Chuck's mind and touched his heart. As a new Christ follower, Chuck devoted himself to fully living out his faith, and soon learned just how hard and lonely this commitment can be at work. American society largely separates faith and work, yet God calls Christians to a spiritually integrated life.
Chuck moved quickly on the vocational front. He positioned his consultancy SKILLSOURCE®(www.skillsource.com) to bring Biblical principles to client companies of all spiritual orientations, and offer them a pathway to sustainable growth in sales, profits and people. The firm has developed a national client base, flourishing as a creative aspect of Chuck's ministry.
Alongside SKILLSOURCE® and At Work on Purpose®, Chuck also serves as an Executive Board Member for Self Sustaining Enterprises. This innovative organization creates self-sustaining initiatives, including entrepreneurial ventures, that generate a sustainable flow of funds for ministry around the world.
Prior to undertaking leadership with SKILLSOURCE®, At Work on Purpose® and Self Sustaining Enterprises, Chuck developed general management skills at three industry-leading firms: The Procter & Gamble Company, The Ernest & Julio Gallo Winery, and LensCrafters Corporation. As a student at Harvard University, Chuck pioneered the school's organizational development curriculum.
Chuck has been quoted, interviewed, profiled and published in notable media such as Success magazine, Inspire magazine, the Business Courier, The Cincinnati Enquirer, The Chicago Tribune, The Boston Globe, Revelations, Christian Television Network, World Harvest TV, Family Net Television, Total Christian Television, The Inspiration Network, God TV and Success Radio."
For more information about the market place city transformation work that At Work On Purpose is doing in Cincinnati visit their website.