The Biblical Apprentice Orlando was a success!   Last week, the Nehemiah Team, in partnership with First Presbyterian Church of Orlando, had the privilege of training 27 youth in a biblically-based entrepreneurship one-day symposium. The event was held Saturday, May 11th at FPCO beginning at 8 a.m., concluding at 6 p.m.
The Biblical Apprentice prepares local teens ages for real world business challenges by teaching them the value of teamwork, biblical ethics and taking an idea from conception to the development of a profit-making Kingdom Business – God's way.
Some of the activities in the one-day symposium format included teaching on biblical entrepreneurship, a business game that demonstrated the value of free market and trade, biblical application of God's commands for earning money, and coaching by other Kingdom business executives. The day concluded with a mini business plan competition to earn cash prizes for the top 3 winning teams and a student graduation.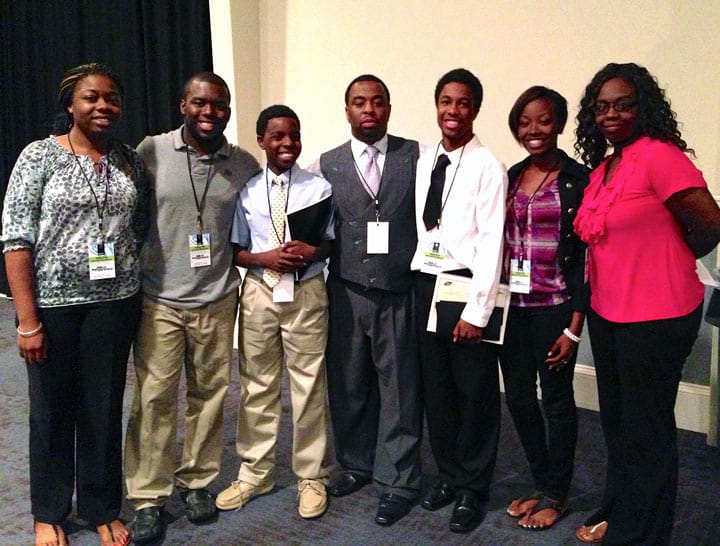 Featured above is 1st place team, Perfecting Transportation: students Shantell Johnson, Carlos Brown, Jr., Joseph Martin, Coach Junior Anderson, Andray Brooks, Kamren Redding and Coach Amber Baxter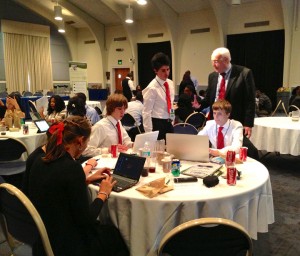 We had 5 teams participate in this all-day event with students ranging from 12-18 years old. We were blown away by each student's focus, hard work, and team effort. The winning group was team Perfecting Transportation, from Perfecting Praise Ministries of Orlando and was coached by BE alumnus Junior Anderson of Royalty Transportation, Atlanta and Amber Baxter.
Below are a few of the comments the students made on their evaluations following the event:
"I really loved this program, especially the people and our coach, Junior. It was a great experience."
"This program was definitely an experience that snatched me out of my box. I'm glad I came."
"[It] helped me realize that I can put God in everything I do."
"It has given me confidence in my abilities and has made me excited to possibly start a business."
Thanks to our generous sponsors, we were able to provide this training for just $25 per student. We want to honor each sponsor for their generous contribution to our ministry, as this would not have been possible without them. We also want to thank all of our judges who helped to score and evaluate the business plan competition.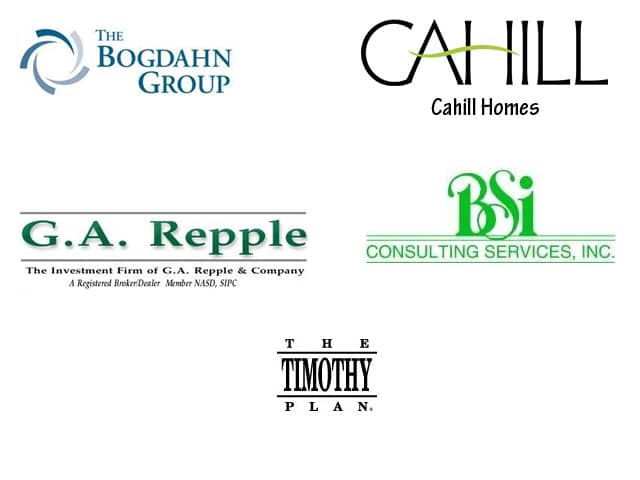 The next Biblical Apprentice Symposium will be held on June 15th in Providence, Rhode Island in partnership with the Wagner Leadership Institute.
First Presbyterian Church of Orlando has been a staple of downtown Orlando (106 E. Church St. Orlando, FL) for over 135 years. FPCO works within a larger network of churches, to ensure accountability, share resources and support the ministry of the global church. It is known as a downtown church in a growing city, united by its covenant relationship with God and one another. The church is committed to sharing God's love with others, and humbly serving the city of Orlando and beyond.
If you are interested in becoming a sponsor for a future Biblical Apprentice event, please contact Katie Reinmuth at kreinmuth@nehemiahproject.org, or visit our Stewardship website at www.nehemiahproject.org/build-walls-with-nehemiah.
Upcoming Biblical Apprentice Events:
Providence, Rhode Island – June 15 (Registration now open!)
Pasadena, California – August 3
Portland, Oregon – October 26
Washington DC, Maryland, Virgina area – November 16
Atlanta, Georgia – September (tentative)