Join us on July 10th for the next BE Alumni Webinar featuring Bruce Woodard with the ACTS GPS Bookkeeping System. Bruce is an alumni, teacher and strategic partner of Nehemiah and has tremendously impact small to medium sized businesses with his unique accounting alternative. You will not want to miss this opportunity! Register today!
You will learn how to:
Staying on top of your daily expenses
Take control of your finances
Maximize your tax savings
Produce reports to help you run your business
Date: Tuesday, July 10th, 2012
Time: 1PM – 2PM PDT / 4PM – 5PM EDT
Register: 2nd Tuesday BE Alumni Only
Cost: $25.00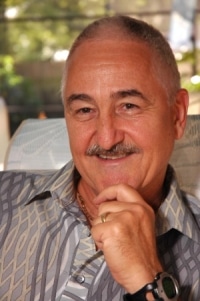 Bruce Woodard
Bruce Woodard is a BE Alumni, Certified Teacher and Sponsor of Nehemiah Week. He has an accountant degree from the University of South Florida. He is also Revenue Service. This designation allows Bruce to represent his clients before the IRS. Enrolled Agents are the only regulated tax preparers in the United States and they are held accountable by the IRS for continuing education in both taxation and ethics. His company BSi Financial Services, Inc.(BSi) has been serving Central Florida for over 30 years and helping small to medium sized business save taxes and manage their their unique accounting alternative to more businesses throughout the United State through the use of technology. They have developed a staff of trained Mentor/Coaches that is made up primarily of his family. His assistant is his wife, Jean, and they have two daughters working with them. In addition, they have three licensed offices. One in Sarasota, Florida, one in Raleigh Durham, North Carolina, and one in Albany, New York. They have clients from Washington State to Florida.