On Friday evening, we held our International Business Plan Competition with 6 countries competing for the trophy. This is the first time Haiti has managed to bring a competitor and who knew that Haiti would be taking the trophy home on their first time competing. As Debra Schlaht announced Rosela St. Vil as our 2017 International Business Plan Competition Winner, shouts of joy rang throughout the banquet hall and there was an uproar of cheering. As Rosela walked up towards the stage to claim her trophy, there were tears of joy all across the room because the journey to that stage has not been easy.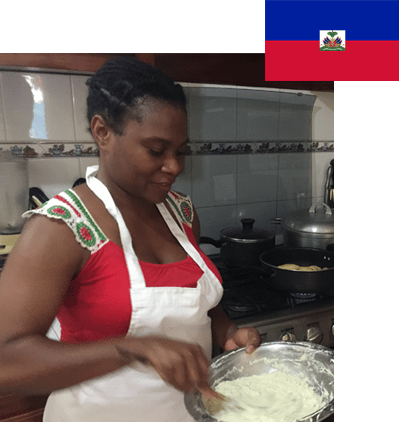 Rosela is a wife, mother, and committed servant of the Lord Jesus Christ. Her background is in business and finance. She uses her gifts and talents in the church by supporting conferences and providing counseling to strengthen families. God gave her this idea for the Zazouty Ice Cream business and when she learned of BE, she jumped at the chance to learn more about how to make her vision a reality.
Her idea is fueled by her passion for her country and the desperate situation there. Because of political instability, corruption, the devaluation of their currency, lack of access to education and decent jobs, the numerous natural disasters and other challenges, the youth especially find themselves in a place of hopelessness, anger, and despair.
Her desire is to create a healthy, safe, positive, and godly gathering place for children, youth, and families. She will use ice cream as the drawing card, because wherever there is ice cream, you'll find people! But it will be so much more than just ice cream; healthy meals and snacks, free WiFi, a children's corner, a place for counseling and conferences, activities, godly music and videos, and more.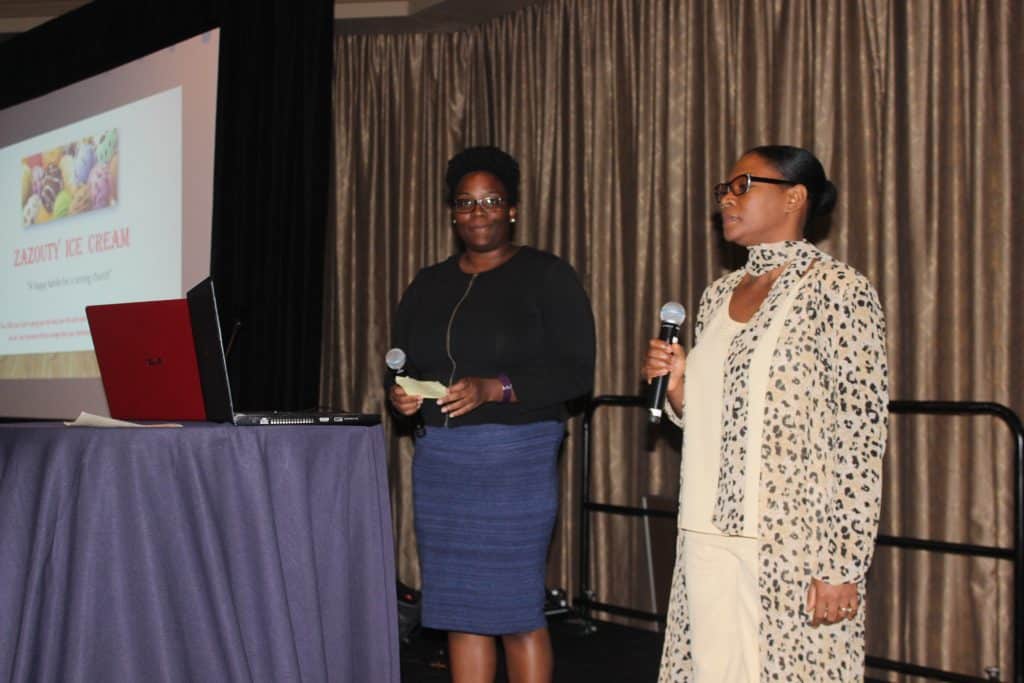 The winning of first place on Saturday night was so symbolic in many ways of Rosela's struggle, the BE program in Haiti's struggle, and the struggle of the Haitian people themselves. To succeed, each must overcome overwhelming obstacles. And overcome we do. Rosela's steady, gritty-yet-poised resilience and faith shone through in bringing her to that point. When they arrived back at their rooms Saturday night, Rosela got on her knees to thank God as they all prayed and sang together for at least an hour. Rosela knows that all the glory goes to Him.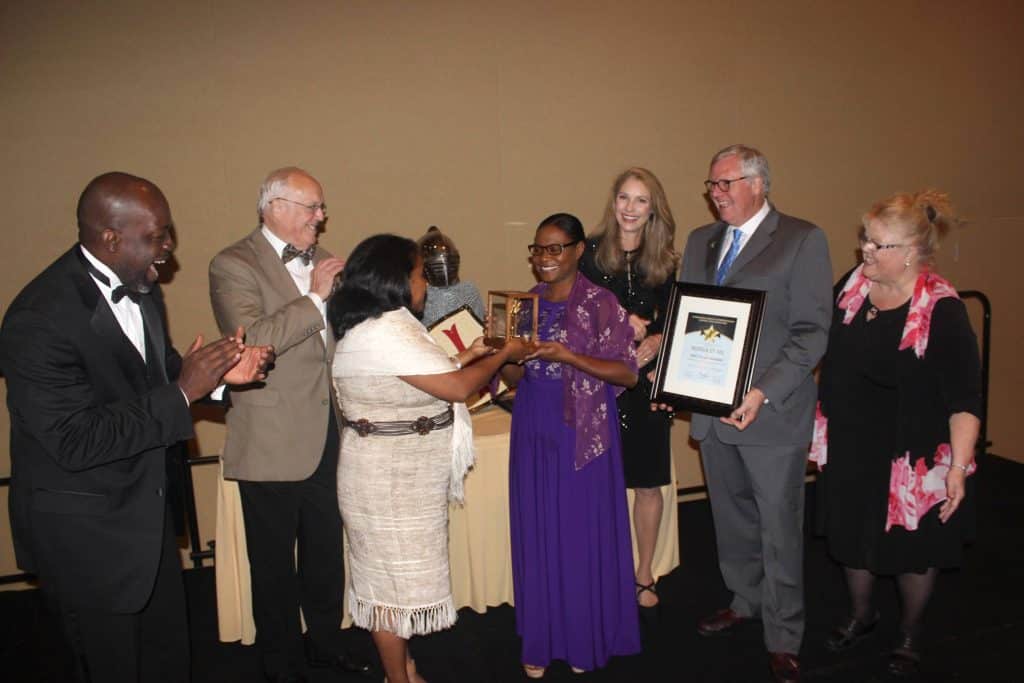 This is also representative of the BE story in Haiti. The program was launched in 2014 to much fanfare, but then almost immediately ran into challenge after challenge. They trained 300 students the first year but had no coaches to take them to the next level so they all melted away. They lost their national leader. They trained 15 certified teachers but for various reasons, within a short time, only 2 remained. But those two, Pastor Tami Firman and Monique Cesar Guillaume, pressed on, completing at least one round of classes each of the following years, holding competitions, and preparing for the International Competition. The obstacles continued to mount as winner after winner was denied their visas to attend. So, in a way, they were not surprised that even though Rosela had a visa, they faced such major obstacles. The conference theme of Spiritual Warfare was being played out right in front of them. But Monique and Tami are fighters. They refused to give up, even under the most daunting circumstances, believing in the program and believing in God's desire to use it as a tool to lift Haiti. Rosela's victory was incredibly sweet, a sense that God was saying to them, "Well done, good and faithful servants. This is a taste of the fruit that comes from not giving up."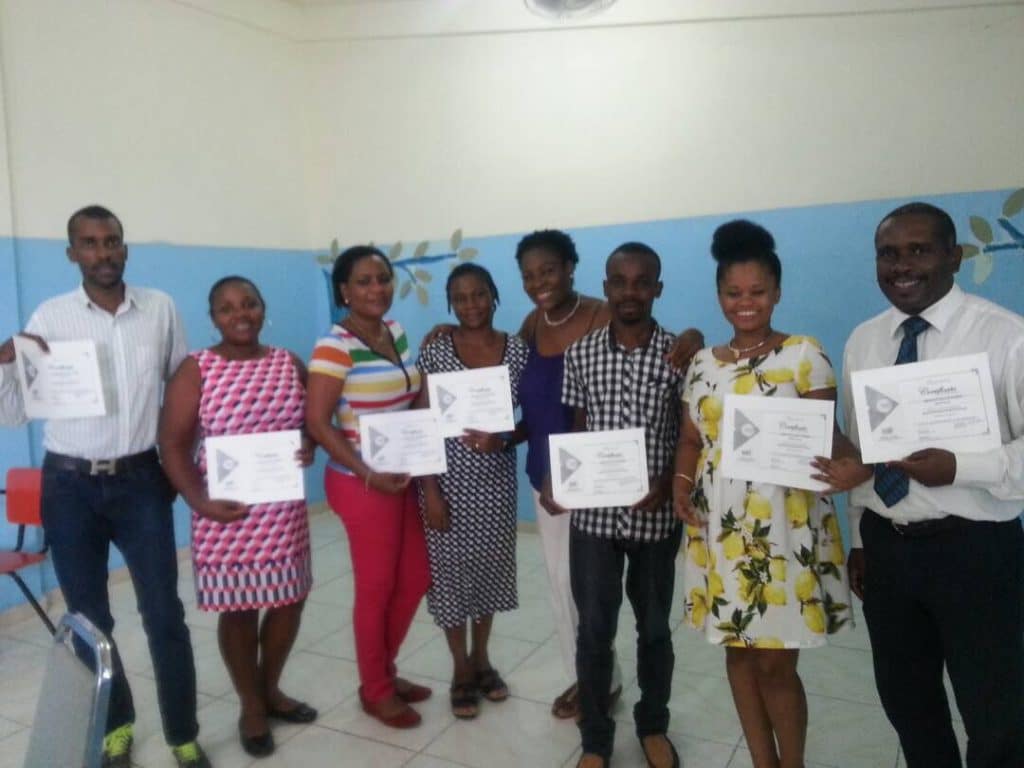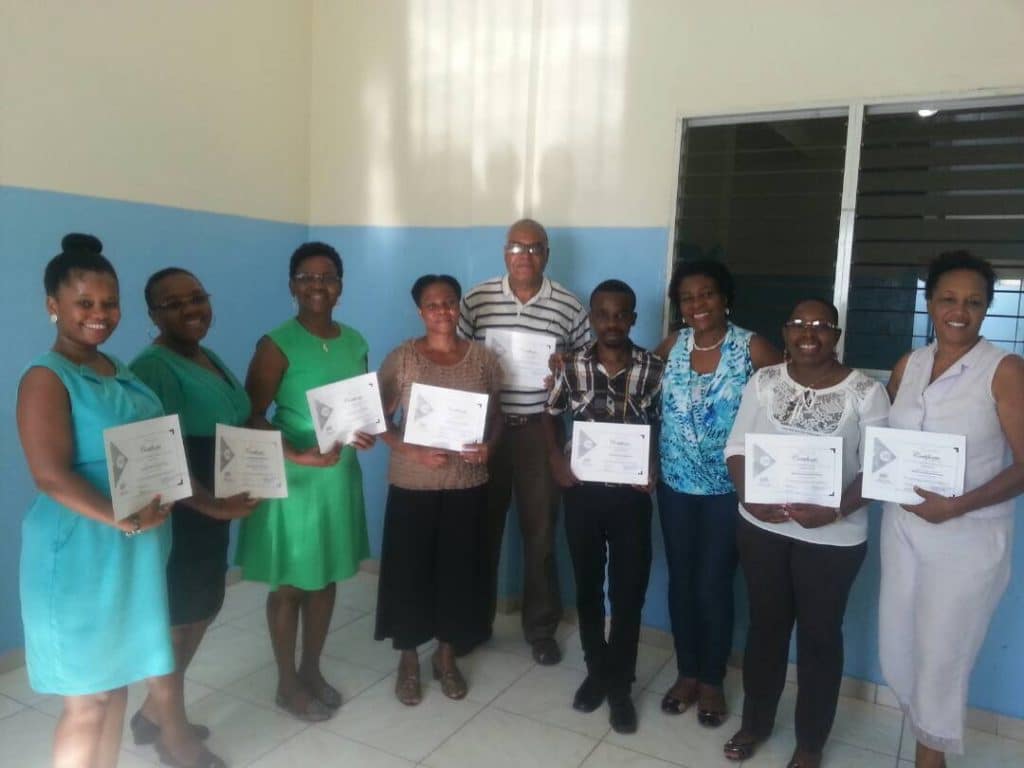 Finally, it's representative of the story of Haiti itself. Its challenges are deeply-rooted, multi-leveled, and complex. The enemy's desire is to use every obstacle possible to hold people in poverty and despair; to create so much discouragement that people simply give up. But we know that the Gospel of Jesus will break the chains of spiritual darkness, and programs like BE will break the chains of economic darkness, and so we will continue to press on until we see His kingdom come, His will be done, on earth as it is in heaven. Amen.