FAITH. BUSINESS. EXCELLENCE. IMPACT
According to Forbes Magazine, Covid-19 continues to be a concern for many business leaders. However, there are other added worries such as rising inflation, labor shortages, supply chain disruptions, and changing consumer behaviors. Economists believe that this could lead to a global recession and some countries are already facing a recession.
Is your business prepared to navigate these challenges? How do you address them while maintaining your efficiency and impact? How do you operate profitably with Kingdom impact in the midst of this global disruption?
Kingdom Business (Virtual) Tour
Monday, 15 Aug
9:30 AM – 1.30 PM EDT
Tuesday, 16 Aug
9:30 AM – 2.00 PM EDT
Wednesday, 17 Aug
9:30 AM – 2.00 PM EDT
Conference: Access to Capital
Thursday, 18 Aug
9:30 AM – 2.00 PM EDT
International Business Plan Competition
Friday, 19 Aug
9:30 AM – 1.30 PM EDT
Saturday, 20 Aug
11:00 AM – 1.00 PM EDT
Event of the Year
2022 GLOBAL VIRTUAL CONFERENCE
Join us for our virtual event this year with participants from all over the world. Simultaneous translations are available in French and Spanish.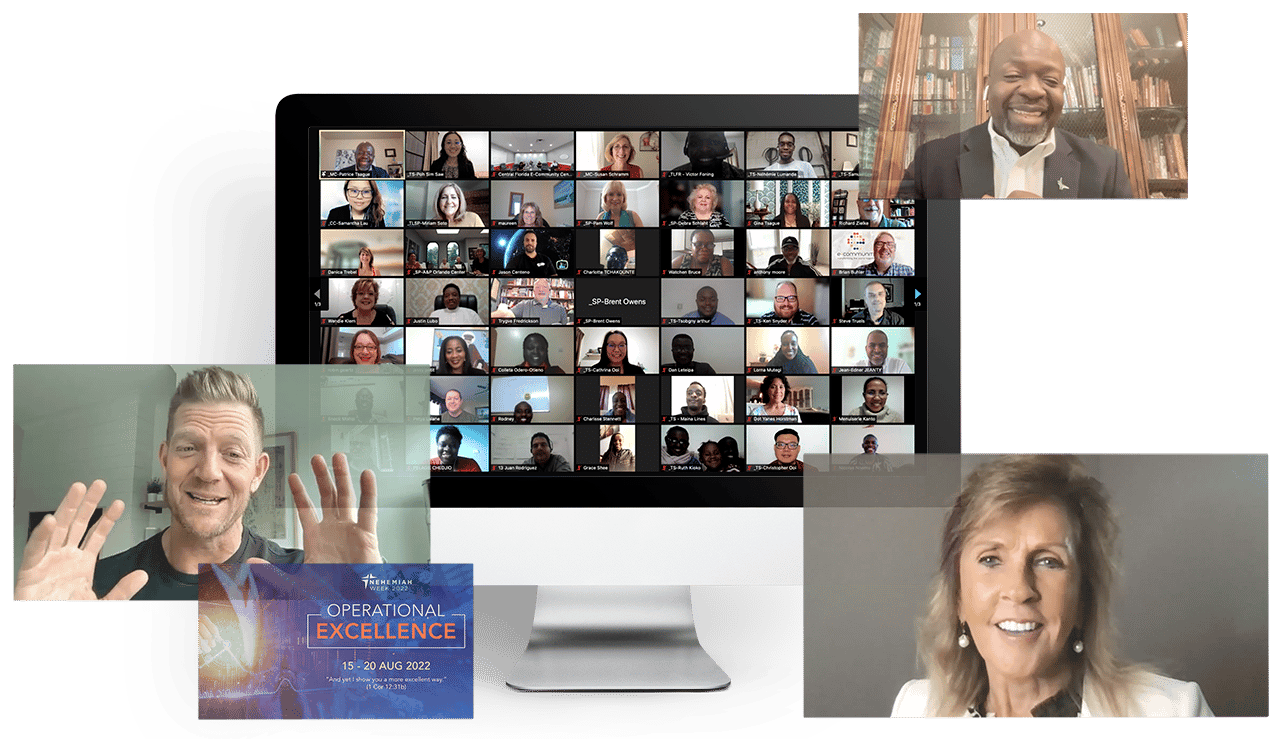 for the whole week of events
Adapting for Impact in an Uncertain World
Operational excellence is the internal factor that helps you adapt and drive business growth in uncertain economic, social, and political conditions. At this conference, you will learn:
How to run a transformational business with high efficiency and impact no matter the market condition.
How to create an organizational rhythm of high efficiency and impact despite the fact that there is chaos around.
How to operate with internal peace and stability despite external uncertainty.
Key Facts You Should Know
Nehemiah Week 2022 is presented by Nehemiah Project International Ministries (NPIM), an organization that has been growing Kingdom businesses for over two decades across five global regions.
Nehemiah Week 2022 is strategically designed to benefit business professionals of all types and at all stages of their work-life or career.
Consultants, startups, coaches, advisors, solo entrepreneurs, multi-level marketers, ministry leaders, nonprofits, for-profits, part-timers, career change, and seasoned business professionals all reap benefits from attending Nehemiah Week 2022.
If you do business or are thinking about launching a business, Nehemiah Week 2022 offers transformational in-the-trenches training and direction.
Frequently Asked Questions
Q: Will attending Nehemiah Week be beneficial for me if I have a startup or haven't even launched my business yet?
A: YES! You'll love what you learn, from sales to marketing, to business planning, to how to get and keep it together even when you are still finding your way. In addition to all that you will learn, you'll also develop critical new contacts and relationships that you can turn to in the months and years ahead – people who have been in your shoes and have great insights for the road ahead.

Q: I've been in business for years. What will I gain at Nehemiah Week 2022?
A: Many entrepreneurs attend Nehemiah Week conferences year after year. They know they will walk away with new ideas, timely insights, valuable new relationships, and a renewed passion and energy for their business calling.

Q: What if I can't attend all 5 hours every day or miss some days?
A: The best way to experience Nehemiah Week is as a live, virtual event. However, we understand that you have commitments and responsibilities you can't always change. Included with your registration is recorded video access to every hour of every day's sessions that will be available to you shortly after the final day of the conference. Even if you can't be there live, you'll have post-conference access to the full event.