Destiny awaits! If you're a…
Coach

looking for a powerful life-purpose discovery program

Counselor

looking for proven coaching tools

Coach or Counselor

looking for a foundational tool to build your business

Retiring Pastor

wanting to use your skills and supplement your income
Discipler

looking for ways to build spiritual maturity

Mentor

looking for ways to bring clarity, focus and direction

Pastor

looking for ways to answer the "big questions" about life

Small Group Leader

looking for great, thought-provoking curriculum
Feeling called to help others discover their God-given sweet spot?
You're definitely in the right place!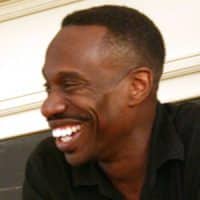 I met with my client and he had a major breakthrough! He was going through some issues with his wife and had finally decided to leave. Then he picked up the workbook and started the section on the Battle for the Soul. The Holy Spirit spoke to him like never before. With his new understanding, he found the strength to make peace in his home. He asked me to express his thanks. Good things are happening – lives are being changed – families are being saved through Identity and Destiny!
– Andrew Freed, Alaska Licensed Facilitator
4 Keys that Make the Difference
#1 Membership Benefits
You receive a membership on our E-Community with various benefits to support your learning experience and your coaching practice. Access the support you need to grow!
#3 Experiential Learning
Not just head knowledge – this training is designed to show you how to "experience" the process by actually coaching clients through the program as you are being trained.
#2 Immediate Access
No dripping the content out over time – it is all there as soon as you sign up. Finally, training that allows you to learn at your own pace, on your own schedule!
#4 Community Support
Share. Learn. Network. Connect! Join the Licensed Facilitators Forum and connect with other facilitators globally!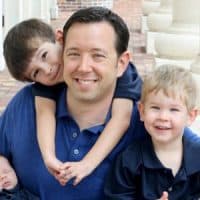 Coaching this program is powerful! When leading a class of 70 through Identity and Destiny at my church, I repeatedly heard: "Thanks Scott. Material is awesome. So much revelation and wisdom jumping off the page! I can hardly put the book down. I finish a section and find myself wanting to re-read it over and over again. I cannot wait to see all the God has in store!"
– Scott Smiley, Florida Licensed Facilitator
BUT WAIT! This is way more than your typical online training course!
Our powerful Training Module: "How to Share Identity and Destiny & Easily Engage Clients!"
Available immediately…
Just for signing up!
Two FREE copies of our Identity & Destiny Workbook
Delivered to your doorstep…
Just for signing up!
This is a powerful online course!
10 Video Lessons – step-by-step training to successfully facilitate the program

Over 85 PDF Documents – detailed resources to support client coaching

2 Free Workbooks – delivered to your door step

Bonus Training Module – engage prospects easily and quickly
New Client Startup Tools – agreements, forms, and tracking matrix

Sales and Marketing Resources – share the benefits and engage new clients

Discount on Resource Purchases – save money with every purchase

Licensed Facilitator Forum – network with the worldwide community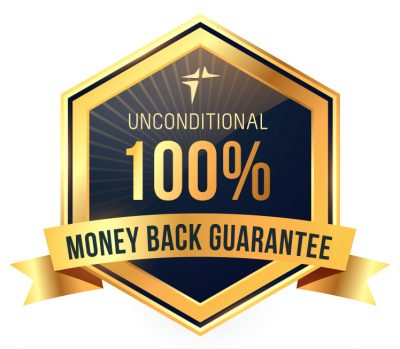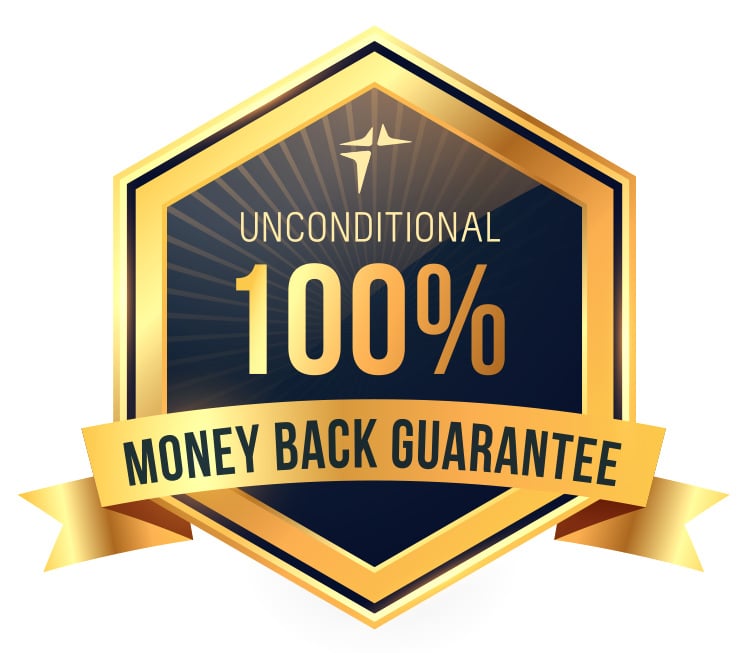 Your satisfaction is 100% guaranteed or your money back!
If you are not 100% delighted, just give us a quick call, ask for a refund and you'll get your money back.

They come from
Every circle of Christian leadership
They work with
People searching for purpose, clarity, answers, and direction

People in transition asking the question, "Now what?"

Executives and retirees ready for significance, not just success

Home schooling families wanting to lay a firm foundation of purpose

ANYONE who wants to discover and fulfill the destiny God has for their lives
Not only coaches but people ministering in
Celebrate Recovery programs

Any place people need to know God has a plan for their lives…NOT in spite of their past – but often because of it!