Your Gift's Impact Through Media
Special thanks to all those who made recent contributions to our end-of-year campaign. 2017 has been a major year for our media strategy, with the launch of three podcasts and blogs: BE Marketplace, KBC Keys, Sustainable Missions, and Purpose & Profitability. We also published and distributed two new book titles: Serve with Love by Tom Mears and Diamond of Life by Mick Owens.
Our media assets exist to educate and inspire individuals, entrepreneurs, and ministry leaders to build kingdom businesses while advancing the gospel of the Lord Jesus Christ in the marketplace.
These media assets have featured best practices and transformational educational content, profile interviews of kingdom business success stories, as well as impact stories of how kingdom companies are impacting communities and nations. These media assets reach thousands of people each week with fresh, relevant, and transformational content while giving us a medium to extend our reach beyond training.
Working with our global partner network, we are also translating and distributing our published work around the globe in various languages, such as French, Spanish, Mandarin, etc. Your gift helps us to continue to invest in the tools and people to strengthen our media strategy and to enhance our global reach through various media assets.
Give a gift today and help us continue and expand this cost effective global strategy!
Click on the images below to listen to the latest podcast or any podcast that has been featured so far this year.
Give the gift of business today!
As a special thanks for your gift today, you will receive a free devotional e-book, 40-Day Coaching Guide by Patrice Tsague.
Is your business currently growing? If so, at what rate? Are you satisfied with the current growth rate? How did you project your growth rate for next year?
Growth is essential to building a sustainable business. If you are not growing, you are dying. Every entrepreneur desires to grow their business but not all are able to because of their inability to overcome the hindrances of growth.
In the upcoming E-Learning Forum, Patrice Tsague will share the seven growth hindrances and how to overcome them. One of the growth hindrances is: the poverty mentality – a mindset that settles with the status quo due to a lack of awareness of God's best or the courage to pursue it. Many entrepreneurs settle due to their past experiences – how they grew up, their circumstances, or their biblical worldview, and never realize God's best for their business. To overcome this, you must understand the truth of God's word as well as best business practices and have the courage to put it in action in your life and business. It is also important that you see yourself and business the way God sees you rather than through the eyes of culture and circumstances. What are the other six growth hindrances? We will discuss these and more at our next E-Learning Forum.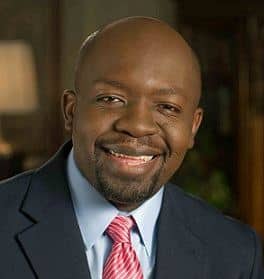 You do not want to miss this opportunity to connect with other E-Community members from around the world while learning how to overcome these growth hindrances. Let us make business stagnation history in 2018!
Date: Tuesday, December 12th, 2017
Time: 6:00am – 7:00am Pacific time
Speaker: Patrice Tsague
Topic: Hindrances to Growth
The forum is free to Diamond and Gold members of the E-Community, is discounted for Silver members, and is at the regular price for non-members. The event will also be recorded and available in the Resource Center for Diamond and Gold Members.
COST
Diamond and Gold members: Free
Silver members: $10
Non members: $25
The Challenge of Business and Marriage

Tawnya and Scott Landis have been a part of Nehemiah Project for many years. Lately, they have felt a strong leading to start an initiative called Marriage Architects.
They will be featured at our Christmas Open House at the Nehemiah Project office (5200 Meadows Rd., 2nd Floor, Lake Oswego) on December 14th and will be both live (4:00PM to 7:00PM) and on Facebook Live Stream at about 5:30PM Pacific time that evening.
Here, Scott tells us a little about what is on their minds and hearts.
Business owners and couples in business have quite a few demands on their time and energy. Marriage can at times go on the back burner and in some cases come after the business. While being married can be very rewarding, it does require work to keep the marriage happy and healthy. If not tended to, it can greatly affect intimacy, happiness and satisfaction. Couples in business face more challenges than the average couple due to the additional roles they play as business partners, employers, and executives in the company.
Some of the most common challenges we see that couples in business face are balancing roles/demands, carving out quality time, and creating deep connection and intimacy. Often business owners are exhausted after a long day and feel they do not have the energy nor the capacity to put into their marriage.
At Marriage Architects, our program walks couples in business through a five step process towards intimacy and fulfillment. We help our couples think about what their needs are, how to express them to their spouse, and how to meet them in their spouse. For couples in business and business owners, we have a specialized program tailored around the demands most business owners face.
Scott and Tawnya Landis, the founders of Marriage Architects, have been entrepreneurs since 2001 and married since 1999. They know first hand the challenges business owners face in their day-to-day life as well as in their marriages. They have been coaching couples since 2010.
If you are in the Portland area, join us for our Christmas Open House featuring Scott and Tawnya on Thursday, December 14th anytime between 4:00PM to 7:00PM or tune in to Facebook Live at about 5:30PM Pacific time.