Your Gift's Impact On Urban America
Special thanks to those of you who have already made your end of year contribution towards the gift of business campaign. Our focus this week is on how your gift impacts Urban America. Why does an international organization like us maintain a deliberate focus on Urban America? Does that distract from our international focus?
The Nehemiah Project International has offered its programs in over 22 countries around the world and currently maintains active programs in 15 of those countries, with a commitment to continue to expand internationally. As important as our international initiatives are, we believe that good charity begins at home. Therefore, we must maintain a strong commitment to the U.S. as we grow internationally, especially in our urban cities.
The Nehemiah Project started in Urban America. The first Biblical Entrepreneurship class was offered in Washington, D.C. in 1997 and many of the urban entrepreneurs that we served in the first 10 years became the major donors who provided the resources to grow the mission of Nehemiah. We can not forget where we came from and we can not ignore the growing plight of unemployment, drugs, and crime that continues to overwhelm the urban communities of America.
Join us in our commitment to ensure that every urban entrepreneur who needs a scholarship and additional support to access our programs to start or grow a kingdom business, is able to receive that. We never want money to hinder anyone willing to invest in themselves and committed to creating jobs for others.
This is why several years ago, we launched the Nehemiah Urban Initiative. It is an initiative that partners with urban leaders and entrepreneurs to ensure that Biblical Entrepreneurship is accessible for urban communities. We are currently working with several organizations in Central Florida including, but not limited to, Lift Orlando, Four 12, the Youth Empowerment Project, the Dream Center, Hope Church, and other urban organizations and leaders to build kingdom businesses in the urban communities. Our vision is to replicate this initiative in other communities throughout the U.S. and eventually the prisons. Your gift provides us with the resources to continue and expand these efforts.
Help us close the year strong by making an end-of-year gift towards our goal to raise $100K by December 31st. Your gift will enable us to inspire and equip others around the world to feed others by building kingdom businesses that creates sustainable jobs.
As a special thanks, you will receive a free devotional e-book, 40-Day Coaching Guide by Patrice Tsague.
Christmas and the Entrepreneur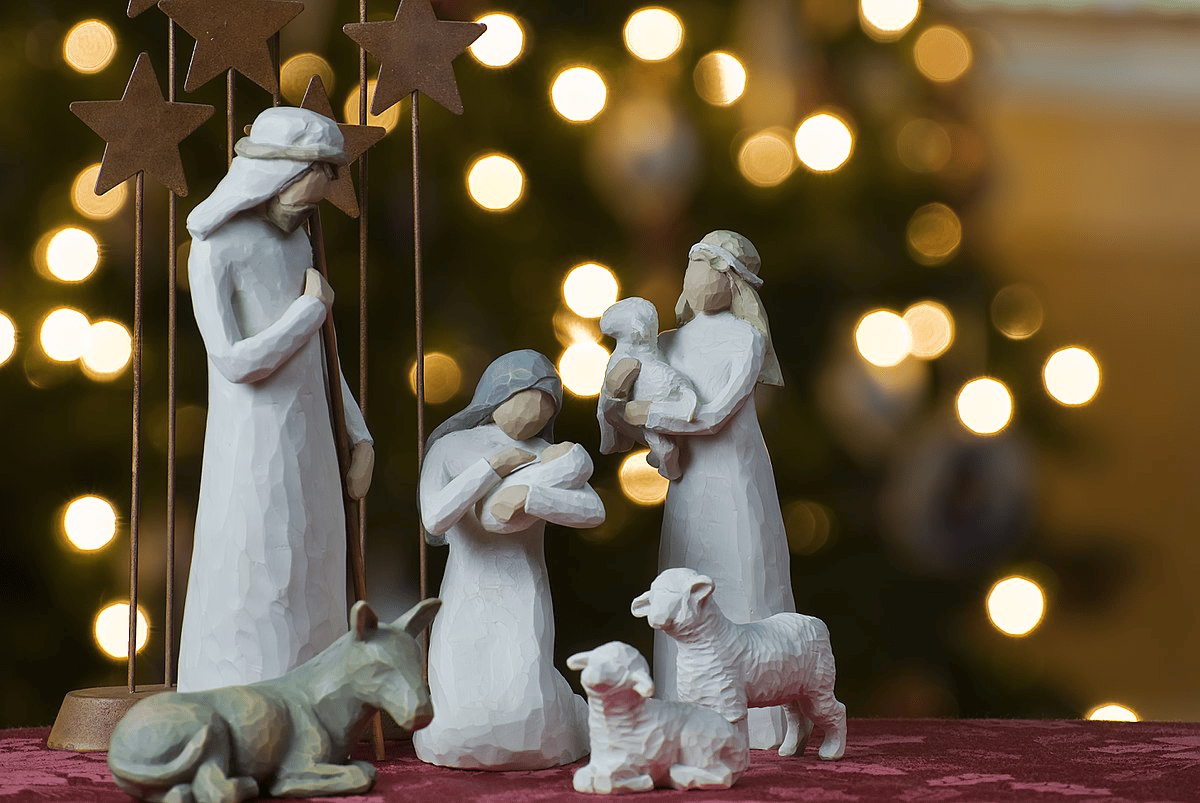 Tis' the season for joyous celebration! There are many holidays and celebrations this time of year. My family and I enjoy many traditions: one of them is volunteering for a Christmas Tree Farm that is a non-profit organization who supports widows in Ukraine by providing homes for them to live in. This season can also become very busy with holiday parties, children's holiday performances, gift-buying, and the list goes on.
As a business owner, we also have the additional "end-of-year" planning, closing sales to reach our goals, strategic planning for the new year, fulfilling customer requests, and not to mention everyone wanting time off for the holidays. During this busy season, it can often be taxing on our families when we are overwhelmed with work responsibilities.
What can we do this season to make the most of our time celebrating Christmas and other holidays with our family? (Click here to read the rest and find the answer)
Have you already taken Biblical Entrepreneurship I? Now is the time to take the next step. Find out how to organize and plan your business for success. Join Coach Scott Landis and Pastor Randall Sanford for BE Practices & Planning – Biblical Entrepreneurship II & III Cohort by clicking here.
Build a plan to start or grow your business by discovering what God's Word teaches us about business practices and planning for growth—His desire is for you to have faithful abundance. You will leave this cohort with practical knowledge on how to run a business and an implementable business plan to make it happen. You even have a chance to compete in a business plan competition!
With this model, the schedule is flexible. Much of the instruction is viewable online and then you meet with your fellow students in an online weekly cohort starting Wednesday, January 13th at 3:30PM Pacific Time.
E-Community discounts and payment plans are available and scholarships can be applied for.
Register now and move your business to the next level—God's way!
Win an Amazon Gift Card

Refer a friend to the E-Community for a chance to win a $25 Amazon Gift Card if they sign up by December 31st, 2017!
Our E-Community™ is a vibrant and engaging platform for you to continue to grow yourself and your kingdom business with us. It is a comprehensive and robust online membership platform, providing entrepreneurs with quality online biblically-integrated business training, group coaching, and opportunities to connect and network with other Biblical Entrepreneurs from around the world who share their values. It also allows members to connect with kingdom impact investors through our Global Kingdom Investors Network™. The E-Community™ is a safe, shared-value, high-impact network of investors and entrepreneurs who are providing innovative products and services, and are contributing to the transformation of communities and nations.
Learn more about the E-Community.
Therefore, if you can think of any family members, friends, or acquaintances that are BE alumni and would benefit from the E-Community™, do drop us a name list so that we can send them an invitation. Your name list should include their name and email address, and you can email it to us at membersupport@nehemiahproject.org.
The first 250 individuals who register and pay before Dec 31st will become Legacy members. Legacy members only pay our introductory membership rates with guaranteed no rate increase for at least 3 years for the same membership category. Legacy members will also receive exclusive monthly E-Community™ development updates.
As an act of appreciation for your participation in sharing and introducing our community to your referral, we will be running a raffle for the month of Dec 2017. If any of your referral registers for the E-Community by December 31st, 2017, your name will be included in a raffle draw to win a $25 Amazon Gift Card!
Here 's how the raffle works. The number of raffles you will receive with each friend that: Joins as a Silver member – 1 entry
Joins as a Gold members – 2 entries
Joins as a Diamond members – 3 entries
Your name will automatically be included in the raffle according to the total number of entries you receive from the response of your referral list. The raffle draw will be carried out on Jan 2, 2018 and we will announce the winner on Jan 3, 2018 via email. Wait no longer, click on the button below to email us your name list now!