A special E-Community Podcast for Women in Business!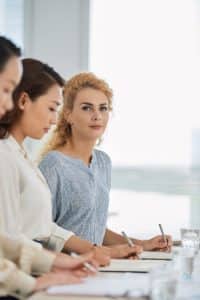 Are you interested in growing your business, while staying true to your values? Have you listened to our E-Community podcast which features informational and educational podcasts about Nehemiah's developments and values?
On this special E-Community Podcast episode, join Wendie Klem and Debra Schlaht as they discuss and explain the components of Women in Business, a business training and coaching course that is altered specifically for business women. Both Wendie and Debra are successful trainers for the program and have attained the skills that allow them to train entrepreneurs who create successful businesses that develop positive impacts on their family, community and the kingdom. Take advantage of this opportunity to hear Wendie and Debra speaking from the heart in this E-Community podcast for women in business now AND women who are looking for a meaningful new direction.
"And whatever you do, do it heartily, as to the Lord and not to men" – Colossians 3:23
#womeninbiz #bizcoaching #ecommunity