Why You Should Consider Being a Certified Kingdom Business Coach
If you are considering becoming a coach or if you are already coaching, the important question to ask is, does certification matter?
We take a firm stand that it absolutely makes a difference! Here's why: over the past decade, the coaching industry has grown into a multi-billion dollar industry. Certification is huge for personal development, executive development, leadership development, and quite frankly, the world. More than ever, people are interested in living more fully, with more purpose and with more joy. More corporations and organizations are interested in investing in their employees' efficiency, effectiveness, and leadership. Also, more individuals are becoming coaches to live out their own purpose as well as help others find and access their pathways towards being whom they want to be, living out their visions, and achieving their best. Now more than ever, having certification matters.
With a rise in the popularity of coaching, consumers now have endless choices when it comes to whom they hire as a coach. Having a certification absolutely makes you stand out as a professional and can also bring you more potential opportunities. Some studies also show that coaches with training see longer-lasting results with clients and are even more confident in the coaching work that they do.
Now that you have decided to get certified, what type of certification should you choose? How can you narrow down the kind of people you wish to work with?The answer lies in your personal values and principles. As Christians, we seek to make a transformational difference through the gospel of Christ. Choosing a certification that encompasses similar principles that you value will determine the clients that you will be working with in the future. Certified Kingdom Business Coaches go beyond making a living and impacting others. They strive to provide kingdom-class business support to clients who consider themselves marketplace missionaries. Their mission is to empower individuals to advance the kingdom of God in the marketplace. Whether you are an aspiring coach or if you have already begun coaching, choosing to get certified can be a big commitment financially and time-wise, but for the natural coaches who are born to make a difference in the world, this is your next best step.
Join us for an upcoming seminar to find out more about how our coaching certification can improve your coaching practice.
Sign up before October 17th and receive a free video on the Power of Coaching.
Here are details of the seminar:
Date: Friday, Oct 19, 2018
Time: 7:00 am to 8:00 am (Pacific time)
Format: Online Webinar
CLICK HERE to register for the KBC Coaching Seminar.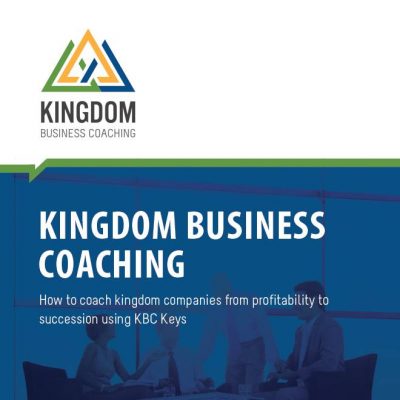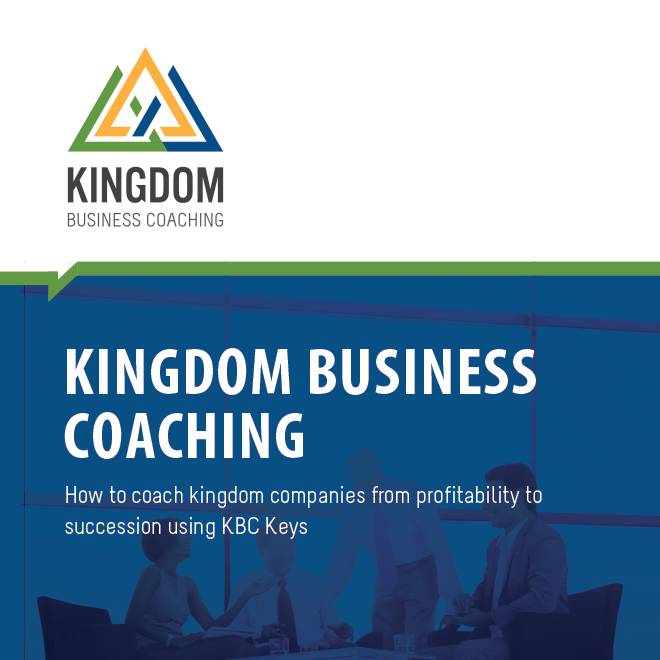 If you are ready to join the upcoming Online Coaching Certification from November 15, 2018 – March 21, 2019, CLICK HERE to register today.
B.O.O.S.T.® Camp for Entrepreneurs & Business Leaders [Basic Edition]
Most people underestimate the power of their online presence. The B.O.O.S.T.® Camp for Entrepreneurs & Business Leaders [BASIC edition] is a highly interactive, hands-on workshop that will equip you with simple, specific, actionable steps and strategies to:
Build Your Brand; the 1st and most critical step before you can
Optimize Relationships,
Obtain More Leads,
Secure Thought Leadership Space, and
Tap into New Markets using LinkedIn.
This is NOT a do it yourself course, but a six (6) hours* of live, web-based instructional delivery is reinforced through hands-on assignments and ongoing implementation support, group coaching, and accountability to ensure your success.
* LIVE sessions are delivered weekly in four (4), 90-minute segments.
A few of the topics we'll cover during our 4 weeks together include …
Why LinkedIn is the most powerful professional/business relationship building platform currently in the marketplace
The significance of being A.L.I.V.E.® on LinkedIn
How to B.O.O.S.T.® your presence & get noticed among the 600+ million LinkedIn profiles
Using your contact info to drive interactions, website traffic, & inbound inquiries
Developing a world-class profile that highlights your expertise and attracts your ideal audience
Giving & receiving Recommendations
Identifying, joining, & engaging in relevant Groups and more!
The instructor for this camp will be Kelly Leonard from Taylor-Leonard Corporation
As an author, keynote, award-winning TV show host, and former Fortune 100 Executive, Kelly Leonard understands the importance of establishing a strong professional brand to support business success. Now, she wants to help you leverage her passion and expertise on how to look, how to connect, and where to get opportunities using LinkedIn. Prior to becoming CEO of Taylor-Leonard Corporation (T-LC), Kelly held leadership positions with GE Capital, Kaiser Permanente, and PriceWaterhouseCoopers.
Currently, she oversees Kelly Leonard Consulting, a division of T-LC that provides training, consulting, and business development support to individuals and organizations.
Here are some of Kelly's proudest acheivements:
Trademarked B.O.O.S.T.®methodology for social media/LinkedIn training and publications
Within the 1st 24 months of her company implementing B.O.O.S.T.® methodology, T-LC generated $500,000+ in new consulting revenue in their core competency (CRM)
Trained 7,000+ business professionals using B.O.O.S.T.® methodology
Launched award-winning Small Business Network in collaboration with Montgomery Community Television, M&T Bank, US SBA-District Office, and local Chambers. Monthly programming gathers ~75 business leaders to network, collaborate and spur economic development.
Leads a regional team of instructors and coaches for Nehemiah Project; a global, non-profit that provides entrepreneurs with comprehensive, mini MBA training, coaching, and access to capital
LIVE sessions are delivered every Tuesday on:
Oct 09, 12:00 pm to 1:30 pm, EST
Oct 16, 12:00 pm to 1:30 pm, EST
Oct 23, 12:00 pm to 1:30 pm, EST
Oct 30, 12:00 pm to 1:30 pm, EST
International Business Plan Competition @ Nehemiah Week 2018

It is said that competition is a critical driver for performance and innovation. It encourages new ideas to flourish and transforms the marketplace. Given that the social and economic problems facing our world today are increasingly complex, we need a generation of entrepreneurs who dare to build innovative, long-term solutions that can produce a positive social impact and financial prosperity.
This is the main reason why we come together year after year for the International Business Plan Competition during Nehemiah Week, so that aspiring kingdom entrepreneurs around the world are aware they have this opportunity to make a lasting kingdom impact in their communities. What sets this competition apart from the rest is that it not only gives them a window to showcase their innovative product or service models but it provides a supportive environment to enable their ideas to reach the marketplace and impact their communities.
Each year, prior to Nehemiah Week we receive applications from aspiring entrepreneurs all around the world, wishing to pitch their business ideas before a panel of judges in a trial-by-fire opportunity that could launch their dreams into reality. This year we received six very diverse business ideas from six different countries. All six contestants nailed their pitches with so much precision and confidence, they left the judges and audiences in awe of their perseverance to turn their business ideas into a reality. Hearing each one of these ideas gave us hope that even in the midst of severe hardships, there are kingdom entrepreneurs out there striving to transform their nations and the world through their God-given gifts and talents.
The judges had a tough time deciding on a winner for the competition, each contestant had presented their best pitch, and each had an innovative and unique business plan, but there could only be one winner. It was a waiting game for all, as the announcement was only to be made the next day at the celebration banquet. Towards the end of the night, Debra Schlaht, Director of International Programs took the stage to make the announcement. The entire hall erupted into cheers and applause as Andrii Solodovnyk from Ukraine emerged as the winner of the 2018 International Business Plan competition. The runner-up position went to Frank Kitonga of Kenya and the second runner-up went to Mike Cross from the U.S.A.
CLICK HERE to read all about the six contestants, their vision and their business plan pitches that were presented at this year's competition. Each of these contestants qualified for the International Business Plan after completing the Biblical Entrepreneurship Biblical Entrepreneurship I, II, III and was selected as a winner in their local national level business plan competitions. You could be the next entrepreneur pitching your business plans at next year's competition. Find out more about our Biblical Entrepreneurship program by writing in to training-support@nehemiahproject.org.
Next year's International Business Plan Competition will be taking place at Nehemiah Week 2019 in Washington D.C. Registrations are now open at a special rate of only $750. Join us next year to witness fresh business pitches from aspiring entrepreneurs around the world – we can't wait!