As our world has begun to rely more and more on digital connections than in-person interactions, it is time for you to learn how you can market effectively in today's digital age. Join us for our upcoming E-Community Global Forum to learn how you can build an online presence that is founded on your company's values.
Sign Up for our E-Community Global Forum on Digital Marketing
To help you achieve your goal to market effectively in the digital age, we have brought together a group of intelligent and experienced entrepreneurs that specialize in either marketing or technology. These entrepreneurs include Linda Parker, Kenjie Kirimi, Nehemie Lumande, and Yamil Rosales. The panelists will also be accompanied by Patrice Tsague, our Chief Servant Officer.
These individuals were carefully selected to tackle this specific topic as we believe they have what it takes to help you market your business digitally without compromising your Godly values. Join us on 26 October 2021, 7:00 AM – 9:00 AM PDT, online for only $25. To learn more about the panelist and register for this transformational forum, click the button below.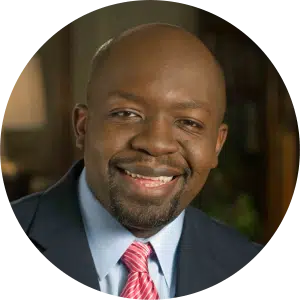 PATRICE TSAGUE is a Christian business trainer, entrepreneur, international speaker, preacher, author, and business coach. Patrice specializes in helping families incorporate their faith into their business practices, ensuring that their businesses are able to exist beyond the third generation. Patrice is the co-founder and Chief Servant Officer of both Nehemiah Project International Ministries and PG & Associates, LLC, which he founded with his wife and best friend, Gina Tsague. Patrice is also the co-founder of Nehemiah Enterprise Coaching as well as Kingdom Business Coaching International. Patrice has trained and coached over 15,000 individuals on how to start or expand their businesses using business training and coaching principles found in the Bible. Patrice is the author of several books and training curriculums. He also publishes a weekly e-devotional and podcast for entrepreneurs and business executives that are released to over 4,000 individuals globally. He also serves on the board of several organizations. Patrice and his wife, Gina, have two beautiful children, Gabrielle and Danielle Tsague. The Tsague family resides in Vancouver, Washington.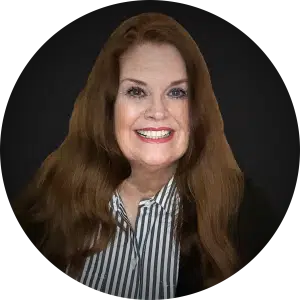 LINDA PARKER has been writing professionally since the 1980s. With clients in finance, sports, technology, change enablement, resorts, and nonprofit global initiatives, Linda helps organizations communicate their stories in meaningful ways to the people they most want to reach. A writer, brand builder, social media specialist, and messaging and marketing strategist, Linda has more than thirty years of deep-in-the-trenches experience.
In 2009, she co-founded Glinda Creative, a virtual agency that specializes in branding strategies, graphic design, logos, advertising, copywriting, messaging, and website design. Supported by a talented team, Linda helps empower brands with the Heart, Wisdom, and Courage they need for results-driven marketing success. She is a member of the Golf Writers Association of America, the Authors Guild, and is an honors graduate of the University of Kentucky.
KENJIE KIRIMI is a digital enabler based out of Nairobi, Kenya. He has a passion for building online communities. He's the co-founder of Bawa Connect whose mission is to sanitize the digital space with wholesome content. Kenjie has a Bachelor's in Finance and has gained experience as a corporate credit banker at Barclays Bank and later an operations manager at Karen Village.
In 2019, came the birth of Bawa Connect – an integrated digital service provider that was co-founded by Kenjie and his wife. Bawa has grown to a team of 5 employees, serving mission-led organizations across the globe. Kenjie's desire is to see an online space transformed by kingdom culture.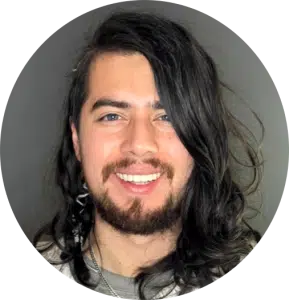 YAMIL ROSALES is a musician, administrator, speaker, and CEO for Sound City College, the most important art/music/technology school in his city, and Uhuru MKT, a digital strategy and audiovisual production agency born in the midst of the pandemic. He started his career at G Martell College of Music, where he earned a bachelor's degree in Guitar and Composition, and then moving to a Master's Certificate at Berklee College of Music.
BE program graduated and winner of the 2019 International Business Plan Competition, this was his first approach to how to do a successful business, with a God-based purpose. Since he arrived to Nehemiah Project he understood that his personal mission was to ¨create the future,¨ this philosophy pushed his projects to be people-oriented, focused on the personal and professional development of their collaborators. Since the pandemic started Grupo Rose created 55% more jobs and prepared the infrastructure, not just to survive the crisis, but to grow and prosper.
With participation in 3 new projects (local and national), new partners in the US, the release of his music project as Yam W. (Wolf) Phoenix, and his new studies in Business Administration at University del Valle de México, 2022 seems like the year Yam and his team are going to keep Creating the Future for Everyone.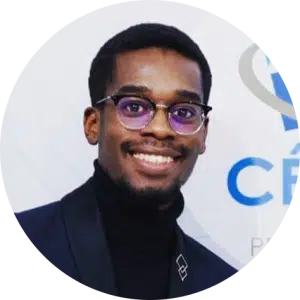 NEHEMIE LUMANDE was born in Kinshasa in 1998, he arrived in France when he was 5 years old. Having grown up in a Christian family, it was very quickly that he adopted the values of the kingdom and the sense of service. In order to help his parents' ministry and to be useful to the Church, he learned to serve in the media department when he was 12 years old.
It is through this service that he allows his creativity to be expressed and that he discovered a passion for the audiovisual industry.
The latter will direct him to studies in a film and television school in Paris, where he obtained his diploma in higher studies of audiovisual production, with the aim of becoming a TV director. In 2019, he joined France's leading news channel BFM TV, making his desire to work on television a reality. It is alongside the social media marketing teams of the channel that he forges his expertise in the digital field.
After obtaining the Biblical Entrepreneur certificate in July 2019, he created his business 3 months later, at 21. Nowadays, his communication agency supports a dozen companies in their development strategy on social networks. Daily, his team federates up to 105,240 subscribers around the world.