The Legacy of Entrepreneurship in Urban Cities
Entrepreneurship is not foreign in the African American Heritage: from Madame CJ Walker, founder of the Madam CJ Walker Company and the first American woman self-made millionaire, to Reginald Lewis, founder of Beatrice Corporation, the first African-American billionaire. The Nehemiah Project Biblical Entrepreneurship Program also began in the African American Community of Washington, DC. Below are two examples of modern day urban job creators, BE and YBE alums, who will be honored at the 2nd Annual Urban Initiative Impact Reception in Orlando Florida on March 14th. To join us and encourage this urban movement register here: https://nehemiahecommunity.com/event/ui-orlando/.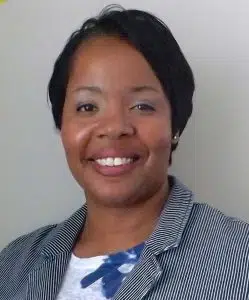 Stephanie Morish is the co-founder and managing partner of DSE Associates – Healthcare Case Management Solutions L.L.C., a firm dedicated to the development and enhancement of health care case management programs nationally. Moved by a poor experience and costly outcome at a west coast hospital, Stephanie decided to form DSE Associates in 2008. However, she did not see how her dream of business ownership would come to fruition until she learned about Nehemiah's Biblical Entrepreneurship Program (BE) during a Sunday worship service. That same day, Stephanie immediately enrolled herself and business partner Donna McLean in the program that was sponsored by Destiny Metropolitan Worship Church in Atlanta, Georgia, completing BE I, II and III. Although Stephanie's business plan did not win first place, she pressed on to launch her company. Today, DSE Associates is a thriving healthcare consulting firm, with several clients throughout the East Coast.
DSE Associates design practical, measurable, compliant and financially sustainable case management services that contribute to the financial health of hospitals and the communities they serve.  Their goal is to assist healthcare organizations in achieving quality patient care outcomes, regulatory compliance and insurance guidelines and positive results through the development of effective case management models, customized to partner with all stakeholders bridging relationships with purpose.  Stephanie's business success has enabled her to make generous annual contributions to the Nehemiah Project to provide scholarships to ensure that others get the opportunity to take Biblical Entrepreneurship, especially urban entrepreneurs.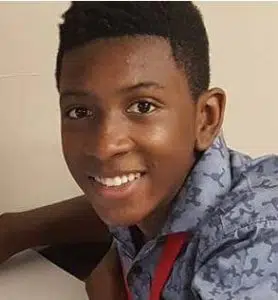 Jonathan Wiggins is 15-year-old founder of The Classic Man, a bow tie manufacturing company that produces and sells a line of high-end bow ties and ties. Jonathan was inspired by his mother to learn how to sew. He later received a scholarship to attend the Young Biblical Entrepreneurship camp operated by Four12, a ministry of First Presbyterian Church of Orlando.
While participating in the Young Biblical Entrepreneurship summer camp, he learned how to turn his sewing skills into a money making business opportunity, which led to the founding of The Classic Man. Jonathan won first place in the business plan competition and received a $500 cash prize to invest in his business. Jonathan showcased his products during the 2016 Nehemiah Week conference and completely sold out. His products are now in demand throughout the United States and around the world. Jonathan and his mother share a retail store in Village Square: a retail office building in Orlando, Florida operated by Hope Church.
Join us with Tom Sittema, CEO of CNL Corporation as we celebrate Stephanie and Jonathan while raising support to produce more urban job creators throughout the United States.
March 14th | 6.30 PM – 8.30 PM, Winter Park Community Center – Oak,
721 West New England Ave., Winter Park, FL, 32789
Free event. RSVP required by March 7th. To register, please visit
https://nehemiahecommunity.com/event/ui-orlando/
Don't Miss the Next E-Learning Forum
Did you know that one of the benefits of the E-Community is access to quality resources to grow and strengthen your business? One such resource is the live E-Learning Forum! Don't miss the next forum where we will discuss 4 Common Pricing Mistakes That Eat Your Profit, featuring, Robert Fukui. Robert is an award winning marketing professional with 20+ years in marketing and sales with Fortune 500 companies, such as Coca-Cola, Novartis Pharmaceutical and Bristol-Myers Squibb, who's now helping Purpose-Led businesses thrive in any market condition and competitive landscape. Robert is also a BE alumni, BE certified teacher, Nehemiah board member, and donor.
 SAVE-THE-DATE
Date: March 14th, 2017
Time: 6am – 7am Pacific time
Speaker: Robert Fukui
Topic: 4 Common Pricing Mistakes That Eat Your Profits
The forum is free for Diamond and Gold members and at a discounted price of $10 for Silver members. Click here to register!
Join the E-Community for free if you're a BE alumni and for as little as $25 per month for non-BE alumni. For more information about the E-Learning Forum, please contact our Director of Operations, Randall Stanford, randy@nehemiahproject.org. Click here to join the E-Community!
Important Save-the-Date Events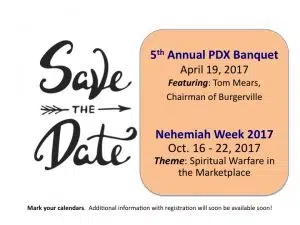 Taking time to celebrate entrepreneurship success, raising support for Biblical Entrepreneurship training, and highlighting the impact of Biblical Entrepreneurship around the world is something we look forward to each year. As we look ahead, we encourage you to mark your calendars for our upcoming events.