Looking to enhance your current business coaching practice or become a business coach? Looking for a proven method of building a business coaching practice using biblical principles?
Considering enrolling in our 12-month Coaching Certification program but unsure if it is right for you?
Join us at the upcoming KBC Coaching Experience where you will learn the keys to launching a profitable business coaching practice using biblical principles as well as get a thorough overview of the KBC Coaching Certification program. In just three hours, you will:
Improve your coaching practice using the three KBC Keys
Enhance your coaching technique using the Science of Coaching
Improve your coaching skills through a case study
Enroll now and save with the Early Bird Rate. Space is limited.
Date: Thursday, Nov 1, 2018
Time: 6:00 am to 9:00 am (Pacific time)
Format: Online Webinar
Topic: Keys to Launching a Profitable Kingdom Coaching Business
Instructor: Patrice Tsague
Early Bird Rate: $249 (Regular Price: $299) if you register by October 29, 2018.
CLICK HERE to register.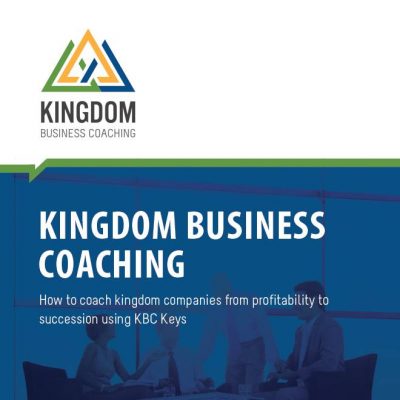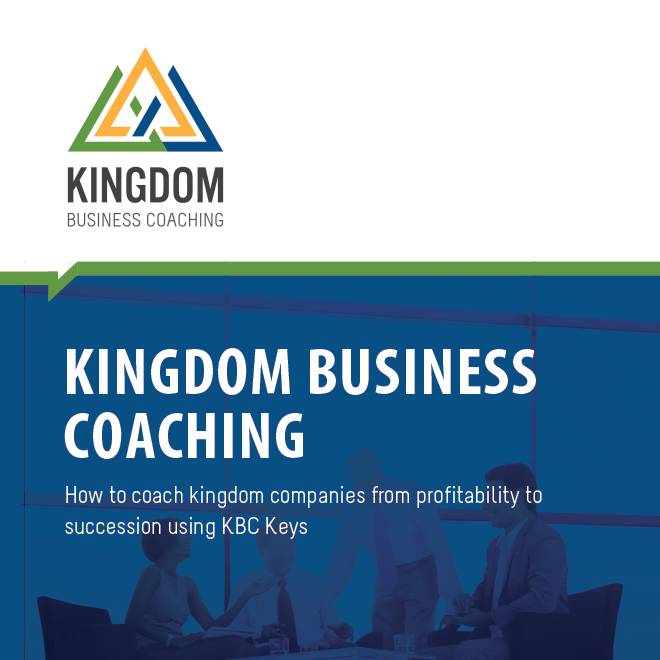 If you are ready to join the upcoming Online Coaching Certification from November 15, 2018 – March 21, 2019, CLICK HERE to register today.
Give the Gift of Business: Impact Through Giving

We're officially at the tail end of 2018. It is also that time of the year when we decide where we will direct our year-end gifts. We strongly encourage all Biblical Entrepreneurs to be generous, but most importantly we encourage you to do it responsibly. We encourage you to be wise givers. There are so many choices out there to decide from, so many causes that may be pulling on your heartstrings-from education, poverty, economic empowerment, reducing hunger, evangelism, discipleship, to international development initiatives. You maybe be wondering among all these great causes, how do I determine where and how to give? How do I ensure that my gift has the greatest impact? Consider making a simple choice with maximum impact, but most of all consider giving where it is most needed. Here are some guidelines to help you make your choice this season:
Firstly, why do we give?
We give because God compels us as a way to partner with Him to make a difference in the lives of others.
We give as an expression of our love for God and others.
We give as an act of worship for it is our Savior who first gave Himself to us.
We give as an act of thanksgiving, out of gratitude for what we have received.
We give so we would not be victims of the same struggles because we live in an interconnected world.
We give as an act of faith. We believe that as we sow in the lives of others, we will reap in our own lives.
Secondly, where should we give?
Give where the Lord compels you to give.
Give to those places that you are passionate about or you have a burden for.
Give where you believe your gift will make the most impact.
Give where you believe your gift will be well stewarded.
Thirdly, how do we give?
Make sure you tithe.
Pray about how much to give above the tithe.
Consider a sacrificial gift.
Consider gifts of assets – they may yield greater tax advantages.
Talk to your financial advisor, CPA or business coach to ensure that your giving maximizes your tax position without compromising your strategy or financial stability.
Give before December 31st.
Whatever you give and how ever you choose to give, remember that your gift should be motivated by love and you should give to others as you would unto the Lord. It is not how much you give, it is how you give that matters. For the next several weeks, we will be providing more tips on how to ensure that your gift has the most impact this year. We will also give you an opportunity to contribute towards our initiatives that will enable us to continue building kingdom business globally and transform the marketplace with the Gospel of the Lord Jesus Christ one entrepreneur at a time.
CLICK HERE to read about our services and impact and how we have trained and supported over 15,000 entrepreneurs in over 22 countries around the world.
When it comes to the command to love your neighbor as yourself, how are you doing?
The trouble with this question is that most people are loving their neighbor as they love themselves. It just comes naturally. We treat people how we've been treated and how we treat ourselves. We also think the same negative thoughts about others the same way we think negatively about ourselves. This is why Jesus questions our lack of self-love when He asks, "Why do you look at the speck in your brother's eye, but fail to notice the beam in your own eye?" (Matthew 7:3).
The truth is, it takes work and intention to really love yourself. Unfortunately, most people have not put a lot of work into learning to love themselves. And for everyone, the process of healing and becoming whole is a lifelong process. We recommend that you become a lifelong learner. Attending workshops, seminars, and trainings that help you learn about yourself and become your best self is a habit that many high performing entrepreneurs and business people incorporate into their lives.
How long has it been since you attended a self-discovery or self-improvement workshop? How satisfied are you with the results you have achieved in life, relationships, and love in 2018? Are you ready to look for newer possibilities in the year 2019 and set some goals, intentions, and affirmations to really take things to the next level?
Our friends at Marriage Architects are offering an online workshop called "Love & Fulfillment." This is for individuals who need a boost of clarity and direction for creating fulfillment and love in their lives. Attending this workshop will also help you walk away with a renewed clarity about who you are and your purpose on this planet.
Details of the workshop is as below:
Date: Thursday, October 25th, 2018
Time: 8:00pm – 9:00pm (Pacific Time)
Coach: Scott Landis
Topic: Love and Fullfillment
Cost: $80
Scott Landis is an entrepreneur and has led several businesses in real estate investing, marketing, coffee retail, financial services and insurance. Together with his wife, Tawnya, they launched Marriage Architects and have touched the lives of over 150 couples. He also helped launch Kingdom Business Coaching International and is now the partner of Kingdom Business Coaching. As a relationship and business coach, his expertise is suited best to individuals seeking clarity on what they want out of their businesses, relationships and life.