MEMBERSHIP HAS ITS BENEFITS – JOIN NOW AND SAVE ON FUTURE PURCHASES
The E-Community is a comprehensive robust online membership platform for Biblical Entrepreneurs and marketplace leaders that connects entrepreneurs to resources and investors to kingdom impact opportunities.
When you think of the E-Community; which features and benefits of the new platform are you most looking forward to?
The community
The savings
The education
The coaching
The commerce
The investment
In the coming months we will highlight each feature with key benefits.  One feature that most people are looking forward to is the savings.  Yes, members of the E-Community save 10% – 30% on their purchase of classes, conferences and, books.
Join now and begin saving today.
If you enroll for the Biblical Entrepreneurship III class you save:
10% or $99 as a Silver member
20% or $198 as a Gold member
30% or $299 as a Diamond member
1/06/17 – 03/17/17   Online Webinar
 
If you register for Nehemiah Week 2017 before November 30th, taking full advantage of our special offer rate of $720, you save:
10% or $72 as a Silver member
20% or $144 as a Gold member
30% or $216 as a Diamond member
The good news is if you've taken at least BE I you are eligible for a free Silver membership.  BE a good steward! Join today and register for your next class or for Nehemiah Week 2017 to begin saving while equipping yourself to grow your kingdom business. Join now for free and begin saving.
TURNING THE WORLD UPSIDE DOWN, OR IS IT RIGHT SIDE UP?
Thursday November 10th at 11:03 AM (PST), Kingdom Business Coaching is excited to offer a free "Keys to Kingdom Business" webinar with Scott Landis.
We believe that the keys to righting the world through Kingdom businesses are:
Relationship

Values

Growth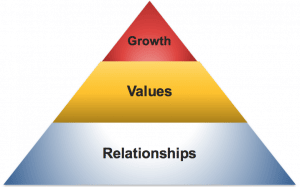 Want to be part of the revolution? Now is the time to get onboard. It is not politics or governments that changes things, it is people like you and I.
Join us and find out how to start a revolution with your business.  To register for this webinar click here.