2017 BE International Business Plan Competition: Presenters Announced
This year, we have six countries presenting their plans at the 2017 BE International Business Plan Competition: Haiti, Madagascar, Malaysia, Mexico, Ukraine, and the United States. The six entrepreneurs have completed BE I, II, and III and were selected in local competitions to represent their country programs as the best Kingdom Business plans from their 2017 classes. The competition will be held on October 20th, at Rosen Shingle Creek Hotel in Orlando, FL as part of the 2017 Nehemiah Week conference. The presenters will not only showcase their business to an international audience, but will also compete for prize money worth up to $5,000 for the first place winner. Madagascar has won the competition two years in a row and if they win again this year, they will keep the trophy permanently. The winner will also take home the trophy and be invited to 2018 as the competition's keynote speaker. The 2016 IBPC winner, Mbolatiana Ralidera, of O! Caille, will be this year's Keynote Speaker.
HAITI
Name: Rosella St. Vil
Company: Zazouty Ice Cream
Rosella is married, a housewife and has 2 kids. Rosella has a background in Administrative and Financial Management. She has studied English and Spanish. Her business idea centers around providing children and families a safe place to gather, providing breakfast items and other snack foods. Zazouty Ice Cream gives meaning to living together, family life, guidance to youth, and a relaxing place for children.
MADAGASCAR
Name: Andry and Tahiana Rakotonanahary Company: Kingdom Business United
This husband and wife team are the founders of Kingdom Business United, which is composed of the Madagascar Christian Chamber of Commerce and Industry, and the Kingdom Center for Leadership and Business Development. They believe that supporting Kingdom Business leaders is a key solution to Africa's challenges. They have two children. They started attending the BE program in 2012 and completed the BE III course in 2014.
MALAYSIA
Name: Swens Wong
Business: Swens Homemade Cake
Swens knows that his craftsmanship is a special gift from God. He started taking orders from his flat in Sungai Pinang in 2008. Swens Homemade Cake is famous for their 3D designs and creative 2D cartoon cake designs that are very well-received by customers for all occasions, such as birthdays, festive seasons, weddings, company anniversaries, and more. Swens is married to Suat Huen and they have 3 children.
MEXICO
Name: Penelope Bravo Cano
Business: Armageddon Advertising Agency
Penelope is the founder of Armageddon Advertising Agency, Director of Nehemiah Project Mexico, and the single mother of a teenager. As a lifelong enterprise, the mission of Armageddon Advertising is to improve the client/provider interaction in advertising services, as well as the performance conditions of each one.
UKRAINE
Name: Oleksandr Tsybulskyi
Business: Topilche Tennis Complex
His business idea is closely tied with his love and passion towards tennis. The goal is to develop and promote tennis in regions of Ukraine and to help children to change their lifestyle, laying a good foundation for their future. Oleksandr is married and has 3 children.
UNITED STATES
Name: Michael Harrison
Business: Michael's Bistro
Michael's story is one of finding God and passion for food while working in food production in an institutional setting. Now, taking the lessons learned in managing staff and providing meal services, he is opening Michael's Bistro Fair Trade that specializes in coffee and teas, handcrafted healthy pastries, including gluten free and diabetic products, and handcrafted pastries using local and organic ingredients. Michael has 2 children.
Be a Nehemiah Certified Teacher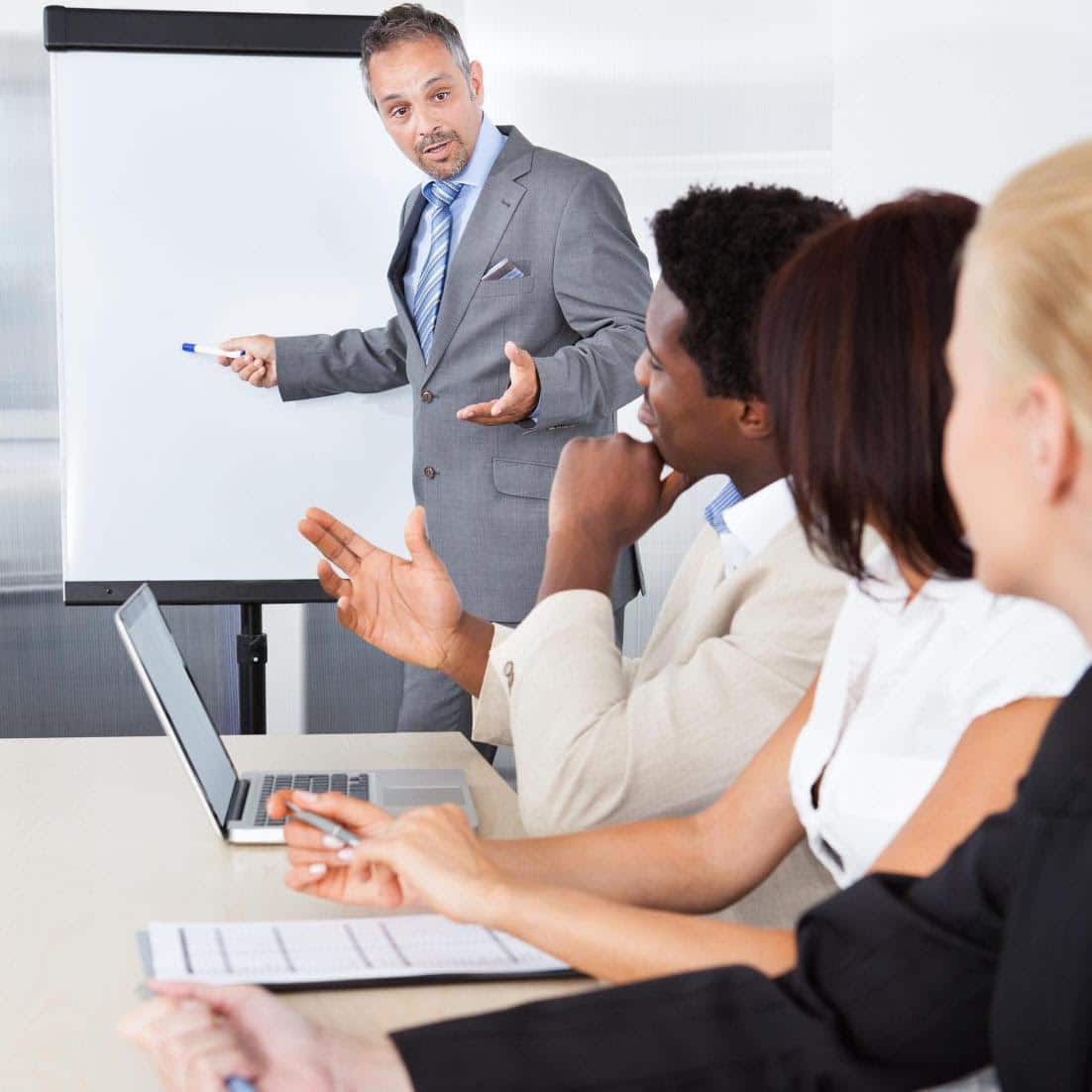 I remember the day when I felt the Holy Spirit speaking to my heart about being in ministry. I felt both the excitement and nervousness that came with a vision and the unknown. I was a young teenager at the time with big dreams to change the world for Jesus. Now about 24 years later, I am realizing how this calling has been unfolding in many ways and it has not looked at all like I pictured years ago.
I have a desire to empower and equip leaders to walk and live out their fullest potential and biggest dreams. One way the Lord has allowed me to do this, is through teaching Biblical Entrepreneurship. Teaching BE and training others to teach BE has been an incredible life-changing opportunity. I have the privilege of becoming more of what I teach because I allow the truth of BE and what we teach, to transform my life from the inside out. I have a long way to go, I face many challenges and obstacles, yet I see the blessing that comes when others begin having their lives changed for better. Walking with someone as they begin to think in alignment with God's Word and truth about who HE says we are and what He says about our circumstances is truly life-changing.
The even greater blessing is that I have the opportunity to teach BE in a way that will connect with people's hearts; in a way that allows the truth of Biblical Entrepreneurship to impact their whole life, not only part of it. It is both humbling and rewarding to be used by God to share His truth with others and to witness their transformation, to experience with them the joy that comes when someone has a kingdom ah-ha moment, and to partner with them through the tears of hope and joy that come when a BE instructor or coach is willing to stand in the gap believing God with them for their breakthrough. It is powerful.
I invite you to prayerfully consider if teaching Biblical Entrepreneurship, or our other courses, is the next best God-appointed opportunity for you. I will be honest, the journey is not easy, it is quite difficult, but it is incredibly rewarding. It takes hard work, dedication, strategy, community, and a strong passion for God's kingdom to be at work in and through our lives. After you have prayed, and possibly even fasted, about this opportunity, please connect with me. We have our Teacher Certification course coming soon on October 11-13, 2017. I would be honored to have you join us for our Teacher Certification and Nehemiah Week 2017. It will be a life-empowering experience!
Meet the Authors at Nehemiah Week 2017
Join us at Nehemiah Week 2017 for book signing opportunities and the chance to connect with these amazing breadth of authors from whom you can glean from.
Diamond of Life
Using the analogy of baseball, Mick Owens takes us through a personal and educational journey from discovering our life's purpose and power; to assessing our physical, mental, and spiritual readiness; to considering the various roles we play in our family, church, and community; and finally to achieving our professional, financial and material goals.
Mick Owens has been heavily involved in risk management, estate planning, and cash flow planning for both individual and corporate clients.
Serve with Love
From a humble creamery to an iconic restaurant chain in the Pacific Northwest, discover the critical decisions Burgerville's team took to build this mission-led business and laugh through several catastrophic mistakes to avoid.
Tom Mears, the current Chairman of the Holland Inc. and Burgerville U.S.A., went from opening the first Burgerville in Portland, Oregon, to becoming the CEO
Identity and Destiny – 7 Steps to a Purpose-filled Life: Discover the Power of Purpose
With this workbook's unique resources and user-friendly, practical approach, you will discover God's plan and have the tools to laser focus your future on the destiny you were created to fulfill.
Tom & Pam Wolf are business success coaches, sought-after speakers, and widely acclaimed authors, who both founded and built multiple companies.
B.O.O.S.T – Launch Your Business Success Using LinkedIn
This book provides quick, actionable strategies such as, how to develop a strong profile headline and how to showcase your experience in order to make a powerful first lasting impression that stands out among LinkedIn's 450+ million users.
Kelly Leonard is the CEO of Taylor-Leonard Corporation (T-LC), a training, coaching, and business development consultancy.
Eat Well
Be creative, have fun, and eat well, with amazing recipes of healthy, raw food preparation using essential oils. Discover your taste buds in a new way and discover the change in how you feel through living plant food.
Dr. Gail Davis is a health and wellness expert, an entrepreneur, author, founder and president of Healthy Life Begins.
Journey to Purpose – A Teen's Guide to Help Identify, Activate & Walk In Purpose
Discover wisdom and a practical roadmap for achieving purpose from a real-world perspective, challenging you to look inside yourself for habits which may be holding you back, and give insight on key areas of focus to create your ideal life.
Nathan Shaw Jr. is the founder of Youth Empowerment Project (YEP), a community based non-profit organization that looks to expose, equip, and empower youth and young adults towards success.
Victorious
Even as God has given us His divine nature, this book takes us through the principles and truths to lead us from a position of defeat, to a joyous, successful, and fulfilled life, free from the enemy of this world, and into a deeper connection to God.
Barry Tallis is a speaker, author, health wellness coach and business consultant.
Nothing But a Jar of Oil
This book offers guidelines to utilise what God has already given us to be victorious over our finances. These principles that transcend time, culture, and race, show us how to live within our means and expand the Kingdom of God no matter our income level.
Patrice Tsague is a Christian business trainer, entrepreneur, international speaker, preacher, author, and business coach.
Wait no longer. Sign up to join us at Nehemiah Week in Orlando, Florida this October.