Haiti Wins the International Business Plan Competition
On Friday evening, we held our International Business Plan Competition with 6 countries competing for the trophy. This is the first time Haiti has managed to bring a competitor and who knew that Haiti would be taking the trophy home on their first time competing. As Debra Schlaht announced Rosela St. Vil as our 2017 International Business Plan Competition Winner, shouts of joy rang throughout the banquet hall and there was an uproar of cheering. As Rosela walked up towards the stage to claim her trophy, there were tears of joy all across the room because the journey to that stage has not been easy.
Rosela is a wife, mother, and committed servant of the Lord Jesus Christ. Her background is in business and finance. She uses her gifts and talents in the church by supporting conferences and providing counseling to strengthen families. God gave her this idea for the Zazouty Ice Cream business and when she learned of BE, she jumped at the chance to learn more about how to make her vision a reality.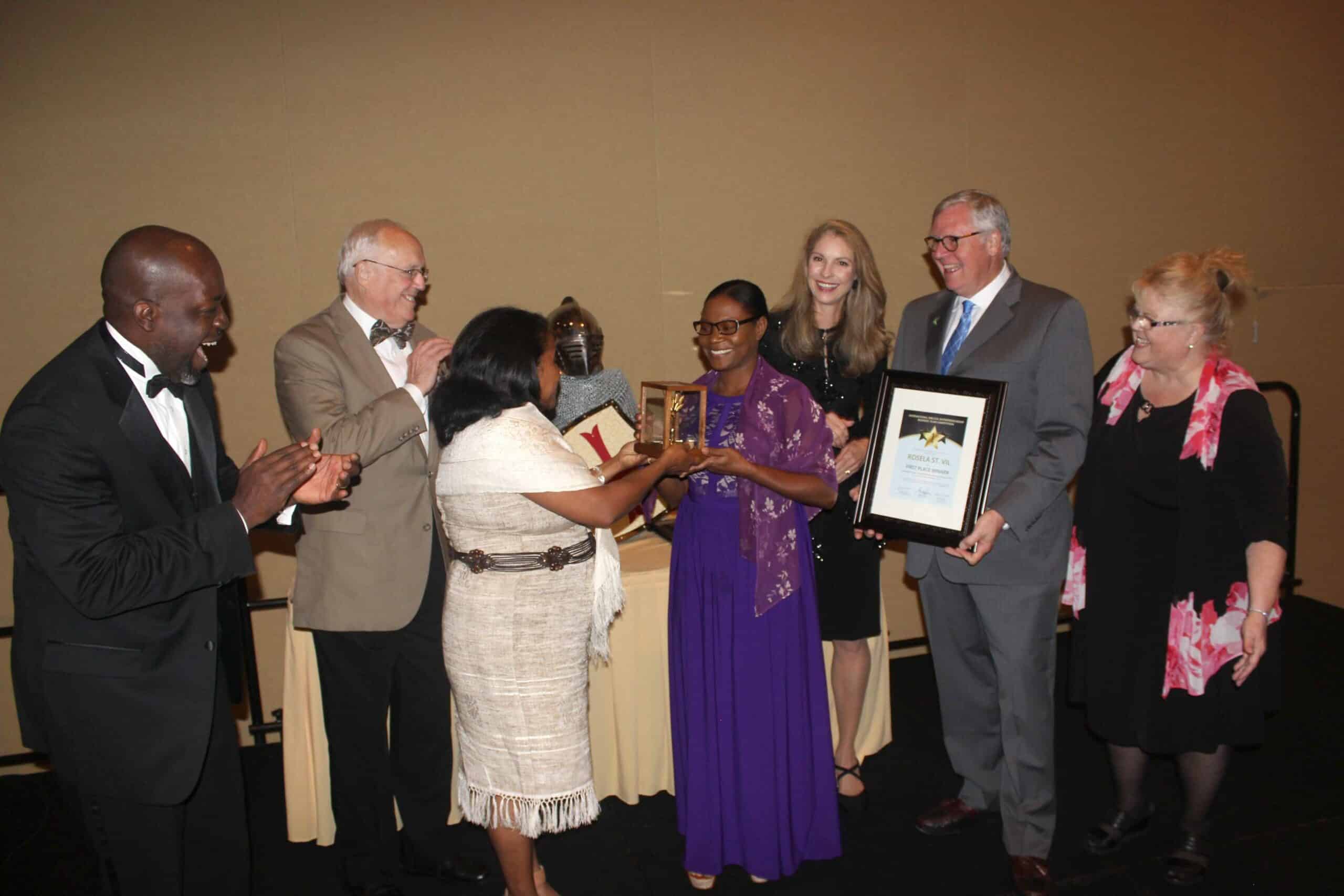 Her idea is fueled by her passion for her country and the desperate situation there. Learn more about her story and Haiti's story here.
We have opened registrations for Nehemiah Week 2018. Register now to get the Early Bird Price of $700. E-Community discounts also apply for Nehemiah Week 2018 registrations.
Nehemiah Week at a Glance
What an amazing week it has been! Truly, we have seen the goodness of God all throughout Nehemiah Week and we are so thankful to all who have made it a success. If you missed it, here is a recap of what went on this past week.
On Monday, we kicked off Nehemiah Week 2017 with our Kingdom Business Tour. This year, we had the privilege of being hosted by the First Presbyterian Church of Orlando, Charles Clayton Construction, Hosanna Building Contractors, and Lift Orlando. We went on a boat tour, got to see the impact these companies have on their communities, witnessed a ribbon cutting ceremony, and much more. We received such amazing hospitality and to end the day, we had a fantastic International Barbecue.
Tuesday, Wednesday, and Thursday were such powerful days as we had our Biblical Entrepreneurship Conference. We were honored and blessed to have such a wide array of anointed and powerful speakers throughout these 3 days.
We also had our Investors Forum on Thursday and our International Business Plan Competition on Friday where in both events, we got to hear about some amazing companies and business plans that are kingdom oriented and examples of biblical entrepreneurship.
To end the week, we had our Celebration Banquet where we also announced our International Business Plan Competition Winner. It was amazing to see so many people coming together and just celebrating what the Lord has done.
Don't forget to register for Nehemiah Week 2018. Registrations are now open and there is an Early Bird price of $700. E-Community discounts apply.