Get Noticed and B.O.O.S.T.®
Your Online Presence
We are pleased to announce another series of The B.O.O.S.T.® Camp for Entrepreneurs & Business Leaders [BASIC edition], starting this coming November. LIVE sessions will be taking place every Monday. Further details of the workshop are as below:
Nov 26, 12:00 pm to 1:30 pm, EST
Dec 03, 12:00 pm to 1:30 pm, EST
Dec 10, 12:00 pm to 1:30 pm, EST
Dec 17, 12:00 pm to 1:30 pm, EST
E-Community members will be entitled to a special discount if you register now:
Silver members – 10% discount.
Gold members – 20% discount.
Diamond members – 30% discount.
CLICK HERE to take advantage of this special offer and register now.
Most people underestimate the power of their online presence. The B.O.O.S.T.® Camp for Entrepreneurs & Business Leaders [BASIC edition] is a highly interactive, hands-on workshop that will equip you with simple, specific, actionable steps and strategies to:
Build Your Brand; the 1st and most critical step before you can
Optimize Relationships,
Obtain More Leads,
Secure Thought Leadership Space, and
Tap into New Markets using LinkedIn.
This is NOT a do it yourself course, but a six (6) hours* of live, web-based instructional delivery is reinforced through hands-on assignments and ongoing implementation support, group coaching, and accountability to ensure your success.
* LIVE sessions are delivered weekly in four (4), 90-minute segments.
A few of the topics we'll cover during our 4 weeks together include …
Why LinkedIn is the most powerful professional/business relationship building platform currently in the marketplace
The significance of being A.L.I.V.E.® on LinkedIn
How to B.O.O.S.T.® your presence & get noticed among the 600+ million LinkedIn profiles
Using your contact info to drive interactions, website traffic, & inbound inquiries
Developing a world-class profile that highlights your expertise and attracts your ideal audience
Giving & receiving Recommendations
Identifying, joining, & engaging in relevant Groups and more!
The instructor for this camp will be Kelly Leonard from Taylor-Leonard Corporation
As an author, keynote, award-winning TV show host, and former Fortune 100 Executive, Kelly Leonard understands the importance of establishing a strong professional brand to support business success. Now, she wants to help you leverage her passion and expertise on how to look, how to connect, and where to get opportunities using LinkedIn. Prior to becoming CEO of Taylor-Leonard Corporation (T-LC), Kelly held leadership positions with GE Capital, Kaiser Permanente, and PriceWaterhouseCoopers. Currently, she oversees Kelly Leonard Consulting, a division of T-LC that provides training, consulting, and business development support to individuals and organizations.
Biblical Entrepreneurship Seminar:
Analyzing Your Financial Statements

In any business, knowing how to analyze the financial statements of your company effectively is vital. If you're an entrepreneur with a business practice who could benefit from a more thorough grasp of financial statements, our upcoming Biblical Entrepreneurship Seminar is tailor-made for you! You'll quickly master financial statement fundamentals and develop a comprehensive understanding of how they work. You will also learn how to interpret financial statements accurately, and discover how to use their information to make more effective, better-informed business decisions that will have a positive impact on your organization's bottom line. You don't need prior knowledge of finance or accounting, just a desire to learn a powerful skill.
Details of the seminar is as below:
Date: November 19th, 2018 (Thursday)
Time: 7:00 AM to 8:00 AM (Pacific time)
Format: Live Webinar
Speaker: Patrice Tsague
Topic: Analyzing Your Financial Statements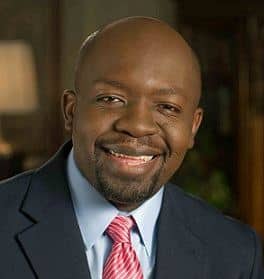 Patrice is the co-founder and Chief Servant Officer of Nehemiah Project International Ministries, which he founded with his wife and best friend, Gina Tsague. Through his role as a Christian business trainer, entrepreneur, international speaker, preacher, author, and business coach, he has trained and coached over 15,000 individuals on how to start or expand their businesses using business training and coaching principles found in the Bible. He is also the author of several books and training curriculums.
Join us for this seminar and take a guided tour on how to read financial statements, interpret their data, and put that information to positive use. This seminar is available for free of charge but you must register soon as there are limited spots available.