Get Motivated for Nehemiah Week
with Peter Lowe
What started as a one-man operation became a nine-figure business, employing hundreds. For 20 years, Peter's seminars filled NBA and NHL-sized arenas across North America with business people. Each year, over 400,000 people attended his seminars, flocking to hear the secrets of success and self-improvement from the greatest leaders and achievers of our age—people like Colin Powell, Margaret Thatcher, Benjamin Netanyahu, Mikhail Gorbachev, Suze Orman, Zig Ziglar, Terry Bradshaw, and Laura Bush. Former Presidents Gerald Ford, Jimmy Carter, Ronald Reagan, George H. W. Bush, Bill Clinton, and George W. Bush all graced his platform.
Today, more than ever, Peter's passion is to equip Christian business people with the secrets and strategies they need to live out their faith in the marketplace and grow their businesses God's way. Do not miss out on this great opportunity to hear him during Nehemiah Week, together with a great line up of other speakers.
Pastor Anthony Moore
Senior Pastor, Carolina Missionary Baptist Church
Barry Tallis
President, Nourish Ministries
Bruce Woodard
BSi Consulting Services
Dr. Case Thorp
The Collaborative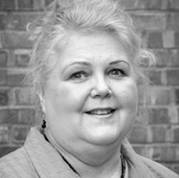 Bishop Darlingston
Senior Pastor, Bethel World Outreach Church
Dean Blankenship
Hosanna Building Contractors
Debra Schlaht
NPIM Director of International Programs
Elizabeth Dyan
NPIM Director of Entrepreneurship Institute
Dr. Gail Davis
Healthy Life Begins
Pastor George Cope
Vision Orlando
Glenn Repple
Founder and President of GA Repple and Company, NPIM Board Chair
Ivan Papish
Executive Director, Ternopil Christian Center for Entrepreneurship Development
Kelly Leonard
Taylor-Leonard Corporation, NPIM Area Developer
Pastor Mamie Lumande
Worship Leader, Parole Du Salut France
Mbolatiana Ralidera
O! Caille
Mick Owens
Creative Financial Designs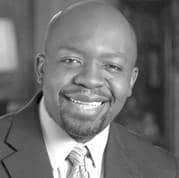 Pam Wolf
Entrepreneur, Author, and Trainer
Patrice Tsague
NPIM Chief Servant Officer
Poh Sim Saw
NPIM Director of the E-Community
Robert Fukui
i61 Business Development Network
Pastor Safari
Senior Pastor, Parole Du Salut Congo
Scott Landis
Coach and Trainer of KBC
Tom Mears
Chairman, Burgerville U.S.A.
Tom Wolf
Entrepreneur, Author, and Trainer
Vanessa Welch
WFXT Anchor
Vicki Noris
President, Restoring Order
Wende Jones
Founder and CEO, Agile Northwest
As things are being prepared to welcome you to this powerful event, it promises to leave you empowered to fight the good spiritual fight and to connect with Biblical Entrepreneurs all around the world. If you have not registered, it is not too late. Just click on the button below to register now.