We are excited to invite you to an inspiring evening to hear Tom Mears, Chairman of Burgerville, share how he transformed Burgerville into a Pacific Northwest iconic brand by simply clarifying the company's mission and insisting that everyone live by it. At the 5th Annual Kingdom Impact Dinner on April 19, we will continue our standing tradition of highlighting the impact of Biblical Entrepreneurship around the world and raising support for Biblical Entrepreneurship training. We are also excited for the opportunity to give a free autographed copy of Tom's newest book, Serve with Love, to the first 50 guests who arrive at the event. Tom will also be available to sign additional purchased copies of his book. We hope to see you there!
To reserve your seat or sponsor a table, click HERE. For more information, please email Tiffany Merriman at tiffany@nehemiahproject.org or call (877) 916-1180.
Business for the Common Good
Imagine living in a community where doing business as usual was business conducted with strong values that benefited everyone involved. Imagine a place where everyone doing business did so with the motivation to benefit not just their bottom line profit, but their physical community, the environment, and generations to come as well.
Imagine no more because we have just the course for you. Purpose & Profitability, a Nehemiah Project course, is a business course designed for everyone who seeks to truly understand their purpose and how to live on purpose with true intentionality. You will find this course a challenging and eye opening introduction into value- based business development.
We are thrilled to launch our 2017 Purpose & Profitability courses and to partner with you this year to make a lasting impact in how we do business. We invite you to attend our first P & P I course of the year live at our office in Lake Oswego, OR, March 31 – April 1st. Click HERE to register for the live class.
Purpose and Profitability is also available as a live webinar May 24th to July 26th, 7:00 to 9:00 AM. Click HERE to register for the webinar.
Please contact Elizabeth Dyan, elizabeth@nehemiahproject.org, or call (877) 916-1180 for more information on how to bring Purpose & Profitability to your organization and community.
Called to Equip: Preparing the Next Generation of Entrepreneurs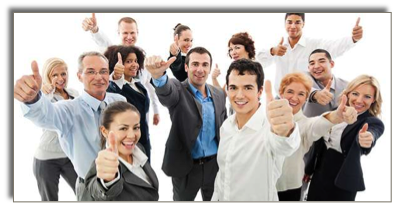 To teach and truly equip someone takes more than just the knowledge of the subject at hand. To be prepared to teach, you need to be equipped with certain tools and be able to understand:
Your Student
The Material
How People Learn
When you receive Teacher Certification training from Nehemiah Project, you will learn all of this and more, in addition, you will also learn how to generate an income doing so.
With this in mind, we invite you to two upcoming Teacher Certification trainings:
Portland, Oregon, May 3-5 at the Nehemiah Headquarters in Lake Oswego, Oregon. Click HERE to register.
Maitland, Florida,

October 11-13

at the Nehemiah Florida Headquarters. Click HERE to register.
For details about this training, click HERE