The Countdown to Kingdom Impact Dinner Has Begun
We are excited to invite you to an inspiring evening to hear Tom Mears, Chairman of Burgerville, share how he transformed Burgerville into a Pacific Northwest iconic brand by simply clarifying the company's mission and insisting that everyone live by it. At the 5th Annual Kingdom Impact Dinner on April 19, we will continue our standing tradition of highlighting the impact of Biblical Entrepreneurship around the world and raising support for Biblical Entrepreneurship training.
We are also excited for the opportunity to give a free autographed copy of Tom's newest book, Serve with Love, to the first 50 guests who arrive at the event. Tom will also be available to sign additional purchased copies of his book. We hope to see you there! To reserve your seat or sponsor a table, click HERE.
For more questions or information, please email Tiffany Merriman at tiffany@nehemiahproject.org or call (877) 916-1180.
Pre-Order Serve with Love Today!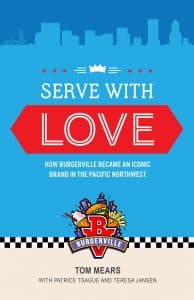 NEW RELEASE: Serve with Love: Burgerville's, Transformation to a Mission-Led company
Brief Description of Book:
When Jacob Propstra sailed to America from the Netherlands in 1914, he had no idea his humble creamery would one day inspire Burgerville, an iconic restaurant chain, still making a positive impact in the Pacific Northwest more than a century later.
Discover the critical decisions Burgerville's team took to build this mission-led business (and laugh through several catastrophic mistakes to avoid). This business case-study includes thought-provoking questions to challenge aspiring entrepreneurs and seasoned CEO's alike.
We are so excited about this new book which will be released on April 19th.
ORDER YOUR COPY TODAY FOR ONLY $14.99!
Upcoming E-Learning Forum
Do not miss the next live E-Learning Forum with Kelly Leonard, President of Taylor-Leonard Corporation, as she discusses 7 Critical Mistakes That Destroy Your Credibility on LinkedIn.
Participants will learn:
The significance of being A.L.I.V.E.™ on LinkedIn
Strategies to B.O.O.S.T.™ their presence & get noticed among the 450+ million LinkedIn profiles
Seven mistakes that impact your LinkedIn success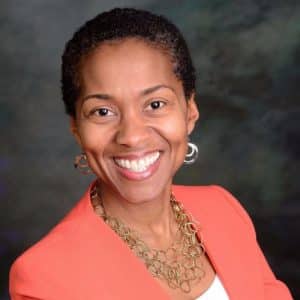 Kelly Leonard is a speaker, training, and  2014 Minerva Entrepreneur Women-Owned Business of the Year Award recipient. She's most passionate about delivering the best practices of multinational enterprises to the small business community.
This forum is on Tuesday April 11th, 6:00 to 7:00 AM (PDT)
Click HERE to register.
 If you are a Gold or Diamond member, this forum is free. If you are a Silver member the cost is just $10 and if you are not a member, the cost is $25.