A Calling to Equip Others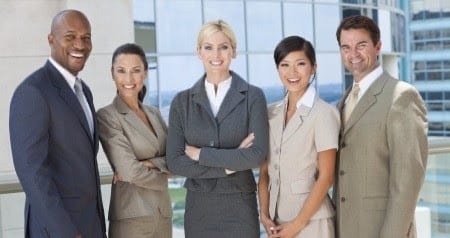 Through the Nehemiah Entrepreneurship Certification Course we provide business and marketplace leaders the tools to teach others principles that will not only impact their life and business, but transform their communities.
In this course you will discover how a lesson plan comes together and how to be prepared to present our material in a student focused, effective way. You gain insight and understanding into how each person is created uniquely and how to prepare to meet the various needs and learning styles in any class you teach. You will receive an overview of all of our core courses and learn how Nehemiah is equipping people through these courses all over the world.
This is also an opportunity to understand how Kingdom Business Coaching, our E-Community, Sustainable Missions, and our International Ministry all fit together to offer the students that you will teach a full measure of training and support.
As a teacher, you have the opportunity to transform lives and help your students achieve their God-designed dreams. Please prayerfully consider if now is the time to become a Certified BE Teacher.
We currently have two more Teacher Certification courses in 2017:
Portland, Oregon, May 3-5 at the Nehemiah Headquarters in Lake Oswego, Oregon. Click HERE to register.
Maitland, Florida, October 11-13 at the Nehemiah Florida Headquarters. Click HERE to register.
Do you have questions? Please write Elizabeth at elizabeth@nehemiahproject.org.
7 Days Away from the 5th Annual Kingdom Impact Dinner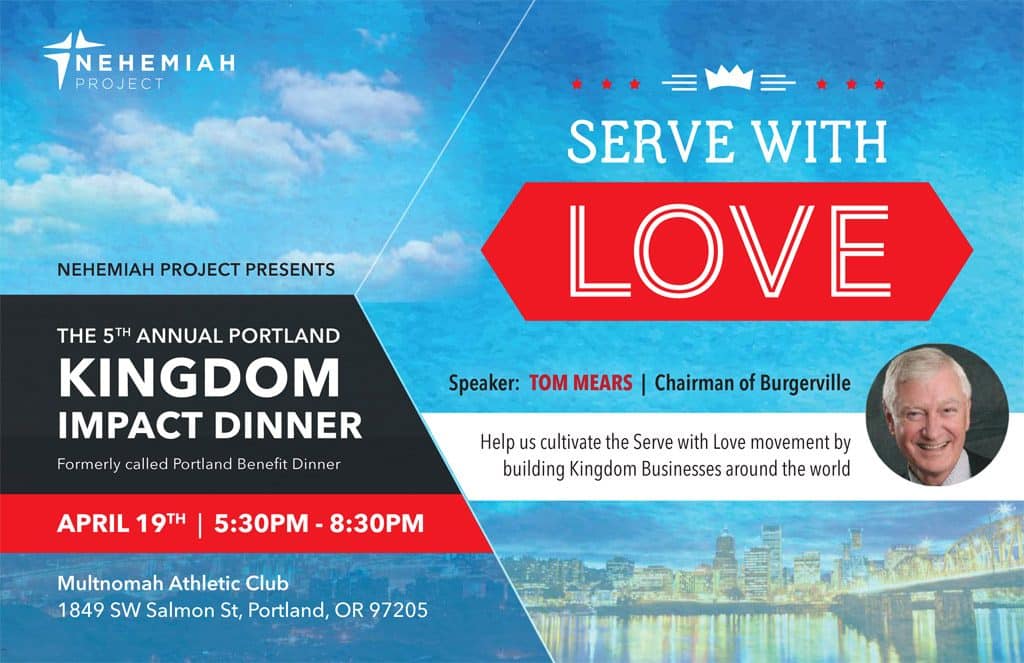 Join us for an inspiring evening to hear Tom Mears, Chairman of Burgerville, share how he transformed Burgerville into a Pacific Northwest iconic brand by simply clarifying the company's mission and insisting that everyone live by it. We are excited for the opportunity to give a free autographed copy of Tom's newest book, "Serve with Love", to the first 50 guests who arrive at the event. Tom will also be available to sign additional purchased copies of his book. We hope to see you there! To reserve your seat or sponsor a table, click HERE.
For more questions or information, please email Tiffany Merriman at tiffany@nehemiahproject.org or call (877) 916-1180.
Nehemiah Week 2017: Save-the-Date

We are gearing up for another exciting and spiritually impacting Nehemiah Week 2017 being held at the beautiful Rosen Shingle Creek Hotel in Orlando FL, on Oct. 16th – 22nd. We will hear from dynamic speakers on the topic of Spiritual Warfare in the Marketplace.
As in previous years, the week begin with a Kingdom Business Tour and culminates with our annual Celebration Banquet. If you can, plan to join us on Sunday the 22nd for a worship service that is sure to bless you. Register today for the early bird rate!
For additional information, you may contact Wendie Klem at wendie@nehemiahproject.org.