Biblical Entrepreneurship Seminar:
Developing a Succession and Exit Strategy

Even though succession and exit planning are used interchangeably, there is a distinction between the two. Succession planning deals with determining who will run the business. Exit planning deals with how to transfer the business when you are ready to transition.
Succession and exit planning are a systematic process of transitioning from your business while ensuring the business can exist beyond you. A kingdom business must be built to withstand at least three generations. Whether you are planning to transfer the business to one of your children, family members, a partner, to your employees, or to a third-party, this seminar will help you to yield the highest value possible while ensuring your company's core preservation.
In this seminar you will learn:
Why succession and exit planning is necessary
Exit options
How to develop a succession and exit plan that preserves your company's values while yielding the highest financial outcome possible
Date: December 17, 2018 (Monday)
Time: 7:00 AM to 8:00 AM (Pacific time)
Format: Live Webinar
Speaker: Patrice Tsague
Topic: Developing a Succession and Exit Strategy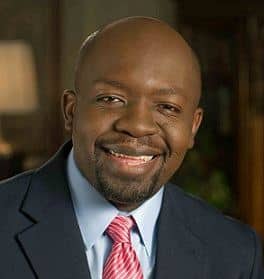 Patrice is the co-founder and Chief Servant Officer of Nehemiah Project International Ministries, which he founded with his wife and best friend, Gina Tsague. Through his role as a Christian business trainer, entrepreneur, international speaker, preacher, author, and business coach, he has trained and coached over 15,000 individuals on how to start or expand their businesses using business training and coaching principles found in the Bible. He is also the author of several books and training curriculums.
This seminar is available for free of charge but you must register soon as there are limited spots available.
Developing a Succession and Exit Strategy

This has been one of the best years of Nehemiah Project. We celebrated our 19th year of marketplace ministry with over 20K entrepreneurs trained in over 38 countries globally, along with 2K businesses coached, and over $2MM of direct investments in businesses, thanks to people like you.
Seven years ago, due to the generous contribution of a major donor, we were able to launch the Biblical Entrepreneurship program in the nation of Haiti. Though we have been able to make some impact, there is still much to be done. As you may be aware, since the 2010 earthquake in Haiti and after over $13 billion of investment, very little has changed in Haiti because of a lack of emphasis on ethics, entrepreneurship, and job creation.
Though the Biblical Entrepreneurship Haiti team has been able to train several hundred entrepreneurs and even produce an international business plan competition winner, they desperately need our help to stabilize their program and make it a permanent viable institution in Haiti. According to Haitian born Daniel Jean Louis, the author From Aid to Trade, "Foreign Aid in itself and in the present format does not benefit the poor and needy countries. After corruption and political instability, foreign aid is one of the problems of recipient countries. To help balance the equations, or bridge the gap, donor countries need to make sure that while they want to help recipient countries, they must not sideline local businesses and entrepreneurs. Donor countries must help in building the foundations for these local entrepreneurs to grow. They must make sure that the already weak local businesses are not choked out by the aid."
Please help us support local businesses in Haiti while creating a culture of entrepreneurship. Our goal in 2019 is to train 960 entrepreneurs and to establish 64 businesses that are able to generate 320 jobs.
Sponsor a business or a job in Haiti today by making an end-of-year gift.
SPONSOR AN ENTREPRENEUR
One Entrepreneur: $3800
Half Entrepreneur Sponsorship: $1900
Quarter Entrepreneur Sponsorship: $950
SPONSOR A JOB
One Job: $760
Half Job Sponsorship: $380
Quarter Job Sponsorship: $190
Give the gift of business now by clicking on the button below.
Upcoming Quarterly Investors Meeting

For our upcoming Quarterly Kingdom Investors Meeting on Thursday, December 13, 6.30am – 8.00am (Pacific Time), wealth advisor and investor Bryan Repple will discuss how to Make Your Capital Work For You. He will discuss the difference between the OR asset and the AND Asset.
Whether you're an individual looking for an investment opportunity, a business owner or private investor, there are financial principles of money that if followed, will allow you to accumulate wealth for the long-term versus allowing those dollars to be transferred away unknowingly and unnecessarily. We will address financial principles that have been used for over 100 years, and learn the secret the banks and corporate America having been doing for years to protect, use, and accumulate wealth outside of Wall Street.
Bryan Repple is the Chief Executive Officer of G.A Repple. Bryan was born in Miami and has lived in Orlando since 1978 when his family relocated from Birmingham, Alabama to start G.A. Repple & Company. He graduated from Campbell University in 1998 with a major in Business Administration, with a focus in Trust Management. After college, Bryan followed his father's footsteps and began working for G.A.Repple as a financial planner. For the past 15 years, he has overseen the personal financial planning practice for G.A.Repple and trains financial planners around the country on complex estate, financial, and insurance planning concepts.
You will also get an update of the GKIN deal pipeline and get an update from GKIN entrepreneur Wende Jones, the founder of Agile Labs. Wende is currently is looking for investment.
About Agile Labs
Agile Labs is a subsidiary of Agile Business Services to specifically address cloud-based licensed products and the recurring revenue model. Agile Labs is looking to raise $500 in debt and equity investment to finish their latest product development and invest in marketing.
This meeting is solely for E-Community Investors and only by invitation.
If you wish to become an E-Community Investor, please click the button below to fill up the interest form and someone will be in touch with you soon.