BOOST Your LinkedIn and Your Life!

LinkedIn grants business professionals infinite opportunities to grow and connect when used wisely. Gain the strategies needed to establish yourself as an expert in your field, maximize 1st-degree connections for target prospects/list expansion, and so much more in our upcoming B.O.O.S.T.® Camp [Advanced Edition] for Business Professionals online Feb. 1st – 22nd, 2019.
This six (6) hour course provides a highly interactive, hands-on workshop that will equip you with simple, specific, actionable steps and strategies to Optimize Relationships, Obtain More Leads, Secure Thought Leadership Space, and Tap into New Markets using LinkedIn. Through web-based instructional delivery, your business and brand goals will be reinforced through hands-on assignments and ongoing implementation support, group coaching, and accountability to ensure your success.
Live sessions are delivered weekly in four (4), 90-minute segments. You will learn…
Tips to create a contagious, client-attracting presence on LinkedIn through 5-minute conversations with your peers, partners, and prospects
Way to generate highly-qualified, targeted sales lead on a consistent basis
How to organize and share content through Posts and Articles to drive website traffic and inbound inquiries
How to leverage LinkedIn Groups to establish thought leadership and support business growth
Strategies to build a fully developed LinkedIn Company Page
To integrate your LinkedIn profile and Company Page to expand branding, recruiting, marketing, and business development strategy and more!
Register today and secure your spot the B.O.O.S.T.® Camp [Advanced Edition] for Business Professionals before all empty seats are gone. REGISTER BEFORE JAN. 25th, 2019 and receive your membership discount! Diamond Members receive 30% off, Gold members receive 20% off, and Silver members receive 10% off your registration. Your discount will be automatically applied at registration. After Jan. 25th, 2019, regular registration fees apply.
Are You In Your God-Given Sweet Spot?

John F. Kennedy once said, "Efforts and courage are not enough without purpose and direction." Success in business is more than just about having the right skills, the right ideas or resources; it is about having a clear purpose and direction. You can not have a clear purpose and direction without knowing God's plan for your life. God's plan for your life is your God-given sweet spot.
Reduce your stress, yield fulfillment, and increases profits with our next BE Seminar, "Doing Business In Your God-Given Sweet Spot," on Jan. 22th.
In this seminar, you will learn:
The benefits of doing business in your God-given sweet spot
How to discover your God-given sweet spot
How to do business in your God-given sweet spot
Register today before all seats are gone.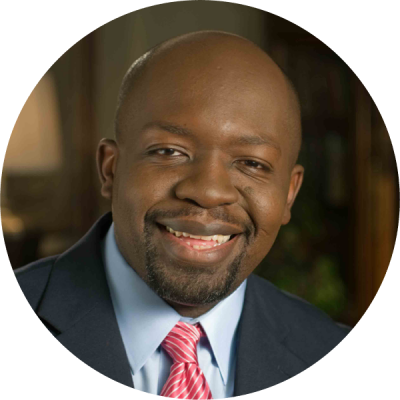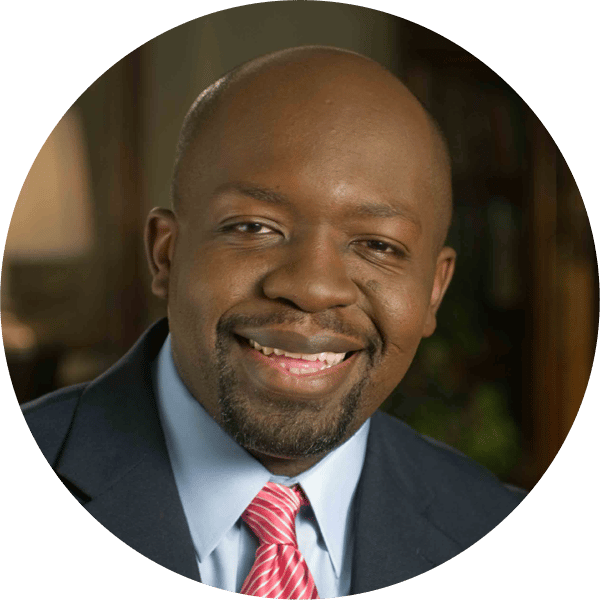 Date: Jan. 22nd, 2019
Time: 7:00 – 8:00am PDT
Format: LIVE WEBINAR
Speaker: Patrice Tsague
Topic: BE Seminar – Doing Business in Your God-Given Sweet Spot
Cost: FREE
Patrice is the co-founder and Chief Servant Officer of Nehemiah Project International Ministries, which he founded with his wife and best friend, Gina Tsague. Through his role as a Christian business trainer, entrepreneur, international speaker, preacher, author, and business coach, he has trained and coached over 15,000 individuals on how to start or expand their businesses using business training and coaching principles found in the Bible. He is also the author of several books and training curriculums.
BE Transformed in Business

What do Coca-Cola, Nike, and Apple all have in common? These company brands carry more value than any physical assets they may possess and they have a memorable brand promise to prove it. Whether it is the Apple with the bite, the swoosh, or the distinct red and white script lettering, everyone around the world recognizes these symbols. They make up a brand worth billions of dollars. What is your brand? What is your brand promise? A brand promise is a value or experience a company's customer receives when interacting with the company. A good brand promise is simple, projects the companies values and is authentic. It articulates what the customer can expect from the company at all times. Do you have a brand promise? And are you delivering on that promise?
In our next E-Community Group Coaching session, we will discuss how to develop a brand promise, review various successful brand promises, and help you develop your own.
We have two types of groups that are currently active, Coaches and Entrepreneurs. You can join at any time or sign-up for our waiting list for the next cycle. Each group is limited to a maximum of 12 members so RESERVE YOUR SPOT TODAY!
If you are already a member of a group there no action needed on your part. If you are not yet an E-Community Member, join us by signing up here. See you at the next Group Coaching session.