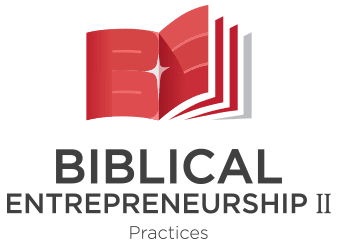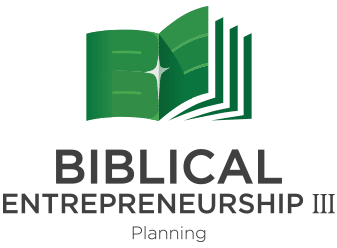 There are changes coming to how we offer BE I, II, and III and right now (but not for much longer) there is a unique opportunity to complete BE II & III simultaneously. We have blended the two courses into one very powerful and effective course.
BE II (Practices) and BE III (Planning) have valuable training that will help launch your business forward into the growth you envision. Upon the completion of this course, you have the opportunity to present your plan in front of a panel of judges while competing with your classmates. One winner from the U.S. will compete in our International Business Plan Competition at Nehemiah Week 2018.
Typically, BE II takes 16 hours to complete and 32 hours of classroom work with BE III. Starting NEXT WEEK, on Wednesday, January 17, for the first time, we are offering a combined BE Practices and Planning course. The instruction for the BE II portion will be self-directed with online recordings and BE III will be online with live instructions. Both courses will include weekly group coaching to discuss your work and business plan.
By doing it this way, we are able to offer this experience in 20 weeks–1.5 hours per week of group discussion. Scott Landis, an experienced business coach, will be co-leading and co-coaching you through the entire process.
Make this New Year the time to take the next BEST step and discover what God has already placed within you to start or grow your business.
Click below to register or contact Elizabeth Dyan, the Entrepreneurship Institute Director, at elizabeth@nehemiahproject.org.
Keys to Kingdom Business Growth
Growth is something every entrepreneur desires, but most do not proactively plan for it. Join with fellow entrepreneurs on Tuesday, January 23rd from 5:30 to 7:00 PM, as Patrice Tsague, Nehemiah Project's Founder and Chief Servant Officer, presents a framework for developing a growth plan for 2018. You will also learn how to identify hindrances for growth and how to overcome them.
Participants will be able to:
Identify one major hindrance to growing your current business and how to overcome it.
Identify two keys to growing your business in 2018.
He will be offering this training live at the Institute for Faith, Work & Economics 8400 Westpark Dr. Suite 100 McLean, VA 22102 United States + Google Map
If you are not in the area, join us via Facebook Live. Feel free to interact, ask questions, and get involved. Go HERE and let us know you are joining us.
Christmas and Change in Congo
Just recently, Patrice Tsague, our Chief Servant Officer here at Nehemiah went to Congo and spent a considerable amount of time visiting and sharing. Here is his personal account of his time there:
For the first time in my family's history, I spent Christmas without Gina and the girls. We did do a Skype Christmas devotional to share the Christmas story and open gifts together, which was very special. I know what you are thinking, what was so important that I had to be in Congo for Christmas? And was it worth it? The trip to Congo was to help dedicate a $5 million church sanctuary and conference center that we supported in building funds with the help of the local Biblical Entrepreneurs in the country.
I was scheduled to speak for the inauguration, which was supposed to be held earlier in the year, but due to the building construction delays the event got rescheduled to the weekend before Christmas. After talking about it with the family, we all agreed that it would be worth going to encourage them on this major milestone. And since we could not afford to all go as a family and the return ticket on Christmas Eve or Christmas Day was too expensive, I went alone. But it was worth it!
We believe Congo is key to our Africa strategy. We plan to conduct two to three trips there next year to train more Biblical Entrepreneurs and introduce a coaching program and a new initiative called "Serve with Love". Pray for their upcoming elections and for peaceful transition of power. Thank you so much for your continued financial support and prayers for without it this would not be possible.