A BE Transformation Story – From Ministry to Trendy Outlet Store
How can you take a business concept or idea and transform it into a thriving and growing business? Are you suffering from a lack of resources to expand or a lack of knowledge to grow? What type of investment are you willing to make with your time and current resources to expand your Kingdom reach and truly see your business soar?
Through the lenses of Biblical Entrepreneurship, we are able to see Kingdom businesses spread around the globe through the hard work, dedication, and passion of entrepreneurs like Marian Asamoah-Anim. Marian is the proud owner of Trendy Outlet Store, a small and growing local outlet in Hanover, MD, which has blossomed through digital transactions and boasts distribution partnerships with both Macys and QVC in addition to eBay.
Marian began her journey with the Nehemiah Project through our online Biblical Entrepreneurship Experience. Through her coursework and the guidance of her trainers, including our CSO Patrice Tsague, Marian was able to build a business model to merge both her life's work of church ministry and teaching with her love of fashion and touching the lives of others with God's love. Hear her powerful testimony and story about how BE not only changed her business and ministry but opened her mind to a world beyond one physical location, one online store, and a one-dimensional business model. Hear how she has taken her BE Experience and infused the values that she has learned into the fabric of her growing company. Click the link below to hear her story and see how you can join us in supporting her thriving business.
Like our Facebook page and turn on notifications to catch various weekly shares of classes, concepts, and other discussions designed to help you reach the full potential that God has for you.
Meet Marian at Nehemiah Week in Washington, D.C., 19 Aug – 25 Aug 2019, at the Hyatt Regency Capitol Hill and see her in our Regional Business Competition before the International Business Competition begins. Register today or check our our full Nehemiah Week schedule of events at the link below.
What are the benefits of being a member of your family? What perks do you receive being the owner of your own business or a member with your health network? What are the benefits of accepting Jesus as your Lord and Savior? Do you agree with the statement, membership comes with benefits?
The bible says, "For physical training is of some value, but godliness (spiritual training) is of value in everything and in every way, since it holds promise for the present life and for the life to come." – 1 Timothy 4:8 (AMP)
Just as Timothy states, training with your physical body is advantageous, but spiritual training is the way to unlocking life's promises. As a member of our E-Community, there are limitless benefits that are simply waiting for you to unlock the door. Member tiered benefits for Silver, Gold or Diamond packages include but are not limited to the following:
Weekly devotionals
1 FREE Webinar per month
Access to Ask a Kingdom Business Coach Forum
Access to Nehemiah Week content
An abundance of materials in our E-Community Resource Center
Group Coaching
Access to our Global Kingdom Network of Investors (BE Program & Investors only)
Free e-books and more
This month we are opening our office doors to ALL and inviting YOU to join us for our FREE Online E-Community Group Coaching Experience. By signing up today and joining our E-Community you are invited to join us on 22 May 2019 at 7:00 – 8:00 AM PDT as we will dive into the topic of Developing a Winning Sales Strategy, led by our CSO, Patrice Tsague. Join our E-Community today and reserve your seat. BE Alumni qualify for a FREE Silver Membership. Click here to start receiving your membership perks today.
If you are not ready to join us yet in the E-Community, we still have a giveaway just for you. Join us in our next FREE BE SEMINAR: Hindrances to Growth and learn how to jump those hurdles that may be standing in the way of you and your Kingdom-business success.
A Worldwide Alumni Celebration
Are you a Nehemiah Project Alumni? Have you taken any courses, participated in any seminars, and/or received any certificates of completion from any Nehemiah Project programs? If so, you please join us at our upcoming Alumni Virtual Connect on 30 May 2019 at 7:00 – 8:00 AM PDT, where alums from across the globe will convene to share our successes with one another.
During this powerful hour-long event, our featured guest will be Innovators Box creator, Monica Kang, and featured alum, Gary Law. Monica will unravel the mystery of innovation and teach on the power of harnessing your creativity in your own business. Gary will walk us through his journey of enrolling in Biblical Entrepreneurship with a concept that them seemed impossible, roof farming. Today Gary is a BE graduate who has turned his concept into success with his company Victory Farm at Rooftop Malaysia and is the only rooftop urban farmer in Malaysia.
You do not want to miss this exclusive Alumni Virtual Connect event. Register today, meet Monica and Gary, and expand your network, knowledge, and possibly your resources by rubbing elbows with fellow Biblical Entrepreneurs from around the globe.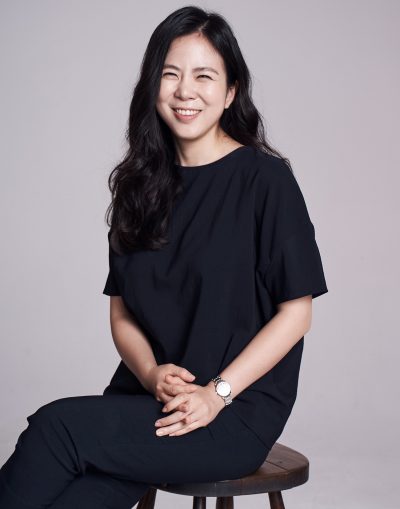 Featured Speaker
Monica Kang – Founder and CEO, InnovatorsBoxⓇ
Monica is a creative educator who is transforming today's workforce through the power of creativity. She teaches creativity in a tangible, practical, and relatable way regardless of industry or job title. She has worked with clients worldwide including Fortune 500 companies, higher education, government, and nonprofits.
Monica will also be a featured speaker during the three-day BE Conference during Nehemiah Week 19 Aug – 25 Aug 2019. See the full BE Conference speaker lineup and get more info here.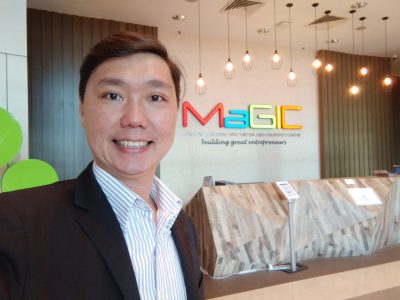 Featured Alumni
Gary Law – Founder & CEO, VictoryFarm@Rooftop Malaysia
Gary specializes in Rooftop Urban Farming, manufacturing AeroOrganic Vertical Farming Commercial Systems for business owners & HydroOrganic Home Farming Systems for home users. A strong believer in Biblical Entrepreneurship, Kingdom Business Ministries, he believes that all Christian Entrepreneurs should demonstrate the power of the Word of God in the market place and discipling other young entrepreneurs to do likewise, in fulfilling the great commission Christ has commanded us.