8 Principles of Developing a Growth Culture
Business growth requires the right environment. When looking for growth, most entrepreneurs focus on the external market environment rather than the internal environment or culture of their business. Growth depends more on the right culture than the right market environment. That's why in this BE seminar, Patrice Tsague will provide you with eight simple principles that are essential to create a culture that ensures business growth in almost any market conditions.
Date: March 20th, 2018
Time: 12:00 PM – 1:00 PM
Topic: 8 Principles of Developing a Growth Culture
Speaker: Patrice Tsague
Price: Free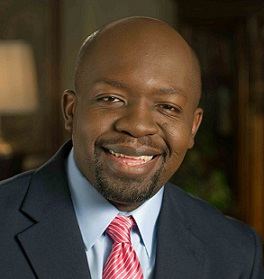 Patrice Tsague is a Christian business trainer, entrepreneur, international speaker, preacher, author, and business coach. Patrice specializes in helping families incorporate their faith into their business practices, ensuring that their businesses are able to exist beyond the third generation. Patrice is the co-founder and Chief Servant Officer of Nehemiah Project International Ministries. Patrice has trained and coached over 15,000 individuals on how to start or expand their businesses using business training and coaching principles found in the Bible.
Do you sometimes feel like you are walking down a lonely path and nobody seems to understand your struggles? You desire to build your business in godly ways but the more you try, the more you face challenges, and at times you feel like giving it all up? Take heart, you are not alone!
Most entrepreneurs experience the same challenges but you need not operate in isolation anymore. Get connected in our E-Community Group Coaching session⎯walk together and journey together with fellow kingdom entrepreneurs!
This Group Coaching feature is only available to Diamond members of the E-Community. As a Diamond member you can enjoy weekly inspirational devotionals, ongoing community engagement, comprehensive educational resources, growth through our group coaching program, promotion of your products and services through our e-commerce platform, financing of your business or investing through the Global Kingdom Investors Network, as well as discounts on purchases from Nehemiah Project.
Limited Time Special Offer
If you sign-up now for our 1-Year E-Community Diamond membership, you will get our Identity & Destiny Course for free (this course sells for $495)!
Or if you sign up for the monthly Diamond membership, you will get 30% off our Identity & Destiny Course.
This course have help many in their entrepreneurship journey so you do not want to miss out! Offer ends on March 31st. This offer is available for new sign up's and upgrades.