3-day Biblical Entrepreneurship Conference @ Nehemiah Week 2018
Imagine spending 3 days
With like-minded Kingdom Entrepreneurs, and Christians who just 'get it'.
Learning how to align your faith, beliefs and values with daily decisions in your business and professional lives.
Clearly defining how you can impact the world and leave a legacy for generations to come.
Learning from cutting edge Kingdom Entrepreneurs about various growth strategies to apply in your business.
Feeling encouraged and empowered.
Making connections that will last a lifetime.
In the face of tremendous global challenges, there is an urgent need for Kingdom Entrepreneurs to strive to build a different economy – an economy that provides for the needs of people and communities. Our biblical values and beliefs have empowered us to realize that the purpose of a business is not simply to make a profit, but is also found in the very existence of a community who offer their talents, skills, and knowledge to help build and fulfill a purpose according to the Gospel of Christ.
For 3 days, the Bibilical Entrepreneurship Conference under the theme "Empowering the Next Generation," will explore how we can equip our next generation of leaders to preserve the same biblical principles that we highly value when doing business so that God's kingdom can flourish and expand across nations. This year, the conference will bring together guests from Congo, Madagascar, Malaysia, Haiti, France, Ukraine, Kenya, Mexico, Nigeria, Zimbabwe, Togo, United States and more. Imagine learning and making connections in the midst of such rich diversity.
Each morning will begin with devotional sessions conducted by Pastor Anthony E. Moore, author of a powerful devotional series called One Moore Minute. These devotional sessions will set the tone for the day and inspire you to live out your fullest potential as Kingdom Entrepreneurs in Christ. The focus of the conference will be based on the foundational 3 pillars of our services. The first day will focus on training, where participants receive entrepreneurship training on empowering the next generation. The second day focuses on coaching, where participants best practice business tools to grow a Kingdom company. And on the third day, access to capital, where entrepreneurs and investors find their perfect business match through an investors forum.
With an exciting agenda arranged, this conference promises to deliver a 3-day experience that could change your life and how you do business. We have an amazing line of speakers that will train you to not only focus on the practical strategies of how to build your business, but also how to bring the power of our faith to the forefront of our business lives. This is about to be an intensive and transformative experience that you do not want to miss.
Register now and begin the process of taking your kingdom business plans to the next level! Here's our amazing line of speakers:
Pastor Anthony Moore
Senior Pastor, Carolina Missionary Baptist Church
Author of One Moore Minute book
Patrice Tsague
Chief Servant Officer, Nehemiah Project International Ministries
Kingdom Business Coaching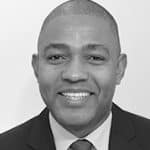 Pastor Gabriel Oleko
Senior Pastor,
Celebration Paris
College Elevation,
DR Congo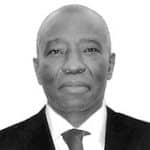 Pastor Richard Diyoka
Senior Pastor, Fondation Shekinah, DR Congo
Robert Fukui
Founder, i61
Certified Trainer, NPIM
Wendie Klem
Director of Training and Coaching, NPIM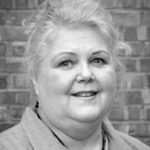 Debra Schlaht
Director of International Programs, NPIM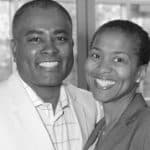 Jerome & Kelly Leonard
Founders, Taylor-Leonard Corporation
DMV Area Developers, NPIM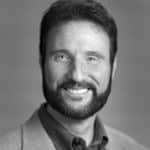 Chuck Proudfit
At Work on Purpose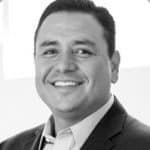 René Villar
Behemot Holding Business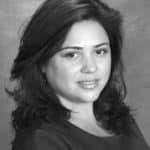 Yanet Herrero
Kings Service Solutions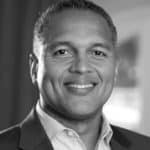 Eddy Moratin
LIFT Orlando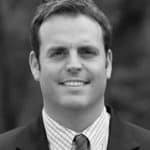 Bryan Repple
G.A. Repple and Company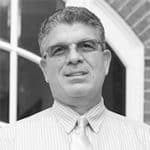 Stephen Ally
VP/Administrator,
Timothy Plan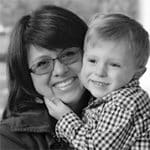 Cheryl Mumbert
VP/Creative Director, Timothy Plan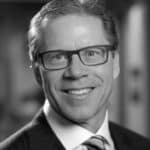 Tom Sittema
River Bridge Capital
Pastor Mamie Lumande
Worship Leader,
Parole Du Salut France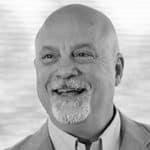 Richard Zielke
Zielke Coaching Solutions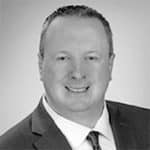 Chris King
Gaius Strategies
Glenn Repple
G.A. Repple and Company
This year is about to be a momentous year for Nehemiah Week. After hosting 5 consecutive Nehemiah Week events in Orlando, Florida, this year will be our last. You do not want to miss the best Nehemiah Week celebration to date. Join us at any of these following events by registering now to attend Nehemiah Week 2018.
Sponsorship opportunities are available!
For more details and to sign up as a sponsor, please download our Sponsorship Packet HERE.
One Moore Minute – The Power of Personal Devotion
One Moore Minute is a devotional series book that provides unique spiritual insights to inspire, encourage, provoke, and strengthen each of its readers to rise to their fullest potential in Christ. This is a devotional series that will touch who we are, where we are, and why we are. This devotional series was written by Pastor Anthony E. Moore, Senior Pastor of The Carolina Missionary Baptist Church based on his sermons and life experiences over the past 30 years in ministry. Through this 40-day devotional series, Moore offers his readers unique spiritual insights to activate the promises of God in their lives, by realigning their day-to-day thoughts and actions.
For many of us, the demands of our modern lives may at times seem incompatible with taking time out to spend with God, but just as its title suggests, within just one more minute, each devotional can speak life into each of our individual situations. Moore explains that "God gives us each the same amount of hours a day and what we do with our time determines how we fulfill the destiny and purpose for what we are made". Pastor Moore believes that One Moore Minute is a book that will remind us to become good stewards of time and draw closer to God, the giver of our time.
Moore's heart for ministry is evident through his commitment to direct a portion from the proceeds of the sale of his book towards the construction of My Sister's Keeper Apartments. This affordable housing project was conceived to help women living with HIV and/or AIDS and their families transition into more permanent housing conditions. Make a purposeful purchase today, and get your copy of One Moore Minute.
Special Deal:
CLICK HERE to purchase your copy of One Moore Minute Paperback and receive the first 3 chapters of One Moore Minute audiobook for free!