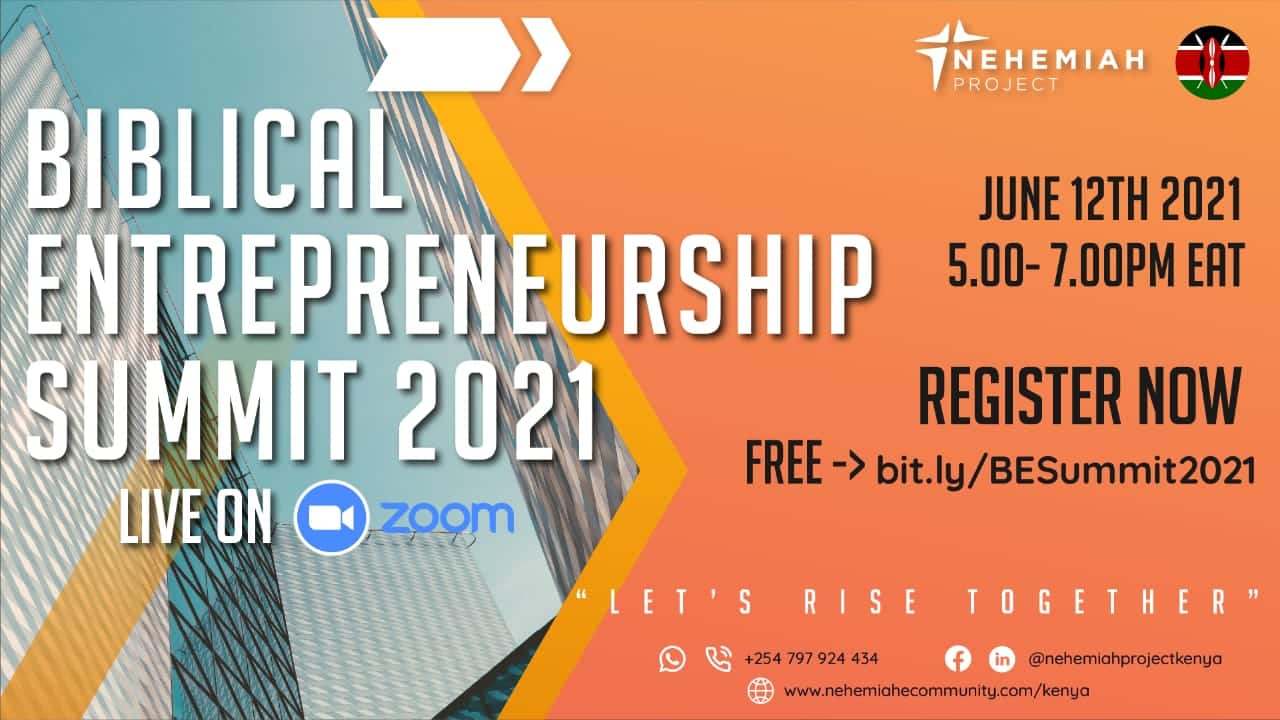 Kenya Biblical Entrepreneurship Summit 2021
12 June 2021 @ 5:00 pm

-

7:00 pm

EAT

|

Free
Saturday, 12 June 2021, 5.00 PM – 7.00 PM EAT.
Master of Ceremonies: Frank Kitonga, Center Director of Kenya
Every change starts with a set of people willing to try something different and work diligently until their goal is attained. At Nehemiah Project Kenya, we are transforming the Africa business landscape one entrepreneur at a time through the application of Biblical Entrepreneurship principles.
We are helping entrepreneurs get grounded through training, coaching and accountability that helps them remain committed to the work it takes to build legacy businesses despite and in spite of the challenges life may bring their way.
In two years, 100+ entrepreneurs have been trained and coached and are bringing Africa to the table, taking the market by storm, and growing from start-up through to profitability and finally the succession stage through a strong, authentic, and supportive community built on unconditional love and learning.
Do you want to understand this community of business leaders?
Do you want a glimpse of how biblical principles are changing lives when applied diligently?
Join us on Saturday, 12 June 2021, from 5:00 PM to 7:00 PM EAT, Online through Zoom for the Biblical Entrepreneurship Summit 2021.
This event brings together business minds that value the importance of running successful businesses in the 21st century.
The highlight of the event is the Entrepreneurs showcase where six members of the Kenya community will pitch their businesses to a group of renowned judges. The winner will represent Kenya on an African platform once again showcasing the strength of a well thought out and put together Kingdom Business Summary Plan.
We would love to have you join this amazing evolution. Why? The narrative of failing businesses in Africa MUST change.
We look forward to sharing this summit with you.
*Use the Time Zone Converter below to check for the event time in your local time.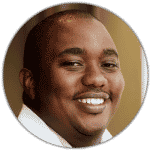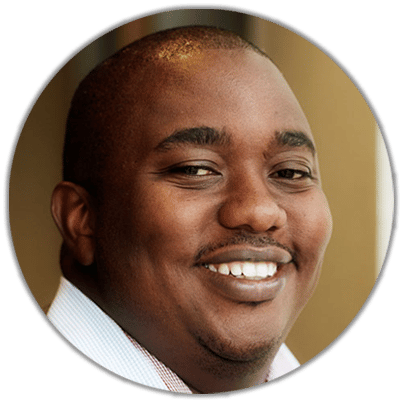 Frank Kitonga is the founder of Blueflame International and a Certified Biblical Entrepreneurship trainer and coach who is passionate about transforming the marketplace through kingdom principles and creating impact.
He is happily married to his dear wife, Grace and they are blessed with 5 children.
As an Elder, he has served the church for more than a decade and has been serving in various other ministries for more than 20years.
He has many years of experience in business, having successfully grown multiple businesses. Among them is Nuru Social Enterprises (NSE), where he was president. He grew the business an unprecedented 4x in his tenure. In the same way, he built a global consultancy BoP Innovation Centre in the East African region from scratch to a vibrant business with a high-value portfolio.
Frank also has professional experience in supply chain, finance, procurement and information & communications technology, gained during his tenure in the corporate world.
Share This Story, Choose Your Platform!