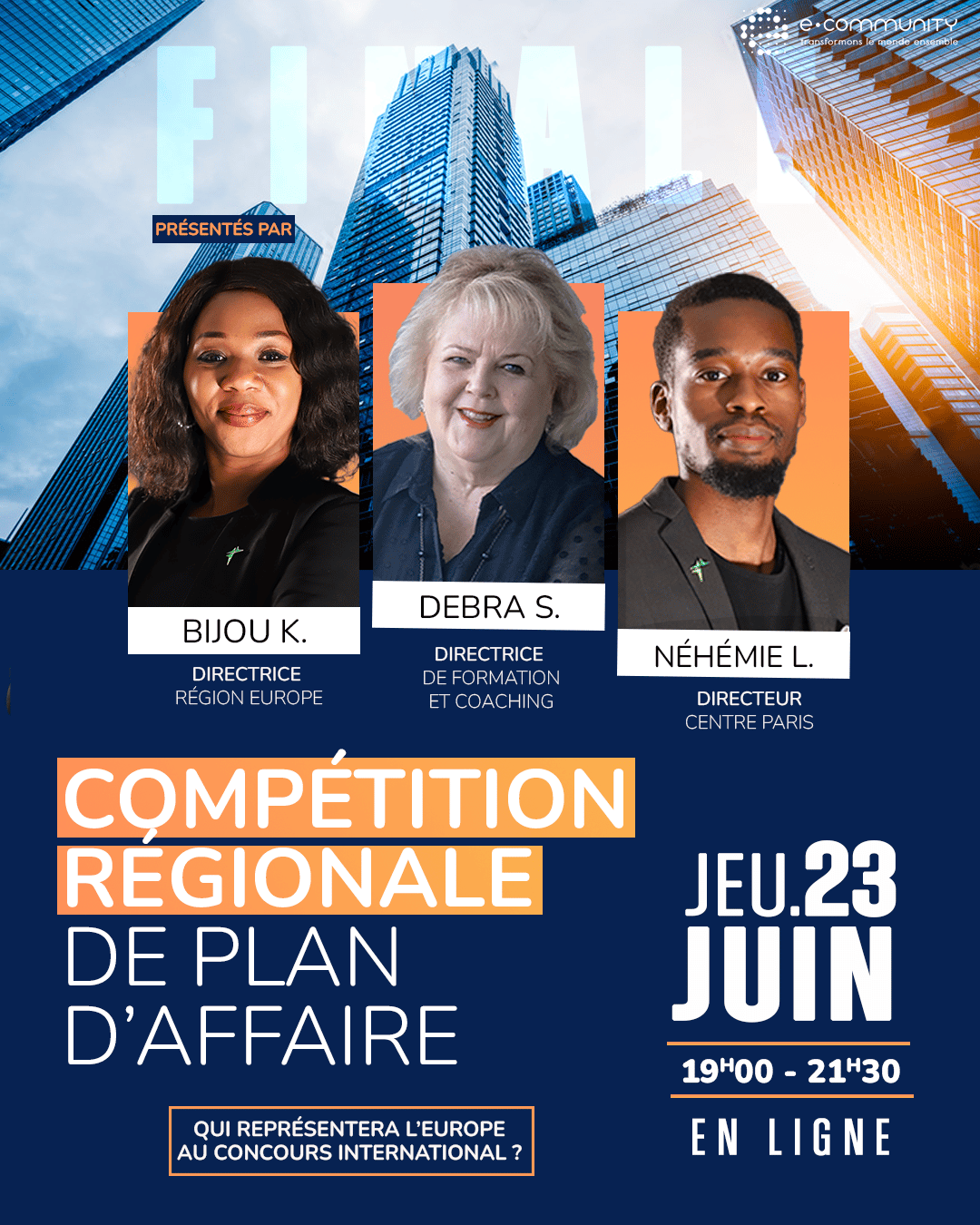 Europe Regional Business Plan Competition
23 June @ 7:00 pm

-

9:30 pm

CEST

|

Free
Thursday, 23 June 2022, 7:00 PM – 9:30 PM CEST
Master of Ceremonies: Bijou Kunsi, Nehemie Lumande and Debra Schlaht
As part of the Biblical Entrepreneurship Program, the Regional BE Business Plan Competition brings together the BE Students selected to represent their country.  The Country BE Students present their ten-minute Summary Plan presentation for the opportunity to represent their Region at the annual International BE Business Plan Competition held during Nehemiah Week.
Competition Objectives:
1. Presenters receive feedback to improve their business plan from qualified
reviewers
2. Presenters demonstrate their calling, ability to make their business sustainability and their vision in front of a panel of judges
3. Presenters practice defending their business plan and vision in front of a panel of judges
4. Build support from the community and other stakeholders around their vision
5. Connect the presenters with resources to start or expand their business
6. Flagship for what BE can do in the marketplace
7. Select the Presenter that will represent the Region at the International BE Business Plan Competition
*Use the Time Zone Converter below to check for the event time in your local time.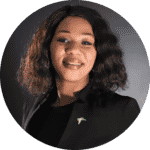 Bijou Kunsi is responsible for the businessmen department of the Word of Salvation Church, Insurance Advisor, Entrepreneur, Director of the Nehemie Académie France training center, KBC certified Coach, Specialized in support for business creation and rental real estate investment.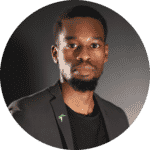 Born in Kinshasa in 1998, he arrived in France when he was 5 years old. Having grown up in a Christian family, it was very quickly that he adopted the values of the kingdom and the sense of service. In order to help his parents' ministry and to be useful to the Church, he learned to serve in the media department when he was 12 years old.
It is through this service that he allows his creativity to be expressed and that he discover a passion for the audiovisual industry.
The latter will direct him to studies in a film and television school in Paris, where he obtained his diploma in higher studies of audiovisual production, with the aim of becoming a TV director. In 2019, he joined France's leading news channel BFM TV, making his desire to work on television a reality. It is alongside the social media marketing teams of the channel that he forges his expertise in the digital field.
After obtaining the Biblical Entrepreneur certificate in July 2019, he created his business 3 months later, at 21 years old.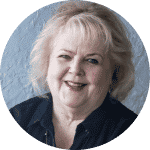 Debra Schlaht joined the Nehemiah Project team in 2010 after completing the Biblical Entrepreneurship Program for her coaching and consulting practice following a 22-year banking career as a Sr. V.P. in management, training and development, and project management.  She also obtained her Six Sigma Green Belt designation. Debra's roles include the Director of Training and Coaching, Chief Cultural Officer, and Founding Partner for KBC International.  Her responsibilities include supporting the NPIM network of Directors and Trainers, leading the Trainer and Coach Certification, overseeing the Operation 100K Jobs program, and assisting the human resources processes for the NPIM team.   Debra's purpose is to serve God by helping His people achieve their kingdom purposes. She lives in Tigard, Oregon, USA, and has two sons.
Share This Story, Choose Your Platform!