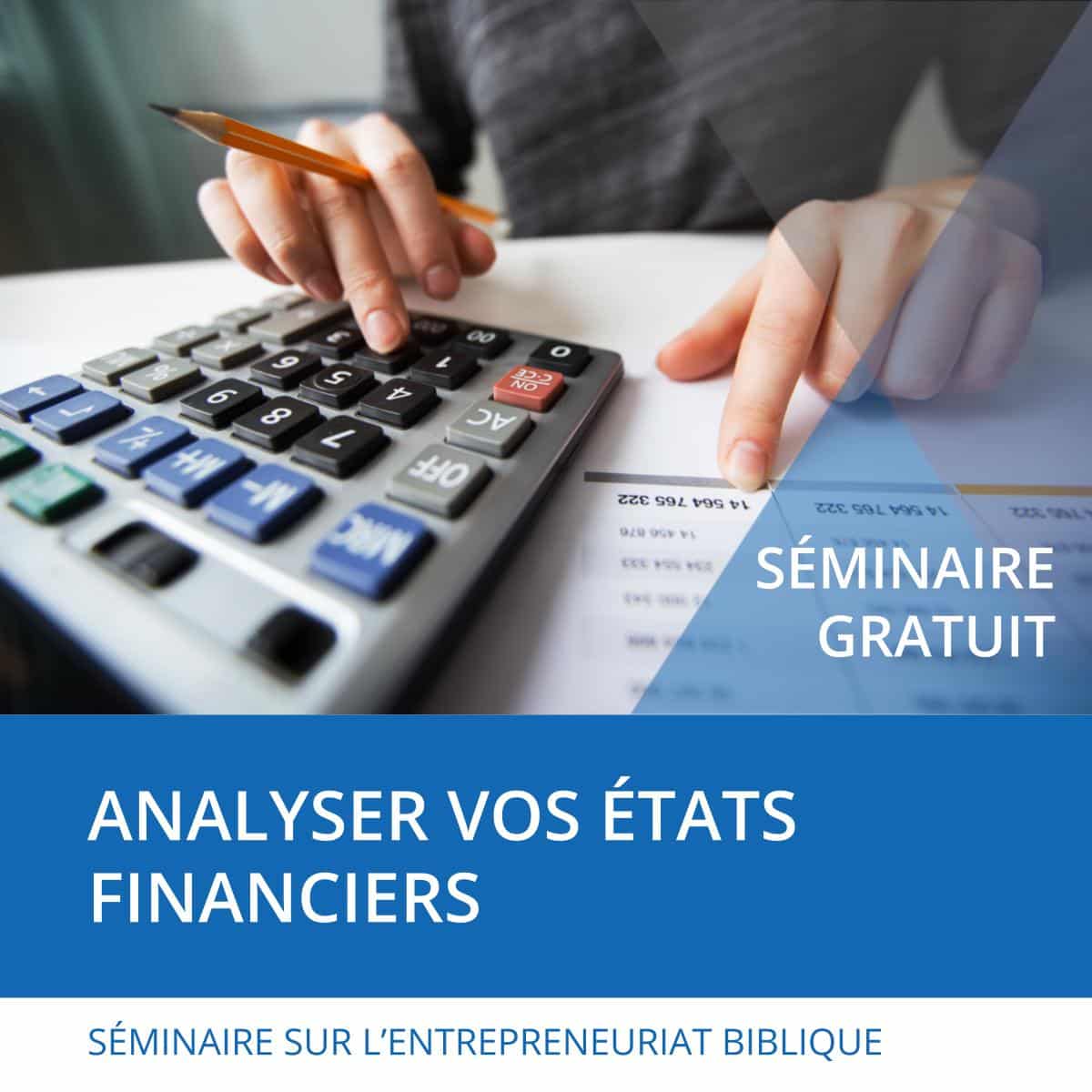 Séminaire- Analyser vos états financiers
18 September 2021 @ 11:30 am

-

12:30 pm

EDT

|

Free
Séminaire E-Community Gratuite
Les entrepreneurs bibliques sont appelés à être de bons intendants de l'entreprise que le Seigneur leur a confiée. L'un des moyens d'exercer une bonne intendance est de procéder à des examens financiers réguliers de l'entreprise en effectuant une analyse financière mensuelle et trimestrielle. L'analyse financière est le processus d'évaluation des finances de l'entreprise pour déterminer la viabilité/capacité de l'entreprise et faire des comparaisons entre une période et une autre. Elle est utilisée pour évaluer les tendances économiques, définir la politique financière, établir des plans à long terme et fixer des repères. L'un des moyens courants d'analyser les données financières consiste à calculer des ratios à partir des données en les comparant à celles d'autres entreprises ou aux performances historiques de l'entreprise elle-même. L'analyse financière se fait généralement à partir des états financiers de l'entreprise. Les états financiers sont un ensemble de rapports sur la situation financière d'une entreprise à une période donnée. Ce séminaire vous permettra d'apprendre :
L'importance d'analyser vos états financiers
Comment analyser vos états financiers
Etudes de cas sur l'analyse des états financiers
Formatrice: Zamana Kinkela
*Use the Time Zone Converter below to check for the event time in your local time.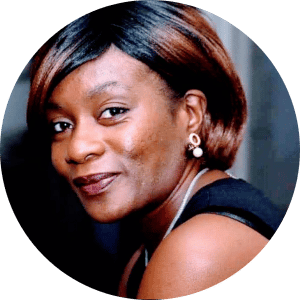 ZAMANA KINKELA est Directrice principale de la communauté internationale francophone de Nehemiah Project. Entrepreneure, gestionnaire, coach et formatrice en gestion des affaires. Elle est fondatrice de Zandal Management. Avec des études universitaires en Relations Industrielles, Sciences Économiques, et Comptabilité, Zamana travaille dans plusieurs champs d'activités où elle cumule simultanément le support et la formation aux petites et moyennes entreprises. Elle se perfectionne dans plusieurs domaines de gestion tels que la planification stratégique, le développement organisationnel, la conception et la modélisation des processus en gestion, la formation managériale et ministérielle, la gestion des ressources humaines, la comptabilité générale, la budgétisation, la logistique et l'approvisionnement.
Share This Story, Choose Your Platform!