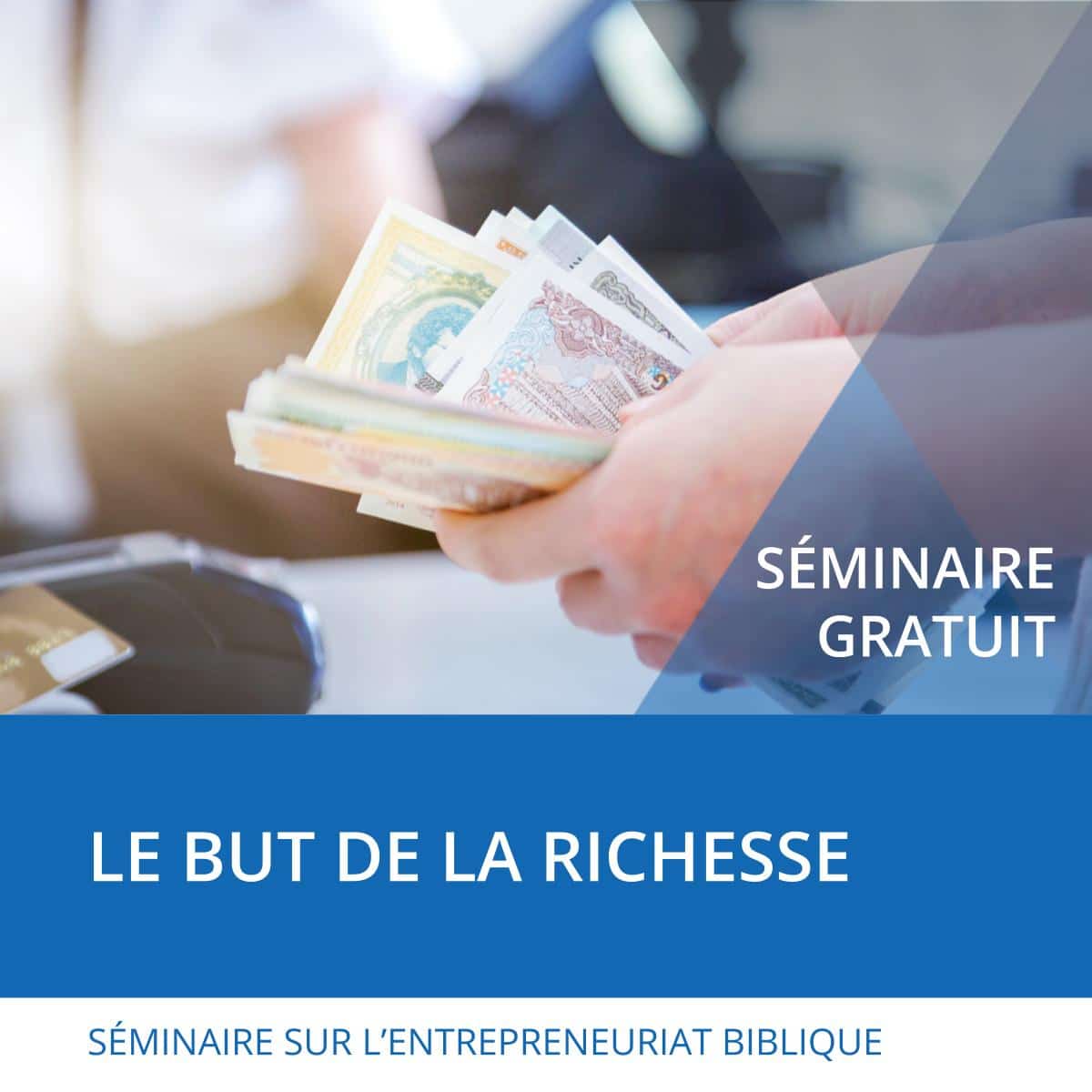 Séminaire- Le but de la richesse
22 May 2021 @ 7:00 pm

-

8:00 pm

CEST

|

Free
Séminaire E-Community Gratuite
Bien que l'un des objectifs de la création d'une entreprise florissante soit de créer de la richesse, la plupart des entrepreneurs ne comprennent pas le but de la richesse. Ils considèrent la richesse comme la façon dont le marché les récompense pour leur industrie et leur ingéniosité afin de leur permettre de vivre le style de vie qu'ils souhaitent. Le but de la richesse est d'atteindre la liberté, mais pas la liberté d'avoir ce que l'on veut ou d'accumuler des choses, mais plutôt la liberté de réaliser quelque chose de plus durable et éternel.
Dans ce séminaire, vous apprendrez:
Les moyens par lesquelles la plupart des richesses ont été créées dans le monde
La définition de la richesse
Le véritable but de la richesse
Formateur: Pasteur Noela Lumande
Pasteur principal, Parole du Salut, et Directeur Europe de Nehemiah Project
*Use the Time Zone Converter below to check for the event time in your local time.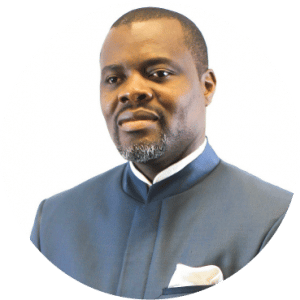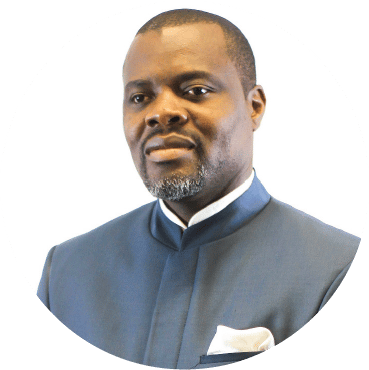 Le pasteur Noela Lumande Saleh est le responsable principal du ministère qui connaît la croissance la plus rapide en France, l'église évangélique Parole du salut, une extension de Parole du salut à Kinshasa, en République démocratique du Congo. À peine âgé de 16 ans, le pasteur Noela a reçu Jésus-Christ comme son Seigneur et son Sauveur par le baptême d'eau et, plus tard, par le baptême du Saint-Esprit. Sa foi a suscité une profonde soif de connaître le Christ, ce qui l'a amené à étudier et à enseigner la Parole de Dieu. Sous la direction et l'enseignement du pasteur Jacques André Vernaud, le pasteur Noela a été chef d'unité jeunesse et prière à AEG: Action evangélique de Gombe, qui est devenue plus tard l'église Parole Du Salut Kinshasa, une extension de l'église La Borne. Après plus de dix ans de service, il a été transféré à Paris avec sa femme Mamina Akeiwa et leurs quatre enfants pour poursuivre ses études et poursuivre sa propre carrière ministérielle en implantant sa propre église.
Au fil des ans, le pasteur Noela a exercé des fonctions de leadership dans toute la République démocratique du Congo (RDC), en Europe, dans les Amériques et dans le monde. Il a notamment étudié à l'Institut biblique et théologique de Kinshasa; un diplôme en leadership du Collège apostolique international de la Bible à Kolding, au Danemark; une maîtrise en théologie du mont. Institut biblique et séminaire Olive à New York, NY; et un doctorat en Étude biblique de la Cornerstone Christian University à Orlando, FL. Des études complémentaires incluent une formation au leadership dispensée par EQUIP France de John C. Maxwell et une formation à l'entrepreneuriat biblique à Nouvel Horizon, en France. Parmi ces réalisations, il est également le fier fondateur de l'École des ouvriers avec Dieu (E.O.D.) et est également formateur et entraîneur certifié pour Nehemiah Project International Ministries. Il est également coordinateur des relations externes pour Servir avec amour, Europe et Afrique, ainsi que directeur régional pour Nehemiah Project Europe.
Share This Story, Choose Your Platform!