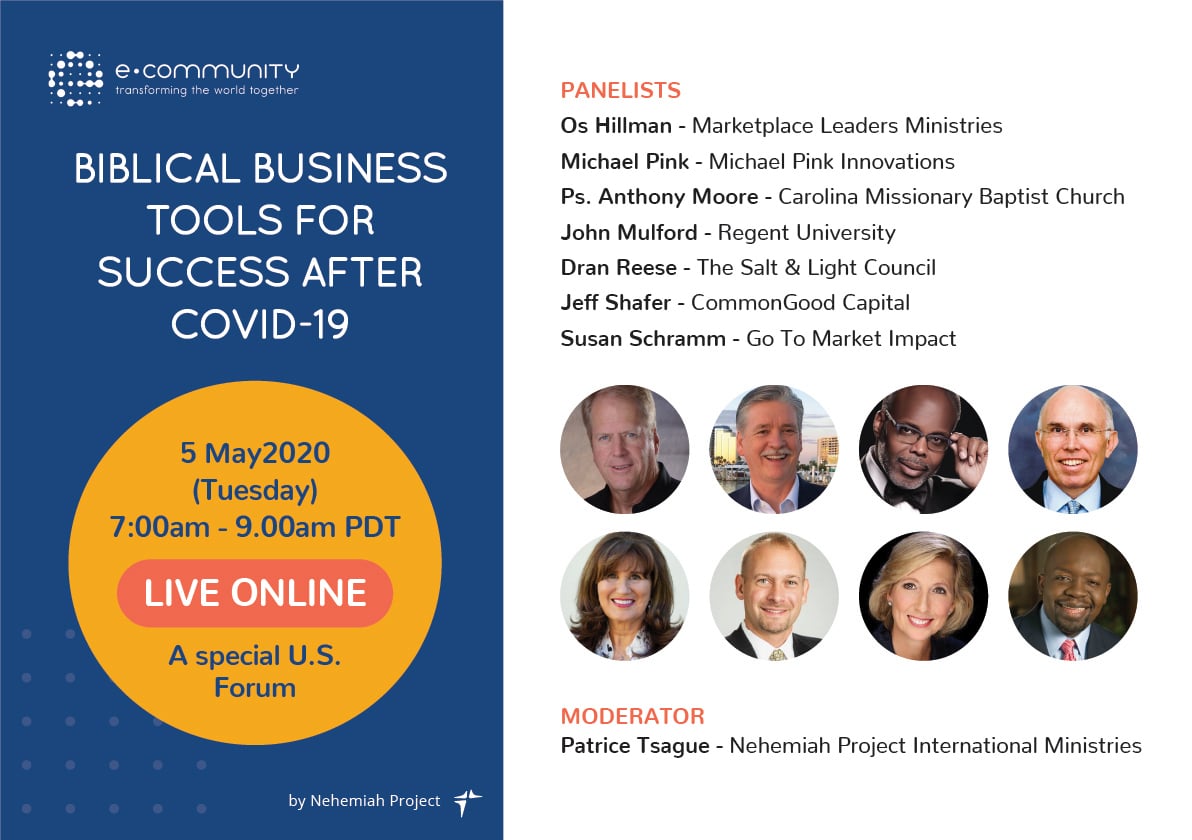 U.S. Forum – Biblical Business Tools for Success After Covid-19
5 May 2020 @ 7:00 am

-

9:00 am

PDT

|

Free
A Special United States Panel
05 May 2020, Tuesday
7:00am – 9.00am PDT
So David inquired of the Lord, saying, "Shall I pursue this troop? Shall I overtake them?" And He answered him, "Pursue, for you shall surely overtake them and without fail recover all." – 1 Samuel 30:8 (NKJV)
On April 16th, President Trump announced his desire and guideline to Opening Up America Again, which means that soon the restrictions will be lifted and we can all start going back to business. But as quarantine comes to an end in America, what are the guidelines for business success after Covid-19? Should we pursue what we lost? Can we recover? How do we pursue and recover all as David did when he faced a crisis in Ziklag? What spiritual and business tools are available to help us succeed? This panel discussion will include Christian business and spiritual leaders from a diverse background who will discuss how to successfully go back to business in this new normal. We will also share resources to help you succeed in the new normal.
Moderated by Patrice Tsague, CSO of Nehemiah Project
*Use the Time Zone Converter below to check for the event time in your local time.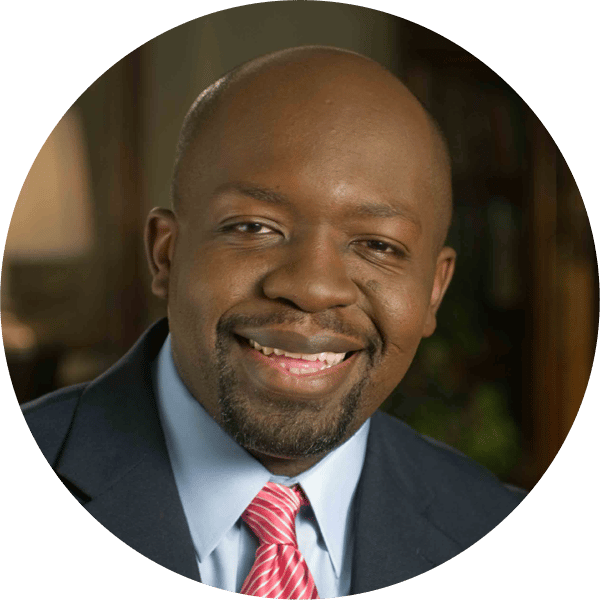 Patrice Tsague
Co-Founder and Chief Servant Officer of Nehemiah Project International Ministries and PG & Associates, LCC
Patrice is a Christian business trainer, entrepreneur, international speaker, preacher, author, and business coach. Patrice specializes in helping families incorporate their faith into their business practices, ensuring that their businesses are able to exist beyond the third generation.
Patrice is the co-founder and Chief Servant Officer of both Nehemiah Project International Ministries and PG & Associates, LLC, which he founded with his wife and best friend, Gina Tsague. Patrice is also the co-founder of Nehemiah Enterprise Coaching as well as Kingdom Business Coaching International. Patrice has trained and coached over 15,000 individuals on how to start or expand their businesses using business training and coaching principles found in the Bible. Patrice is the author of several books and training curriculums. He also publishes a weekly e-devotional and podcast for entrepreneurs and business executives that is released to over 4,000 individuals globally. He also serves on the board of several organizations.
Patrice and his wife, Gina, have two beautiful children, Gabrielle and Danielle Tsague. The Tsague family resides in Vancouver, Washington.
Os Hillman
Founder and President of Marketplace Leaders Ministries
He is an internationally recognized speaker, author, and consultant on the subject of faith at work. He is Founder and President of Marketplace Leaders Ministries, an organization whose purpose is to train men and women to fulfill their calling in and through their work life and to view their work as ministry. Os formerly owned and operated an ad agency in Atlanta for 12 years.
Hillman has written 20 books on faith and work-related subjects and a daily workplace email devotional entitled TGIF – Today God Is First that is read by hundreds of thousands of people daily in 105 countries. He has been featured on CNBC, NBC, The Los Angeles Times, The New York Times, The Associated Press and many other national media as a spokesperson on faith at work. Os has spoken in 26 countries.
Os attended the University of South Carolina and Calvary Chapel Bible School, a ministry of Calvary Chapel of Costa Mesa, California. Os is married to Pamela and they live in north Atlanta.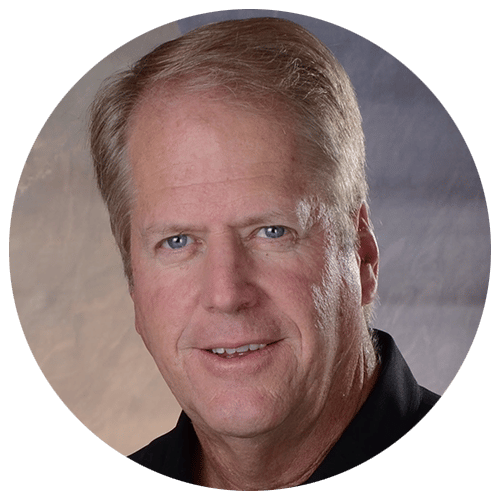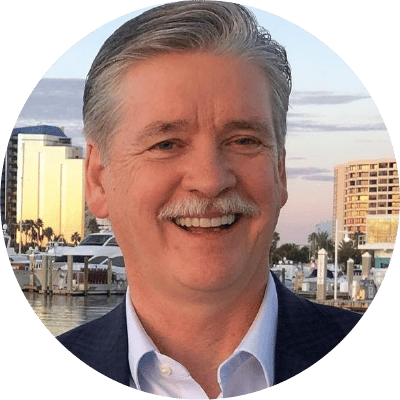 Michael Q. Pink
Author, Speaker, Trainer with Michael Pink Innovations
Even as a young lad, Michael wanted to help people. After becoming an air cadet, he graduated High School early and by age 18 was living on his own, 4000 miles away from family. At age 19, he answered an ad that promised "Unlimited Income–Get Paid What You're Worth!" It was a straight commission job selling life insurance and within his first week, he managed to sell 50 whole life policies and 40 renewals without contacting anyone he knew. He had unknowingly tapped into spiritual law which he now teaches as a part of the 7 Secrets of Sale. 
Everything changed when the Lord challenged him to find what God was blessing and to do that instead of doing his own thing and asking God to bless it. When he asked God what He was blessing, he heard, "Blessed are those who publish the gospel." He promised to do that, but asked God for a book idea he could write and publish. He received the idea for the book now known as The Bible Incorporated. With no previous publishing experience or industry knowhow, he published 25,000 copies of his first edition. Despite having no distribution outlets, Michael was blessed to be able to sell out in just 8 months, despite there not being any internet on which he could market his books. As ideas came to Michael, he would publish them and ultimately sold hundreds and hundreds of thousands of his books worldwide and in multiple languages.
After selling his publishing company to World Bible in 1993, Michael launched his sales training and consulting company (Michael Pink Innovations) which he has been operating ever since. In his consulting role, Michael's clients have ranged from small to medium-sized companies who wanted to double their sales, to Fortune 100 companies like Lucent Technologies and Sysco Foods. Michael resides in Southwest Florida with his amazing wife, Judy Ann where they get to enjoy a lot of sunshine and joy with their adorable Labradoodle, Judah.
Pastor Anthony E. Moore
Senior Pastor of the Carolina Missionary Baptist Church
He has served as the Senior Pastor of the Carolina Missionary Baptist Church for over thirty-two years. Since becoming the fifth pastor of Carolina Church in 1987, under his leadership, the ministry has experienced tremendous physical and spiritual growth. Currently, he is endeavoring to fulfill God's purpose for His people by erecting a ministry campus. The campus is located in Fort Washington, Maryland where the Family Life Center is in full operation. Pastor Moore is endeavoring to begin the construction of "The House," a sustainable housing and medical care complex for persons with chronic illnesses.
Pastor Moore began his educational pursuits at Bishop College, now called Paul Quinn College, in Dallas, Texas. He is a graduate of the Harvard University Summer Institute for Leaders and the Oxford University Theological Foundation with a Master of Theology degree. He also sits on the Board of Directors of the Harambee Community Development Corporation, The Timothy Plan Investment Group, The Maryland Department of Health and Mental Hygiene's, SHIPS, and Project Bridges. He is Chairman of the Board of Greater Baden Medical Services and the previous Chairman of The Nehemiah Project International Ministries Board.
Pastor Moore is the author of the recently published book, One Moore Minute, a 40-Day Devotional which explores issues that are deep in nature and yet entrenched in our daily affairs with biblical truths that are both timeless and treasurable.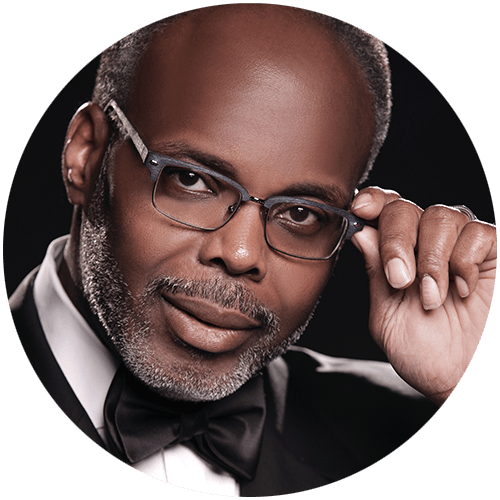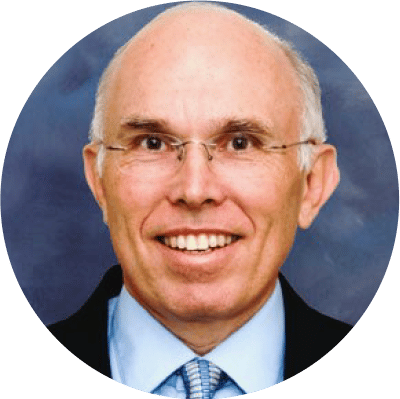 Dr. John Mulford
Professor & Director of Center for Entrepreneurship, Regent University, School of Business & Leadership
John joined Regent University as a founding faculty member in the Business School in 1982. In addition to serving as a professor, he has served as Dean of the Business School, Chief Financial Officer and Chief Investment Officer of Regent University, and founder and director of Regent Center for Entrepreneurship.
Through the Center, he has pursued his passion for helping entrepreneurs start and grow businesses in dozens of countries, most notably by creating a model for Business Development Centers that has been licensed in nine countries.
He has been active in the Christian business movement, serving on the boards of several key organizations, including Nehemiah Project International Ministries, Fellowship of Companies for Christ International, and C12. Prior to Regent, John conducted policy research at the Rand Corporation and served as Vice President and Senior Economist at First Interstate Bank of California.
He earned the B.S. in Engineering, Magna Cum Laude, from Brown University, and the Ph.D. in Regional Economics from Cornell University, where he was a National Science Foundation Fellow.
Dran Reese
Founder and President of the 501(c)(3) non-profit ministry: The Salt & Light Council™ and initiatives, The Content of Character Series™, Judeo-Christian Caucus™, and Biblical Voter™.
The Salt & Light Council offers tools, training, and ongoing backend legal support for churches, community groups, and missionaries ready to become salt and light advocates in the government, media, and education mountains. The Content of Character Series™ affirms the value and dignity of black Americans by offering statewide summits with nationally recognized speakers that inform, educate, and activate inner-city communities in public policy and culture through a biblical worldview.
Dran Reese is married for almost 30 years, 3 children, and 2 grandchildren. She obtained a 4-year scholarship to USC in Business Marketing and, in her earlier years, was a product inventor that launched and sold the company Ready America. Her signature product QuakeHold! was considered one of the top 100 Products of the Millennium according to the Los Angeles Times. Dran was also featured in the book Women Invent, among one of the many stories written on her past entrepreneurial success. Dran also hosts a daily national prayer line www.RepentanceandRestoration.org that prays for America.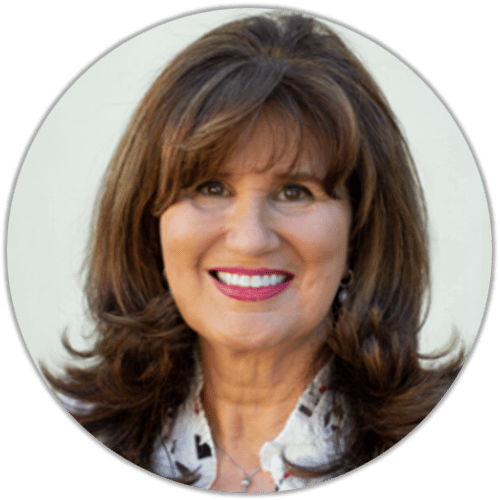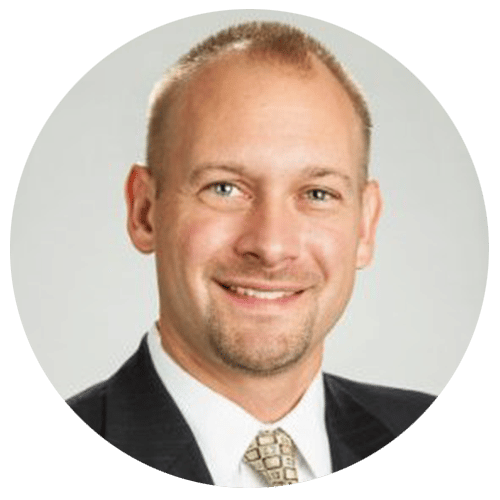 Jeff Shafer
Co-Founder and Chief Executive Officer CommonGood Capital
After graduating from Wheaton College (IL) with a Bachelor of Arts degree in Psychology and Biblical Studies, Jeff married Shelly, his wife of over 20 years.
Jeff has always been passionate about the financial industry and has worked with Van Kampen American Capital (now Morgan Stanley) and TriLinc (a leading impact investing fund sponsor), while spending the majority of his time, 18 ½ years, with CNL, a leading alternative investment asset manager.
Jeff served in multiple senior leadership roles, and as President, led his team in raising nearly $9 billion in capital. During his time at CNL, Jeff earned a Master of Business Administration from Crummer Graduate School of Business at Rollins College (FL) and also holds the Certified Financial Planner and Chartered Financial Consultant designations, as well as FINRA Series 7, 24, 63 and 79 licenses.
Today, Jeff is co-founder and CEO of CommonGood Capital where he sets the strategic direction and leads the team day to day on this exciting journey. Jeff has served on numerous boards including the United Way and Board of Advisors for Crummer Graduate School of Business, Rollins College. Today he serves on the Doug Holliday Ministries Board, NCF Advisory Board, Chair of Elevation Scholar Foundation, Alumni Board of Wheaton College and The Geneva School Board of Directors.
Susan Schramm
Founder and Principal of Go To Market Impact LLC
A consultant, keynote speaker and interim executive, Susan Schramm has helped hundreds of leaders in businesses, non-profits and associations, municipalities, and faith-based organizations successfully accelerate revenue and positive outcomes for employees, customers, and communities.
Susan has held executive roles with IBM, Siemens, and Nokia. She served on the board of the Alliance for Telecommunications Industry Solutions (ATIS), as board vice-chair and Chief Marketing Officer of the Telecommunications Industry Association, and on the board of the YMCA. Susan frequently serves as a keynote speaker for industry, educational, leadership and community programs.
Susan founded Go to Market Impact LLC to help changemakers with big ideas for improving our world be able to get traction faster and confidently accelerate results.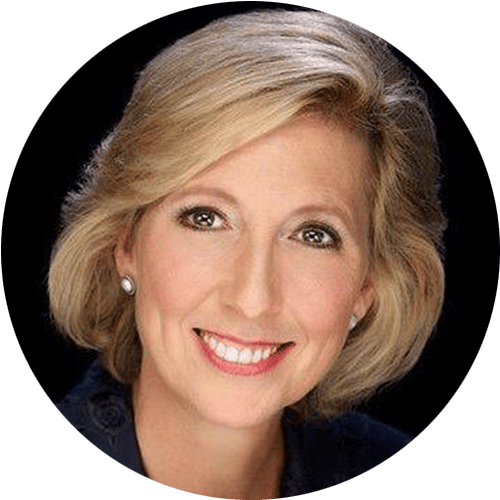 Share This Story, Choose Your Platform!